Breastfeeding Rates Up, Along With Guilt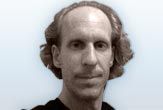 Breastfeeding in the United States is at a 20-year high, with more than three out of four mothers now breastfeeding their infants at least occasionally, according to a report issued last week from the Centers for Disease Control and Prevention.
This has some breastfeeding advocates hoping they can scare the remaining 25 percent into submission with threats of how bottle-feeding is killing their babies.
Yes, yes, breastfeeding is superior to bottle-feeding. Just about every mother who prefers homemade soup over powdered soup mix gets this point. The problem is, the baby doesn't always know.
Some babies refuse breastfeeding. Or, sometimes mothers cannot breastfeed for various reasons, such as from sore nipples or time constraints, with a demanding job or demanding toddlers running about their house while their newborn sister or brother needs to stay attached to a nipple for 30 minutes every two hours.
The campaigns touting the wonders of breastfeeding have been so successful that some women feel ashamed and guilty that they can't breastfeed. Often they encounter breastfeeding Nazis — neighbors, co-workers, lactation specialists, or even random strangers, perhaps well-meaning — berating them over the use of a bottle.
That's too bad, because these mothers are likely doing a wonderful job feeding their babies — a superior, job, in fact, if the baby just fusses at the teat.
Breastfeeding doesn't suck
The science is convincing enough. In recent years, doctors have managed to associate breastfeeding with all things positive, such as higher IQ, lower rates of childhood obesity, and getting your child to make you gigantic construction-paper hearts with the words "my mother is better than the callous wench that bottle-fed you."
In short, mother's milk provides the best combination of vitamins, proteins, other nutrients and antibodies for the baby's health and cognitive and physical development. The American Academy of Pediatrics recommends exclusive breastfeeding for at least the first six months of life, followed by at least another six months of partial breastfeeding. The World Health Organization recommends two years of breastfeeding. (The WHO board, mind you, is comprised mostly of men.)
Yet breastfeeding is a minor and certainly not exclusive factor for these touted health benefits, such as fewer illnesses or lower rates of obesity, diabetes and diarrhea. Intelligence, for example, is more associated with infant-adult interactions, such as reading — which a mother can do with her toddler while the infant is sucking down a bottle on his own.
Obesity and diabetes are largely lifestyle concerns, for if over 75 percent of children are being breastfed these days, clearly breastfeeding isn't doing much to curb these epidemics. Diarrhea is usually a result of a food- or water-born parasite, more of a problem for infants in sub-Sahara Africa than in the United States.
Remember, bottle-feeding peaked after World War II, during a 30-year period when childhood obesity was a rarity and the mentally challenged bottle-fed baby boomers still managed to create a world filled with technological marvels.
Breastfeeding Nazis
Breastfeeding advocates have their work cut out for them. That 75-percent breastfeeding rate falls to about 30 percent at age six months.
Aside from being told they are evil, women who bottle-feed could benefit from understanding alternatives. Breast pumps, for example, work for some women who can pump milk at work and refrigerate for later. Lactation specialists can help when suckling becomes too painful.
No woman needs to feel guilty about providing her baby healthy formula. The breastfeeding Nazis need to stop crying over spilled milk.
Christopher Wanjek is the author of the books "Bad Medicine" and "Food At Work." Got a question about Bad Medicine? Email Wanjek. If it's really bad, he just might answer it in a future column. Bad Medicine appears each Tuesday on LIveScience.
Stay up to date on the latest science news by signing up for our Essentials newsletter.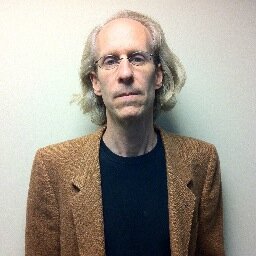 Christopher Wanjek is a Live Science contributor and a health and science writer. He is the author of three science books: Spacefarers (2020), Food at Work (2005) and Bad Medicine (2003). His "Food at Work" book and project, concerning workers' health, safety and productivity, was commissioned by the U.N.'s International Labor Organization. For Live Science, Christopher covers public health, nutrition and biology, and he has written extensively for The Washington Post and Sky & Telescope among others, as well as for the NASA Goddard Space Flight Center, where he was a senior writer. Christopher holds a Master of Health degree from Harvard School of Public Health and a degree in journalism from Temple University.