Jellyfish Have Human-Like Eyes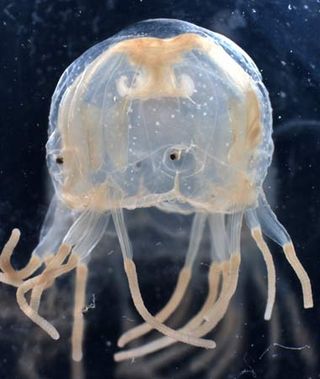 (Image credit: Anders Garm)
A set of special eyes, similar to our own, keeps venomous box jellyfish from bumping into obstacles as they swim across the ocean floor, a new study finds.
Unlike normal jellyfish, which drift in the ocean current, box jellyfish are active swimmers that can rapidly make 180-degree turns and deftly dart between objects. Scientists suspect that box jellyfish are such agile because one set of their 24 eyes detects objects that get in their way.
"Behavior-wise, they're very different from normal jellyfish," said study leader Anders Garm of Lund University in Sweden.
The eyes of box jellyfish are located on cup-like structures that hang from their cube-shaped bodies.
Whereas we have one set of multi-purpose eyes that sense color, size, shape and light intensity, box jellyfish have four different types of special-purpose eyes. The most primitive set detects only light levels, but one set of eyes is more sophisticated and can detect the color and size of objects.
One of these eyes is located on the top of the cup-like structure, the other on the bottom, which provides the jellyfish with "an extreme fish-eye view, so it's watching almost the entire underwater world," said Garm, who will present his research at the Society of Experimental Biology's annual meeting, in Scotland.
To test if these eyes helped the jellyfish avoid obstacles, Garm put the jellyfish in a flow chamber and inserted different objects to see if the jellyfish could avoid them. While the jellyfish could avoid objects of different colors and shapes, transparent objects proved more difficult.
"They can't respond to the see-through ones," Garm said.
Because jellyfish belong to one of the first groups of animals to evolve eyes (the phylum Cnidaria), Garm said, understanding how their eyes operate will show scientists what eyes were like early in evolutionary time.
Stay up to date on the latest science news by signing up for our Essentials newsletter.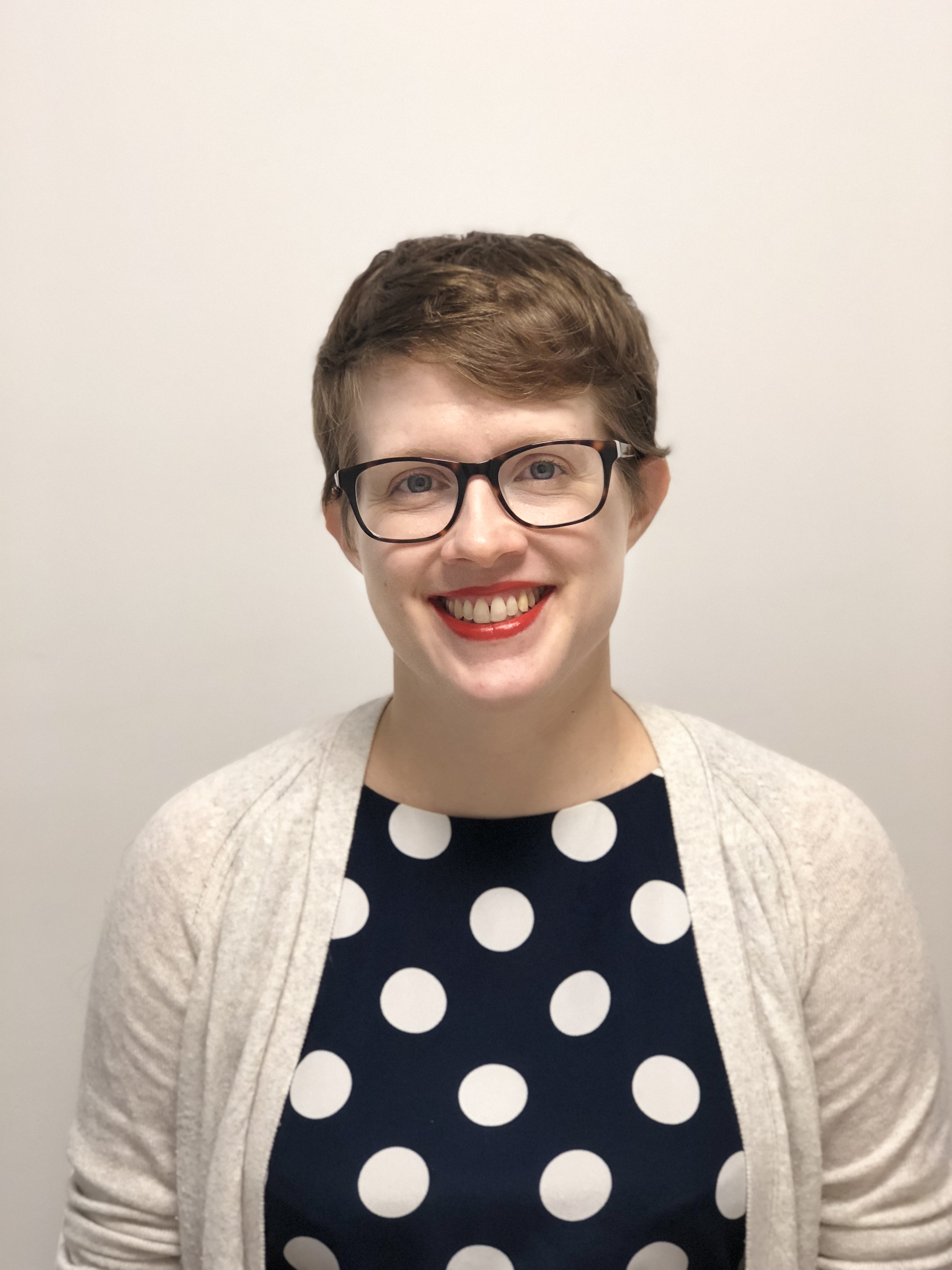 Andrea Thompson is an associate editor at Scientific American, where she covers sustainability, energy and the environment. Prior to that, she was a senior writer covering climate science at Climate Central and a reporter and editor at Live Science, where she primarily covered Earth science and the environment. She holds a graduate degree in science health and environmental reporting from New York University, as well as a bachelor of science and and masters of science in atmospheric chemistry from the Georgia Institute of Technology.