Weather So Perfect It's Strange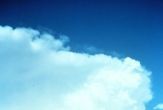 With extreme weather and a shifty climate constantly in the news, a little moderation might seem strange. Take last year's weather in the Midwest: It was so perfect, it was unlike anything seen in more than a century.
Goldilocks weather conditions -- not too cloudy, not too hot, just enough rain -- fueled record harvests in every major Midwest crop, scientists said Friday.
"A climatological evaluation revealed that summer 2004 conditions were unlike any experienced during the past 117 years," said Stanley Changnon, chief emeritus of the Illinois State Water Survey (ISWS).
'Never before'
"Never before have corn, soybeans, sorghum, and alfalfa hay all achieved record yields in the same year," Changnon said.
In Illinois, cornfields produced 180 bushels per acre -- 16 bushels higher than the record set in 2003. Soybean yields was 50.5 bushels per acre, beating a record set in 1994 by five.
Record high corn crops were grown in Iowa, Indiana, Missouri, Nebraska and Ohio. Nationally, the corn yield was 160 bushels per acre -- 18 bushels an acre above the 2003 record.
"Planting during the 2004 growing season was early," said Changnon, also an adjunct professor of geography at the University of Illinois at Urbana-Champaign. "Summer temperatures were below normal with no hot days. Rainfall was adequate."
An unusually high number of sunny days aided photosynthesis, in which plants turn sunlight into energy.
Crazy Mother Nature went a step further, however.
Clear and cool
"When a large number of clear days occurred in most previous summers, conditions were hot and dry with much above average temperatures and below average rainfall," Changnon said. "Temperatures in 18 of the 33 summers between 1888 and 2003 with frequent clear skies averaged between 1.2 degrees Fahrenheit and 4.5 degrees Fahrenheit above the long-term average."
Sunny summers with below average temperatures and plentiful rainfall -- good growing conditions -- occurred only in 1927 and 2004. And last year whooped 1927 in the "total sunny days" category.
There were 54 sunny days in 2004 from June through August in the Midwest, compared to 45 in 1927, Changnon told LiveScience. The average is 33.
Weatherwise, there's an explanation. In 2004, 20 cold Canadian fronts crossed the Midwest. Each dropped temperatures by 5-15 degrees and was followed by a high-pressure system that brought several days of clear weather.
High-pressure systems blanket a region with stable, dry air. Once in place, they deflect warm, moist air away, so some other region gets the clouds.
Across the entire United States, the summer of 2004 was the coolest since 1992 and the wettest since 1993, Changnon said. "Most of the area east of the Rockies had below normal temperatures and above normal rainfall. We had low pressure aloft in central Canada and high pressure over western Canada and Alaska, and this weather pattern helped bring the frequent movement of cool air into the U.S. throughout the summer."
The extreme Midwestern placidity of 2004 might not be repeated anytime soon.
"The atmospheric circulation pattern during summer 2004 was unusual, but these conditions and their crop impacts are not considered indicative of those expected with a change in climate due to global warming," Changnon said.
Stay up to date on the latest science news by signing up for our Essentials newsletter.
Robert is an independent health and science journalist and writer based in Phoenix, Arizona. He is a former editor-in-chief of Live Science with over 20 years of experience as a reporter and editor. He has worked on websites such as Space.com and Tom's Guide, and is a contributor on Medium, covering how we age and how to optimize the mind and body through time. He has a journalism degree from Humboldt State University in California.