Are iPhones Bad for Kids? Two Investors Are Urging Apple to Investigate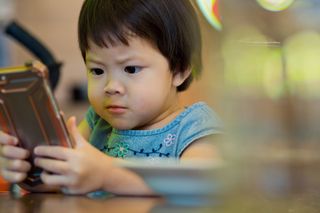 (Image credit: suriyachan/Shutterstock)
Negotiating screen time is becoming as classic a parent-child debate as golden oldies like "Vegetables v. Dessert" and "Bedtime v. One More Story." But what role, if any, should the manufacturers of phones and tablets take in regulating children's access to the products?
According to an open letter released Saturday (Jan. 6) by Apple investors JANA Partners LLC and the California State Teachers' Retirement System, the time has come for tech giants like Apple to take a direct and research-backed role in safeguarding the health of their youngest customers. The letter cites a collection of studies that show that as little as 3 hours spent on smartphones every day can harm children's physical and mental well-being. [11 Facts Every Parent Should Know About Their Baby's Brain]
"It would defy common sense to argue that this level of usage by children, whose brains are still developing , is not having at least some impact or that the maker of such a powerful product has no role to play in helping parents to ensure it is being used optimally," the letter said.
The investors, who collectively own about $2 billion in the company's stock,urged Apple in the letter to support research initiatives that study the effects of smartphones on the mental health of children, to implement more-sophisticated parental controls that help parents regulate screen time, and to develop educational materials to make parents more aware of the potential negative effects of excessive phone usage.
Your brain on phones
The shareholders' concerns don't come out of nowhere. Recent studies have shown that "pathological" internet use (characterized by behavior that resembles addiction) has been linked to depression in teens and may even shrink gray matter. In November, a small study presented at the Radiological Society of North America's annual meeting found that teenagers who scored highly on tests designed to detect smartphone addiction had chemical imbalances in their brains similar to those seen in people experiencing anxiety and depression. (The good news is that the imbalance was shown to be reversible after nine weeks of cognitive behavioral therapy.)
In crafting their letter, the two investors collaborated with researchers Michael Rich, the founding director of the Center on Media and Child Health at Boston Children's Hospital/Harvard Medical School Teaching Hospital, and Jean Twenge, a psychologist at San Diego State University, to summarize half a dozen similar studies that linked excessive screen time to negative mental health effects in children and teenagers.
"Professor Twenge's research shows that U.S. teenagers who spend 3 hours a day or more on electronic devices are 35 percent more likely, and those who spend 5 hours or more are 71 percent more likely, to have a risk factor for suicide than those who spend less than 1 hour," the letter said.
The shareholders also cited research that observed a correlation between excessive screen time (more than 5 hours a day) and sleep deprivation , depression and social challenges.
What is phone addiction?
The American Psychiatric Association does not regard smartphone addiction as a diagnosable disorder. "This does not mean, however, that there are not kids (or adults) that spend excessive time on the phone or who have difficulty disengaging from their phones," said Vasco Lopes, an assistant professor of psychology at Columbia University Medical Center in New York. [Psychiatry's New Guide: 6 Things You Should Know]
"What makes screen time unhealthy is less about the amount of time that kids spend in front of screens and more about what their screen-time use is getting in the way of," Lopes told Live Science in an email. "Over time, if a child's screen-time use means spending too little time on activities that are critical for development — such as completing homework, playing sports or socializing with friends — that child can fall behind peers in these critical areas and can develop low self-esteem and anxiety or withdrawal when faced with situations that test competence in these areas."
Tovah Klein, an associate professor of psychology and director of the Barnard College Center for Toddler Development in New York, put it another way. "If it is difficult or impossible to be without your phone or even curtail its use without feeling anxious, then addiction is a real phenomenon," Klein told Live Science. "If it gets in the way of other functioning, it is an addiction."
According to several surveys cited in the open letter to Apple, the average U.S. teenager receives his or her first smartphone at age 10 and spends more than 4.5 hours a day using it (this includes time spent on social media, watching videos, listening to music and playing games, but not time spent texting and talking). Studies from around the world have found that the rates of internet addiction in young people range from less than 1 percent to 18 percent.
Many mobile apps, including some of the most popular games and social media sites, are designed to be as addictive and time-consuming as possible, the letter said. That's precisely where big tech companies like Apple can intervene on behalf of children.
"As one of the most innovative companies in the history of technology, Apple can play a defining role in signaling to the industry that paying special attention to the health and development of the next generation is both good business and the right thing to do," the letter said.
Originally published on Live Science.
Stay up to date on the latest science news by signing up for our Essentials newsletter.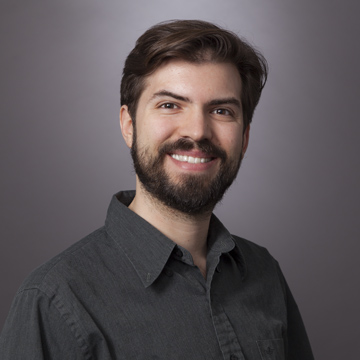 Brandon is the space/physics editor at Live Science. His writing has appeared in The Washington Post, Reader's Digest, CBS.com, the Richard Dawkins Foundation website and other outlets. He holds a bachelor's degree in creative writing from the University of Arizona, with minors in journalism and media arts. He enjoys writing most about space, geoscience and the mysteries of the universe.