800-Year-Old Tombs Tell the Story of an Ancient Chinese Couple
Two 800-year-old tombs belonging to a man named Lord Hu Hong and his wife née Wu, who carried the title Lady of Virtue, have been discovered at a construction site in Qingyuan County, in China's Zhejiang province.
An inscription says that Hu Hong is the "Grand Master for Thorough Counsel." He and née Wu lived at a time when China was divided between two dynasties, with Hu Hong serving the southern Song dynasty that controlled southern China, according to the researchers who described the findings.
The lengthy inscription discussing Hu Hong's life was found inside his tomb. A translation of the inscription states that it "has been inscribed on this stone to be treasured here, in the hope it will last as long as heaven and earth!" [See Photos of the Tombs and Inscription in China]
Among Hu Hong's many duties was, in 1195, becoming "Investigating Censor prosecuting the treacherous and the heretical, with awe-inspiring justice," the inscription says. Historical records say that in 1195, the government launched a crackdown on a religious group called the Tao-hsueh, who criticized Chinese senior officials and emperors for drinking alcohol and having multiple wives and concubines according to a number of researchers who have written about this time period.
Inside the tombs
Jianming Zheng, a researcher with the Zhejiang Provincial Institute of Cultural Relics and Archaeology, led the team of archaeologists who excavated the tombs. They discovered that Hu Hong's tomb had been robbed, but née Wu's tomb hadn't. While inscriptions were found inside both tombs, the inscription in née Wu's tomb is illegible, archaeologists said.
Their bodies had almost completely decayed. A large amount of mercury was found within née Wu's tomb that "was probably used [unsuccessfully] to prevent decomposition," the archaeologists wrote in their journal article.
Inside both tombs, the archaeologists found porcelain jars decorated with elephant designs. And inside née Wu's tomb, they also discovered gold jewelry, gold combs, gold and silver hairpins and a crystal disc. [Photos: Terracotta Warriors Protect Secret Tomb]
Rise of Hu Hong
Hu Hong was born in April 1147, and according to the inscription and historical records, his family was poor. His father taught Confucianism to the public, and his earlier ancestors were refugees who moved to Longquan County (which is near Qingyuan County) after much of China was engulfed in civil war during the 10th century, according to the inscription.
"Hu Hong loved learning, but his family was poor and had no money to buy books. When there were book peddlers passing by, he would borrow the books, read them overnight and return them the next day," the "Gazetteer of Chuzhou Prefecture," which was a text published in 1486, reads in translation.
Apparently, he showed "outstanding talent" as a child in school and, in 1163, passed a competitive series of government exams to get a junior position in the government according to the inscription found in Hu Hong's tomb. He then rose gradually through the ranks. His career got a boost in 1179, when he agreed to serve on the southern Song dynasty's northern borders. In 1193, the government recognized him as "best county magistrate of the year," the inscription says.
As the "investigating censor," Hu Hong prosecuted the "treacherous and the heretical" in 1195, the inscription says. He was made a military commissioner in 1200 and was charged with defeating a group of rebels. "At the time, the Yao tribes were rebellious, and he stamped the rebels out," the inscription says. Today, the Yao live in China and Southeast Asia.
Final years
In his final years, Hu Hong was growing critical of his own government, and retired not long after 1200. "He knew that he was beyond his prime and insisted on retiring. Had he kept being outspoken, he would have been pushed out," the inscription says. [In Photos: 1,000-Year-Old Tomb With Colorful Murals Discovered in China]
"Although worried about current affairs and concerned with the moral decline of the time, and though he could not easily let go, he no longer had the energy to fight and serve," the inscription says. He died in 1203, and his wife died in 1206. Their tombs were built side by side. Hu Hong and née Wu had two sons, three daughters and two granddaughters, the inscription says.
The two tombs were discovered in March 2014. An article reporting the discovery was published in Chinese, in 2015 in the journal Wenwu. Recently, the article was translated into English and published in the journal Chinese Cultural Relics.
Stay up to date on the latest science news by signing up for our Essentials newsletter.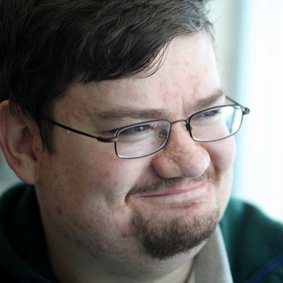 Owen Jarus is a regular contributor to Live Science who writes about archaeology and humans' past. He has also written for The Independent (UK), The Canadian Press (CP) and The Associated Press (AP), among others. Owen has a bachelor of arts degree from the University of Toronto and a journalism degree from Ryerson University.