'MythBusters' Returns, with New Hosts and Sword-Swinging Robots
The new series debuts on the Science Channel today (Nov. 15) at 9 p.m. ET, with two new hosts presenting a bevy of new myths to be busted. And blown up. And hacked into pieces by sword-wielding robots.
You know — the usual. [What Is Punkin Chunkin? - Exclusive 'Mythbusters' Interview]
Hosts Brian Louden and Jon Lung were selected to lead the new "MythBusters" series after appearing in the reality TV show "MythBusters: The Search" alongside eight other people competing for the opportunity to host the show. Louden and Lung may be new to the "MythBusters" team, but they've been avid fans of the show since its debut in 2003. Interestingly, they've spent plenty of time building a variety of contraptions — and, in some cases, destroying them — both professionally and for their own amusement, they recently told Live Science.
Louden has a degree in biology, and has co-authored several scientific studies on microorganisms. He also worked as a paramedic and has conducted research on a body farm, studying the growth of bacteria in human cadavers. Lung's background is in design and engineering, and he has been building "since I could hold and fold paper," he said. As a fabricator, Lung spent years building products and then designing the machines that tested them, "which is precisely what we do on 'MythBusters,'" he said.
And on "MythBusters," Louden and Lung had the opportunity to get hands-on with some tools that were new to them. These included high-speed cameras capable of shooting 25,000 frames per second (a typical video camera captures 30 fps) and remarkably lifelike synthetic cadavers that were sculpted to include every nerve and muscle in the human body, they said.
One of the myths that Lung and Louden were especially excited to take on, and which is featured in the series' first episode, is commonly seen in action-movie sequences — when someone's body is cut in half with a sword, but the halves of the body don't tip over right away, Lung told Live Science. Often in films, after a swing cleaves a human body, several seconds pass before the parts fall down, a phenomenon known as "delayed causality." Louden and Lung set out to test whether that noticeable pause actually happens, or if filmmakers add or exaggerate it for dramatic effect.
They began their experiments by using a sword to chop up fruit and rolled-up bamboo mats, shooting high-speed footage of their efforts. But they weren't able to swing the sword as hard or as fast as they wanted, Lung said.
"So, we built a robot sword-swinging rig," he said. For some people, the trials might have ended there. The hosts of "MythBusters," however, are not "some people."
"I don't want to give any spoilers, but it ends with the words 'rocket sled.' It gives us the giggles every time we talk about it," Lung said.
Although large-scale, teeth-rattling and ground-vibrating scenes are a "MythBusters" staple, it was equally important to the new team that they include some elements that their viewers might find in their own homes, perhaps spurring them to bust a few myths themselves, Louden said.
Much as Louden and Lung were inspired by the creators and original hosts of "the show, they hope the new episodes will awaken a similar sense of wonder and appreciation for science, technology, engineering and math (STEM) in a new generation of viewers, they told Live Science.
"I want us to continue making STEM education fun and approachable," Lung said.
"We want that legacy of questioning the world around you, wanting to understand it, figuring out how to get those answers to your questions, and loving the science," Louden added. "We want people to have that passion."
Original article on Live Science.
Stay up to date on the latest science news by signing up for our Essentials newsletter.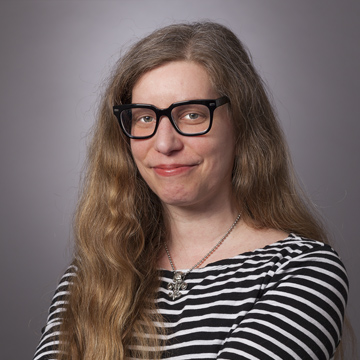 Mindy Weisberger is a Live Science editor for the channels Animals and Planet Earth. She also reports on general science, covering climate change, paleontology, biology, and space. Mindy studied film at Columbia University; prior to Live Science she produced, wrote and directed media for the American Museum of Natural History in New York City. Her videos about dinosaurs, astrophysics, biodiversity and evolution appear in museums and science centers worldwide, earning awards such as the CINE Golden Eagle and the Communicator Award of Excellence. Her writing has also appeared in Scientific American, The Washington Post and How It Works Magazine.