For Unmarried Men, Use of 'Withdrawal' for Birth Control Increases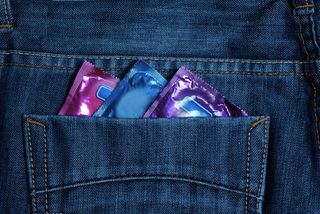 (Image credit: artiomp/Shutterstock)
The percentage of unmarried men using some form of birth control has ticked upward, but this is mostly due to greater use of the "withdrawal" method rather than an increase in condom use, a new report finds.
Nearly 60 percent of unmarried men between ages 15 and 44 who reported having intercourse in the last three months said that they used some form of male contraception, up from around 52 percent of men in this age group in 2002, according to the report from the Centers for Disease Control and Prevention (CDC).
Rates of two methods of male contraception — condoms and vasectomies — remained steady over the study period (45 percent and 1 percent, respectively). But rates of the withdrawal method nearly doubled, going from 10 percent of unmarried men in 2002 to 19 percent of these men in 2011 to 2015. (During vaginal intercourse, withdrawal means that a man withdraws his penis from the vagina before he ejaculates.) [51 Facts About Sex]
"The bulk of research on contraceptive use has relied on data collected from women," the researchers wrote in the report. "It is potentially useful to examine men's reports of contraceptive method use, because different patterns may be seen among men compared with women."
In the report, which was published today (Aug. 31) by the CDC, the researchers looked at data from the National Survey of Family Growth, a federal survey that collects information on family life, pregnancy and use of contraception, over three time periods: 2002, 2006 to 2010, and 2011 to 2015. The report focused on data from unmarried men between ages 15 and 44 who had had vaginal intercourse in the past three months.
Overall rates of contraceptive use among unmarried men — which includes female forms of contraception such as the pill or intrauterine devices — remained steady over the course of the study period, the researchers found. In 2002, 80 percent of unmarried men reported any contraceptive use, and in 2010 to 2015, 82 percent of unmarried men reported the same.
Younger men reported higher rates of any type of contraceptive use in 2011 to 2015 than older men in the study, the researchers found. Nearly 95 percent of unmarried men between ages 15 and 19 said they used contraception, compared with 72 percent of unmarried men between ages 35 and 44. Younger men also reported higher rates of specific types of contraception use, including condoms and the withdrawal method, than older men, the report found. Nearly 76 percent of unmarried men from ages 15 to 19 said they used condoms, and 26 percent said they used the withdrawal method.
Whether a man had been married or was currently living with his partner also factored into contraceptive use: Men who had never been married or lived with their partner were most likely to use contraception (89 percent of these men reported use), followed by formerly married men who didn't live with a partner (80 percent) and unmarried men living with their partner (71 percent).
In addition, non-Hispanic white men were more likely to say they used contraception than Hispanic or non-Hispanic black men (85 percent versus 79 percent and 80 percent, respectively), the study found.
When the researchers focused specifically on male contraception methods, they found that rates of use among unmarried men in 2011 to 2015 decreased with age (87 percent of men ages 15 to 19, compared with 41 percent of men ages 35 to 44).
Another recent study found that, among all men ages 15 to 44 (married and unmarried), condom use increased from 2002 to 2015. However, condom use did not increase among teens. Considering there's been an increase in sexually transmitted infections — including chlamydia, gonorrhea and syphilis infections — in recent years in the United States, "there is still more work to do to reduce the spread of these infections," the researchers of that study said. About half of new STIs occur in teens and adults ages 15 to 24, according to the CDC researchers.
The authors of the new report also noted that among unmarried men and women, the rates of unintended pregnancies are higher than among married men and women.
Originally published on Live Science.
Stay up to date on the latest science news by signing up for our Essentials newsletter.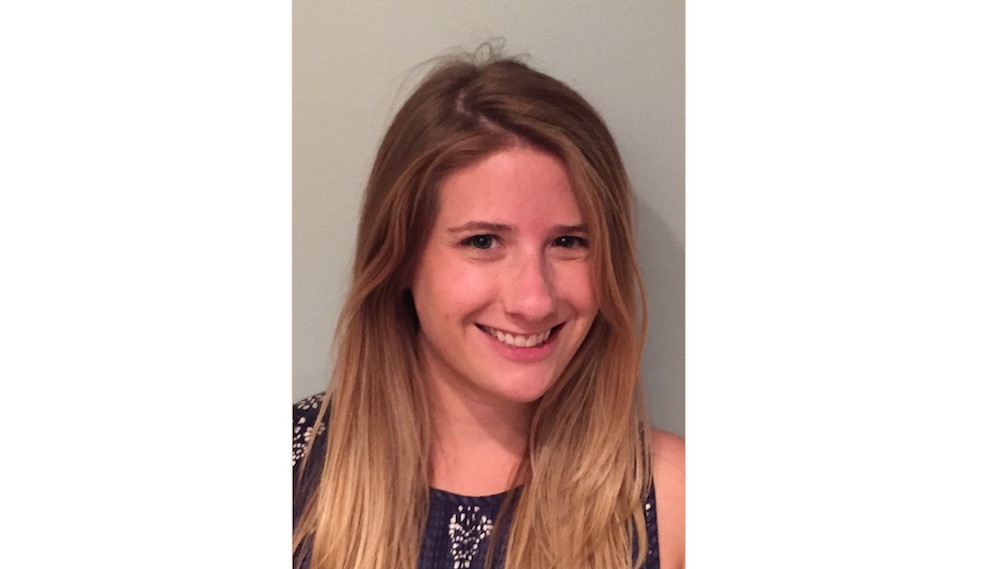 Sara is a staff writer for Live Science, covering health. She grew up outside of Philadelphia and studied biology at Hamilton College in upstate New York. When she's not writing, she can be found at the library, checking out a big stack of books.