New Russian Tanker Makes One of the Fastest Arctic Crossings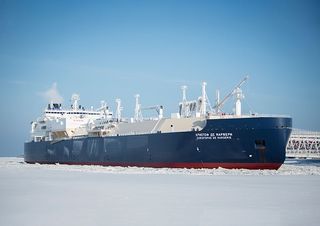 (Image credit: <a href="http://www.scf-group.com/en/">PAO Sovcomflot</a>)
This story was updated at 3:45 pm ET on Aug. 30.
A Russian ship just made one of the fastest crossings along an Arctic shipping route without the help of a chaperone icebreaker ship, in part because the ship itself functions as an icebreaker and in part because of diminished Arctic sea ice, likely as a result of climate change.
On Aug. 17, the Russian tanker, the Christophe de Margerie, carried over 75,000 tons of liquified natural gas (LNG) from Norway to South Korea, according to a statement by the Northern Sea Route Administration.
While the journey from Hammerfest, Norway, to Boryeong, South Korea, took 19 days, the portion of the journey along the Northern Sea Route, an Artic shipping route off the northern coast of Russia, took just over 6.5 days, according to a statement by Sovcomflot, the company that owns the tanker. [Images of Melt: Earth's Vanishing Ice]
Chaperoned ships
If there had been ice throughout the Northern Sea Route, transporting LNG could take twice or even more than three times as long, Lawson Brigham, a professor at the University of Alaska Fairbanks and a retired Coast Guard icebreaker captain, told Live Science in an email. This is because an ordinary ice-reinforced ship would need to be escorted by an icebreaker, a ship specifically devoted to breaking a channel through deep ice. While an icebreaker itself isn't slow, clearing a path for a following ship can be time-consuming.
"Think about you driving on the freeway with three other friends in three different cars and you all want to stay together: It's a lot trickier to make sure people don't go in front of you, and you probably have to take pee breaks together and whatnot and so because of that, it's slowed down," Malte Humpert, a founder and senior fellow of The Arctic Institute, a think tank focused on Arctic policy issues told Live Science
In addition, because it takes these massive ships a few nautical miles to stop, they need to keep their distance from each other, Humpert said. This means that sometimes after an icebreaker clears a channel for the following ship, the ice reappears before the following ship can make it through, forcing the icebreaker to make another pass through the ice.
These aren't problems for the Christophe de Margerie, however, because it doesn't need an icebreaker escort. The ship can break through ice up to 6.9 feet (2.1 meters) thick on its own, according to a statement.
"If the conditions become more difficult while normally breaking ice moving ahead, the ship can be turned around and break ice supposedly more effectively going astern (through a tough area of ridged ice)," said Brigham. (Although even this ship would need an icebreaker escort if it were to travel along the same route in the winter rather than the summer, he notes.)
Thinning ice
The trip was also possible due to the state of the Arctic ice along the Northern Sea Route.
Although the extent of sea ice in the Arctic has been shifting, in part likely due to global warming, a key change in recent years has been in the depth and stiffness of the ice.
While multiyear ice — ice that only partially melts during the summer before refreezing again — poses a formidable challenge to ships, first-year ice — softer ice that has only formed over the course of one winter — is now the main type of ice a ship will encounter when traveling the Northern Sea Route, Humpert said.
"If you were still in the 1980s, 1990s ice scenario, you could not take this LNG carrier on the Northern Sea Route because the risk of meeting older ice would just be too high," Humpert said.
Still, the recent journey by the Christophe de Margerie may not mark the beginning of a complete overhaul in international shipping, Brigham said.
"The sea ice retreat will not retool the global trade routes, I would say, any time," Brigham said. "But there are opportunities now, with longer seasons of ice-free or minimum ice conditions — longer seasons being three, maybe four months a year — when these voyages can take place and are facilitated because of the retreat of sea ice."
To see how the extent of sea ice in the Arctic today compares to a date in the past, check out the National Snow and Ice Data Center's Sea Ice Spatial Comparison Tool.
Editor's Note: This article was updated to correct technical information about the Christophe de Margerie and the length of time such a journey would ordinarily take.
Original article on Live Science.
Stay up to date on the latest science news by signing up for our Essentials newsletter.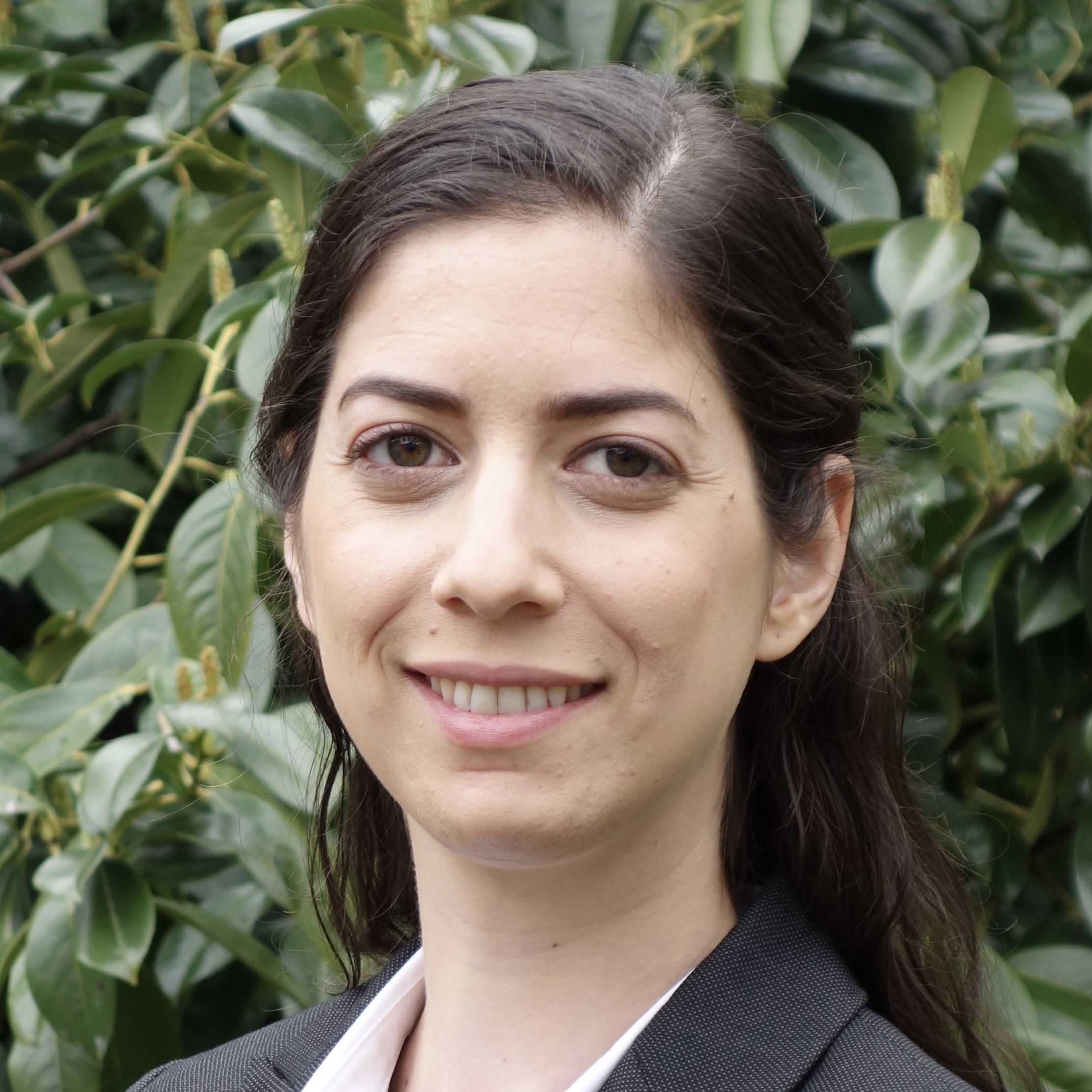 Sarah Puschmann is a staff writer for Live Science. She particularly enjoys writing about ecology and evolution and has degrees in creative writing and physics. Before joining Live Science, she taught English in Korea, Costa Rica, Argentina, Sweden, and Germany. Follow her on Twitter.