Hobby Lobby to Pay $3 Million, Give Up Artifacts Smuggled from Iraq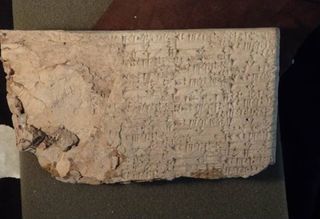 (Image credit: U.S. Attorney's Office Eastern District of New York)
In its quest to amass a huge collection of biblical-era artifacts, Hobby Lobby made some big mistakes.
The craft-store chain bought thousands of ancient objects from Iraq that were smuggled into the U.S. through the United Arab Emirates and Israel, according to a complaint filed by the U.S. Attorney's Office for the Eastern District of New York on Wednesday (July 5).
As a result, the company will pay the U.S. government $3 million and forfeit thousands of cuneiform tablets, clay stamp seals and other artifacts that were falsely labeled and shipped to its Oklahoma offices. The settlement comes after a years-long federal investigation that kicked off when five of those packages were intercepted by U.S. Customs officials in early 2011. [In Photos: Ancient City Discovered in Iraq]
Iraq considers all antiquities found on its soil property of the state, and the U.S. has its own strict restrictions on the importation of Iraqi artifacts. Additionally, a 1970 UNESCO convention made the international sale of cultural artifacts illegal for member nations, including Iraq. Objects that entered the antiquities market before 1970 are generally legal for sale if they have proper documentation. Newly surfaced artifacts are regarded with caution, especially when they might come from a place like Iraq, where looting is a well-documented problem.
Hobby Lobby was founded by David Green in 1970, and since then, the family has built a fortune worth billions. The Greens are devout evangelical Christians; Hobby Lobby famously won a Supreme Court case in 2014 over the Greens' religious objections to a birth control mandate in the Affordable Care Act.
But their support for Christian causes doesn't end there. In 2009, the family founded the Green Collection with the purpose of amassing rare ancient texts and biblical-era artifacts. The plan is to fill the $500 million Museum of the Bible that's slated to open on the National Mall in Washington, D.C., this fall.
The fact that the Greens built a collection of some 40,000 objects in just a few years raised eyebrows among scholars and cultural-property experts. [In Photos: See the Treasures of Mesopotamia]
"The pace of their acquisition alone suggests that the Greens may not have taken every possible step to investigate the provenance of what they have bought, a risk that they acknowledge," Candida Moss and Joel Baden wrote last year in The Atlantic. (Moss and Baden broke the news about the federal investigation into the Greens in 2015, and they have a book coming out in the fall about the Green family's quest to boost the Bible's influence in the United States.)
Court documents from the case (titled "United States of America v. Approximately Four Hundred Fifty (450) Ancient Cuneiform Tablets and Approximately Three Thousand (3,000) Ancient Clay Bullae") say that the president of Hobby Lobby, Steve Green, and a consultant met with antiquities dealers in the United Arab Emirates in mid-July 2010. There, they inspected thousands of artifacts being offered for sale, including tablets inscribed with cuneiform, an ancient writing system used in Mesopotamia, a region that covers most of modern-day Iraq.
Two Israeli dealers present during that meeting claimed that the artifacts had been legally acquired in the late 1960s by a third Israeli dealer's father "from local markets," and then moved to the United States, where they were kept in storage by another person in the 1970s, according to the court documents. These artifacts, federal officials allege, were actually never stored by the person in the U.S., but Hobby Lobby officials never looked into this alleged collecting history for themselves. [In Photos: A Mummy Hand and Other Artifacts Smuggled into the US]
In October 2010, an expert hired by Hobby Lobby warned that buying artifacts that likely came from Iraq carried "considerable risk." In a memo to Hobby Lobby's in-house counsel, the expert noted that up to 500,000 objects have been looted from Iraq since the early 1990s and that small, portable objects — like cylinder seals and cuneiform tablets — were especially popular on the black market. "Any object brought into the U.S. and with Iraq declared as 'country of origin' has a high chance of being detained,"the expert wrote.
Still, Hobby Lobby went ahead with the sale, buying over 5,500 artifacts for $1.6 million, the documents revealed. A dealer in the UAE split up the collection of artifacts into several packages (a common method smugglers use to avoid scrutiny) and shipped them to three different Hobby Lobby addresses in Oklahoma City, federal officials said.
These shipments had labels that misleadingly described their contents as "ceramic tiles" or "clay tiles (sample)" that came from Turkey and Israel, federal authorities say, and they did not have proper entry documentation. U.S. Customs and Border Protection intercepted five of those packages, and an investigation began. The complaint alleges that the names of people, places and months inscribed on several of the cuneiform tablets confirm that these objects originated in what is now Iraq. The documents related to the artifacts' provenance also had several inconsistencies, federal authorities said.
"American collectors and importers must ensure compliance with laws and regulations that require truthful declarations to U.S. Customs and Border Protection, so that Customs officers are able to scrutinize cultural property crossing our borders and prevent the inappropriate entry of such property," Bridget M. Rohde, acting U.S. Attorney for the Eastern District of New York, said in a statement. "If they do not, and shippers use false declarations to try to clandestinely enter property into the United States, this Office and our law enforcement partners will discover the deceit and seize the property."
Hobby Lobby now says it will change its internal policies and procedures regarding purchases of cultural property, and it will submit quarterly reports to the government about its acquisitions for the next year and a half.
"We should have exercised more oversight and carefully questioned how the acquisitions were handled," Steve Green said in a statement. "Hobby Lobby has cooperated with the government throughout its investigation, and with the announcement of today's settlement agreement, is pleased the matter has been resolved."
The statement released by Hobby Lobby also said that the company was new to the collecting world. Therefore, company representatives "did not fully appreciate the complexities of the acquisitions process," and this "resulted in some regrettable mistakes," they said in the statement.
Moss and Baden, however, told Live Science in an email that "it's inexcusable that these kinds of mistakes should be made in the twenty-first century."
"What we would really like to see is the independent vetting of everything they have purchased in the past and greater transparency about the origins and nature of their collection," Moss and Baden added.
Original article on Live Science.
Stay up to date on the latest science news by signing up for our Essentials newsletter.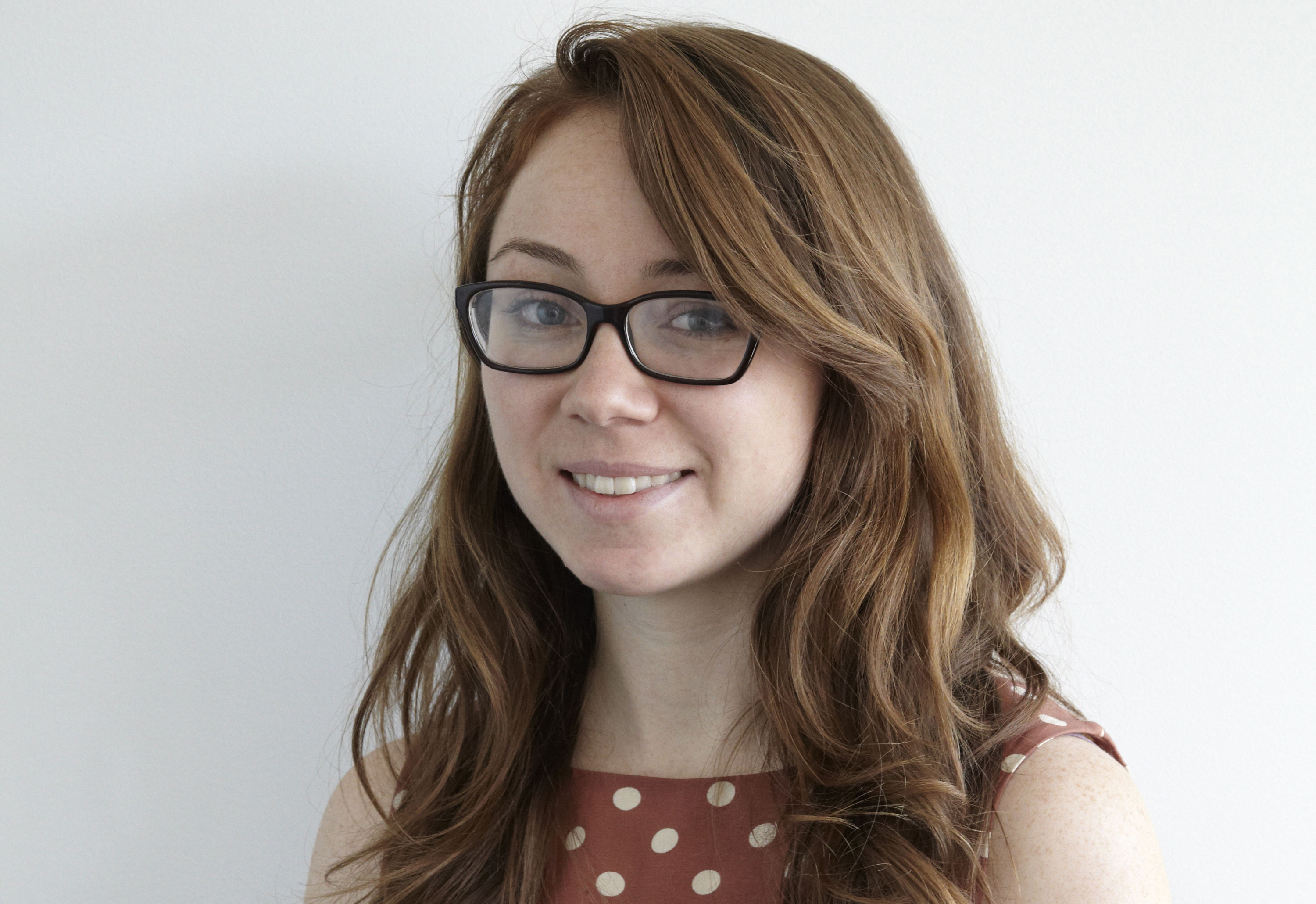 Megan has been writing for Live Science and Space.com since 2012. Her interests range from archaeology to space exploration, and she has a bachelor's degree in English and art history from New York University. Megan spent two years as a reporter on the national desk at NewsCore. She has watched dinosaur auctions, witnessed rocket launches, licked ancient pottery sherds in Cyprus and flown in zero gravity. Follow her on Twitter and Google+.