Modern Moms: More Work, More Guilt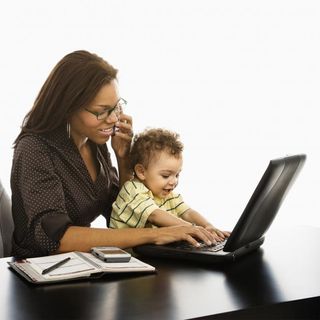 (Image credit: Stockxpert.)
Women have entered the workplace in droves in recent years and now make up nearly 50 percent of the workforce. Many of them leave young children at home. The result: more kids spending less time with mom, and in many cases a lot of adult guilt.
That's the picture emerging from several surveys by the Pew Research Center and others of working moms today. In 2008, women made up 47 percent of the U.S. labor force, up from 38 percent in 1970, according to the U.S. Bureau of Labor Statistics (more than 70 percent of women with children under age 18 were in the workforce). The latest stats suggest the 50 percent mark has been crossed or will be soon — in part because the recession has caused more layoffs among men than women.
While the surveys indicate plenty of discontent among working mothers, the true ramifications of the shift remain unclear.
Mom by the numbers
A peek into modern mom's life comes from surveys by the Pew Research Center as well as the General Social Survey, which has tracked societal trends since 1972 with a sample of at least 1,500 Americans.
Here are some of the results:
More than 60 percent of working mothers said they would rather work part-time than full-time, while just 19 percent of fathers indicated the same. The sample of 135 mothers and 165 fathers came from a larger, nationally representative survey conducted in the summer of 2009.
In 2002, nearly 30 percent of surveyed Americans strongly agreed that both spouses should contribute to the household income, with another 28 percent agreeing, but not strongly, with that statement, according to the General Social Survey. That's compared with 1988, when only 15 percent agreed.
In a 2005 Pew survey, four-in-ten working mothers with children under age 18 reported they always feel rushed, and another 52 percent said they sometimes feel rushed.
Only 19 percent of Americans agree that women should return to their traditional roles in society, while 75 percent disagreed with this statement, according to Pew telephone surveys of more than 2,000 adults between December 2006 and January 2007. That's compared with 1987 numbers showing 30 percent agreed while 66 percent disagreed.
"The data have been around for maybe 30 years, showing trend lines that [for] men and women there is increasing agreement that women should be occupying non-traditional roles," said Rosalind Chait Barnett of Brandeis University in Massachusetts.
But the data may not tell the whole story.
Some of the Pew surveys are "so bad you can't draw any conclusions," Barnett told LiveScience, citing small sample sizes and ambiguous questions. For instance, she notes the surveys don't specify what is meant by "part-time" and "full-time" work and the specific trade-offs involved.
Still, the survey results are consistent with "the idea of intensive motherhood, which is essentially 'you've got to do everything. You've got to be a great parent,'" said Joseph Grzywacz of Wake Forest University Baptist Medical Center in North Carolina. "At the same time women have their own needs, making it in the world and having a career that's personally satisfying."
What's it mean for families?
In spite of these long-term changes in behaviors and attitudes, many women remain conflicted about the competing roles they play at work and at home. Men, too. "As far back as people have started looking at work-family conflict, about 20 or 30 years, men have always expressed at least as much, if not more, work-family conflict than women," Barnett said.
For some women, the best decision remains simply not to work outside the home.
About 34 percent of mothers with kids under age 18 opt out of the workforce all together, according to the Pew Research Center.
For those who do head to work and need to keep a clear head, Grzywacz said women often use so-called psychological reappraisal in which they tell themselves, "What's good for my child and for me is to be a working mother."
How do moms juggle family, work and a personal life? Grzywacz has found the number-one strategy involves scheduling one's life.
"So they're up early; they fit in every opportune time they have to try to get something accomplished; everything is scheduled out," Grzywacz said.
Next, women adjust their standards. "So whereas maybe before kids were born, there was one set of expectations about what a clean house means, for example, or what a healthy meal means," Grzywacz said during a telephone interview. "Once kids come along, they report, 'Maybe my standards were too high, maybe this is good enough.'"
And home-cooked meals can become a thing of the past. "Next there seems to be a relatively frequent reliance on fast food or commercial foods," Grzywacz said.
One strategy missing from mom's toolbox: Asking for help from a spouse or partner was way down on the list, he said.
That's too bad, as past research has shown working moms had lower stress levels, as measured by cortisol, if they were happily married compared with the less happily married participants.
The Science of Raising Children
Stay up to date on the latest science news by signing up for our Essentials newsletter.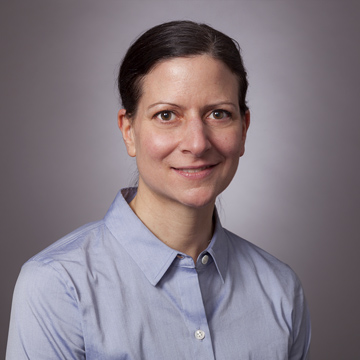 Live Science Editor-in-Chief
Jeanna served as editor-in-chief of Live Science. Previously, she was an assistant editor at Scholastic's Science World magazine. Jeanna has an English degree from Salisbury University, a master's degree in biogeochemistry and environmental sciences from the University of Maryland, and a graduate science journalism degree from New York University. She has worked as a biologist in Florida, where she monitored wetlands and did field surveys for endangered species. She also received an ocean sciences journalism fellowship from Woods Hole Oceanographic Institution.