This Self-Drying Jacket Is Straight Out of 'Back to the Future'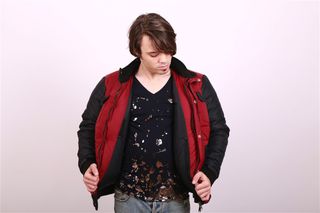 (Image credit: Falyon Wearable Tech)
Great Scott! "Back to the Future" fans may still be waiting for time machines and (true) hoverboards to be invented, but a self-drying jacket akin to the one Marty McFly wore in "Back to the Future Part II" could soon make a futuristic addition to your wardrobe.
Falyon Wearable Tech, a San Francisco-based startup, has developed a jacket that can dry itself from the inside out in mere minutes. The "Back to the Future"-inspired jacket, dubbed SDJ-01, works by circulating high-pressure air in the enclosed space between the coat's inner lining and outer layer.
The jacket's air amplifiers are fueled by a rechargeable battery that tucks into an interior pocket. Falyon said it takes about 1 or 2 minutes to dry out the jacket — after you get caught in the rain, for example — but the battery can run the systems for up to 30 minutes. The power of these built-in air amplifiers is equal to or better than that of commercially available hair dryers, according to the company. [11 Outdoor Gifts for Exploring Our Amazing Planet]
The SDJ-01 also has three vents, located near the neckline, to release the circulating air. These conveniently located outlets can also help dry off your hair and face, or cool you down in the summer, Falyon said. And for your other gadgets, the jacket has plenty of storage space: eight pockets, including ones specially fitted for smartphones and tablets.
But despite all these bells and whistles, the company has tried hard to keep the jacket's bulk to a minimum.
"The biggest issue we had was getting tech into the jacket that wouldn't be too heavy or bulky but, at the same time, would be powerful enough to do what we wanted," Aaron Coleman, lead tech designer at Falyon, told Live Science in an email. "We went through many designs and ruined jackets before we had our eureka moment and finally arrived at the design we have now."
And although Marty McFly's high-tech garb may have provided the creative spark for the invention, Falyon thinks there's a good reason for people to take note of this futuristic jacket, even if they aren't familiar with the iconic movies. After all, who likes a soaked coat? No one.
"[W]e like to believe our jacket solves a real-world problem," he said. "So while we may be inspired by 'Back to the Future,' we view the SDJ-01 as more than just a novelty."
And as products like the Apple Watch and other smartwatches become more commonplace, Falyon sees a big opportunity to plug into the wearable-tech trend.
"Our target customers are people that want to dry their jackets quickly and don't mind showing off that they are using wearable tech to do so," Coleman said. "Just as people don't feel self-conscious about wearing something like Google Glass or talking to their watches, they shouldn't feel self-conscious about using wearable tech to dry their jacket after they've been rained on."
The jacket comes in several colors, including charcoal black, metallic silver, titanium white, cobalt blue and a "special edition" red-and-black version designed to look like the one worn by Marty McFly in "Back to the Future Part II."
Falyon has set up a Kickstarter campaign to help fund the project. The company has already raised $13,951 — almost $2,000 more than its original $12,000 goal — with six days to go in the crowdfunding drive. The company is aiming to ship its first batch of self-drying jackets in April.
Follow Denise Chow on Twitter @denisechow. Follow Live Science @livescience, Facebook & Google+. Original article on Live Science.
Stay up to date on the latest science news by signing up for our Essentials newsletter.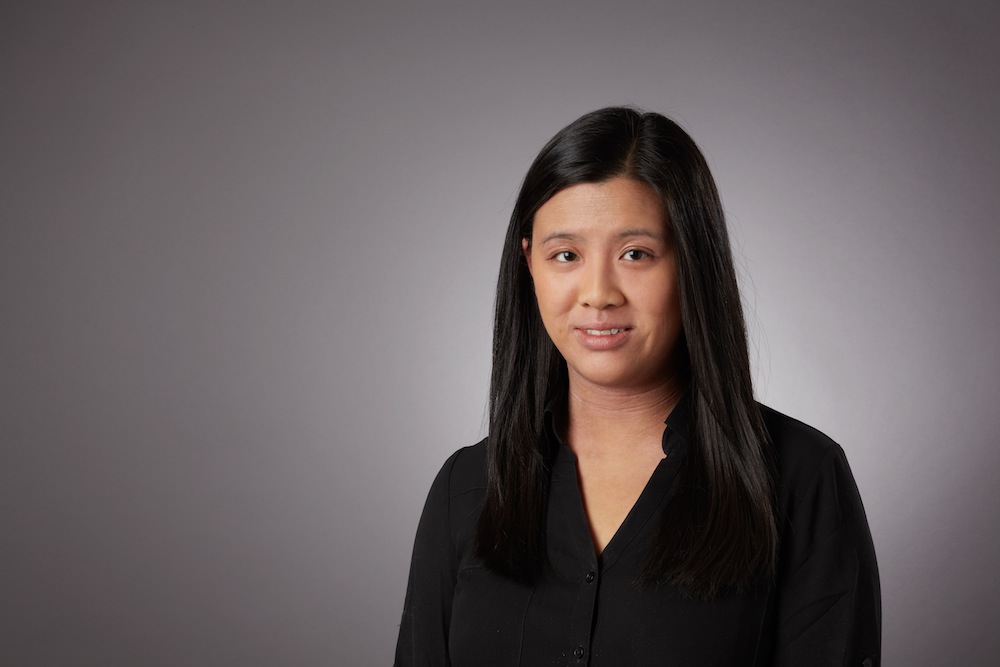 Denise Chow was the assistant managing editor at Live Science before moving to NBC News as a science reporter, where she focuses on general science and climate change. Before joining the Live Science team in 2013, she spent two years as a staff writer for Space.com, writing about rocket launches and covering NASA's final three space shuttle missions. A Canadian transplant, Denise has a bachelor's degree from the University of Toronto, and a master's degree in journalism from New York University.