'The Giving Way to Happiness' (US, 2015): Book Excerpt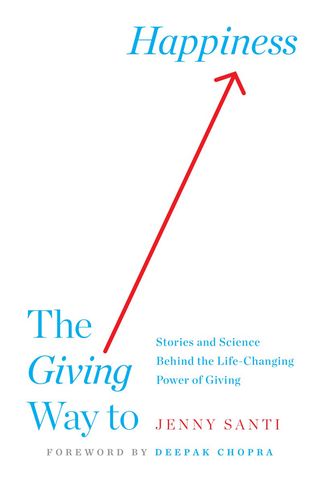 (Image credit: Penguin)
Jenny Santi is a philanthropy advisor to some of the world's most generous philanthropists and celebrity activists, and was the head of philanthropy services (Southeast Asia) for the world's largest wealth manager. A Chartered Advisor in Philanthropy, Santi is a frequent commentator on the topic and has been quoted in The New York Times, International Herald Tribune, on Channel NewsAsia, and on BBC World News. She contributed this excerpt from her book "The Giving Way to Happiness: Stories and Science Behind the Transformative Power of Giving" (Penguin, 2015) to Live Science's Expert Voices: Op-Ed & Insights.
We often focus on how our gifts can help those in need. But the act of giving actually improves our own lives as well. In her book "The Giving Way to Happiness," Jenny Santi overturns conventional thinking about what it takes to be happy by revealing how giving to others — whether in the form of money, expertise, time, or love — has helped people from all walks of life find purpose and joy. Drawing on the wisdom of great thinkers past and present, as well as cutting-edge scientific research, Santi makes an eloquent and passionate case that oftentimes the answers to the problems that haunt us, and the key to the happiness that eludes us, lie in helping those around us.
Read more from Santi about the evolutionary and neurological science at the heart of giving in her accompanying essay "The Science Behind the Power of Giving (Op-Ed )" and an excerpt from her book below.
Excerpted from The Giving Way to Happiness: Stories and Science Behind the Transformative Power of Giving by Jenny Santi. © 2015 by Jennifer Rose W. Santi. Tarcher Books, Penguin Group USA, Penguin Random House.
Take care of yourself first
"While grief is fresh, every attempt to divert only irritates. You must wait till it be digested, and then amusement will dissipate the remains of it." ~Samuel Johnson
Finding happiness through giving does not mean helping someone immediately after going through a difficult experience, whether it's a traumatic past, the death of a loved one, collective grief, or your own mortality. Psychologists say that the key to healing from traumatic experiences is by first achieving the 'stage-one' goals of personal safety, genuine self-care, and healthy emotion-regulation capacities. We must give ourselves time to grieve. I have sat in many meetings where my clients' wish is to honor the memory of their dearly departed, and there are a few things I noticed about these conversations. One is that it almost never happens very soon after a death. There is no set timetable — for some it takes months, even years. Most of the conversations I have with them occur several years after the death of their loved ones. Some people, such as the philanthropy advisor and heiress to the Pillsbury empire Tracy Gary, are able to do it very soon after personal tragedy strikes. On a late summer morning in 2005, while the world was overwhelmed with the devastating news of Hurricane Katrina, Tracy was overcome with the feeling of loss — as her mother had also died that day after a long battle with illness. With all that was happening around her, she threw herself deeply into the Hurricane Katrina relief efforts. "Our family agreed that there could be no better recovery from our own personal grief," she said.
People will go through the list of feelings of grief — denial, bargaining, depression, and anger — and it is important to let those feelings run their course, and practice self-care first.
Even Zen Buddhist monks agree. My quest to understand how our own acts of giving can help us cope with our own challenges took me all the way to Bangkok, Thailand, to meet with monastics from the community led by the Zen master and peace and human rights activist, Thich Nhat Hanh. I asked the monastics whether, if one is unhappy, helping others could lead to happiness, to which they replied: "Take care of yourself first." Thich Nhat Hanh has said, "The first thing we have to do is come back to ourselves. We have to recognize that we have to take care of ourselves first. It's just like on an airplane when you have to put the oxygen mask on yourself first before you put it on your child. We have to take care of ourselves before we can take care of other people. If you are not capable of taking care of yourself, of nourishing yourself, of protecting yourself — it is very difficult to take care of another person."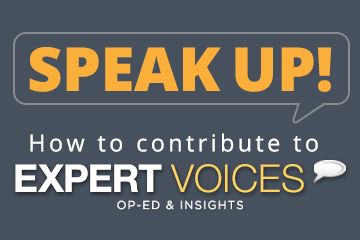 Once that is established, ask yourself, what haunts you? And go back. Help others going through difficult times, whether it is something that is exactly what you have endured, or something else. After you have taken steps to take care of yourself, help others. The grief might not go away. You might not recover from your illness. But you come full circle and will feel a renewed reason for living. Faced with the worst things in life, giving will give you reasons to smile again. Entrepreneur Dan Gilbert, whose eldest child was born with neurofibromatosis (NF), a serious genetic condition, says, "Sometimes fate can deliver you a bad card, but what our family has learned from our experience is that there can be many 'blessings in disguise' waiting for you around the corner if you play the hand the right way. Had our son not been born with NF then we would have never known about the condition nor been in the position to help other kids who were also born with the disease. We feel honored to be able to give and help others in this world. It is truly a gift to give."
[What follows] is a list of other people who have turned their trauma from tragic accidents, cancer, and even rape and abuse into growth.
These people have turned their lives around, and show us that there is hope.
As Dr. Viktor Frankl, a Holocaust survivor and noted Austrian psychotherapist, said; "Life holds potential meaning under any conditions, even the most miserable ones."
Follow all of the Expert Voices issues and debates — and become part of the discussion — on Facebook, Twitter and Google+. The views expressed are those of the author and do not necessarily reflect the views of the publisher. This version of the article was originally published on Live Science.
Stay up to date on the latest science news by signing up for our Essentials newsletter.