Breast-Feeding Mothers Gain Support in Hospitals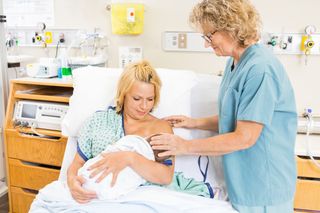 (Image credit: Tyler Olson | Shutterstock.com)
Breast-feeding mothers are now getting more support from hospitals, according to a new report from the Centers for Disease Control and Prevention (CDC).
In 2013, over half of the hospitals in the United States were meeting at least five of 10 common recommendations for hospitals to support breast-feeding, up from 29 percent of hospitals that met that many recommendations in 2007.
Breast-feeding is the most effective way for babies to get the best nutrition, and hospitals play a major role in supporting moms who want to breast-feed, Dr. Tom Frieden, director of the CDC, said at a news conference today (Oct. 6).
However, of the nearly 4 million newborns in the United States each year, only 14 percent are born in hospitals that have won the designation of "Baby-Friendly," for meeting all 10 of the recommendations, Frieden said. Although that number has tripled in recent years, there is still much progress to be made, he said. [7 Baby Myths Debunked]
The 10 recommendations — which were written by the World Health Organization and UNICEF and also promoted by the CDC — include educating pregnant women on the benefits and management of breast-feeding and helping new mothers initiate breast-feeding within 1 hour of giving birth.
The percentage of U.S. hospitals that offer prenatal breast-feeding education increased from 91 percent in 2007 to 93 percent in 2013, according to the report. And the percentage that offer to teach breast-feeding techniques to new moms increased from 88 percent to 92 percent over the same period, according to the new report.
In addition, the percentage of hospitals that help moms quickly initiate breast-feeding following birth increased to nearly 65 percent in 2013, up from 44 percent in 2007.
Frieden highlighted the importance of beginning breast-feeding early.
The first few days of life create a pattern for breast-feeding, he said. Breast-feeding a newborn can also help the baby's immunity, because breast milk is rich in antibodies, Frieden added.
Cria Perrine, an epidemiologist in the CDC's Division of Nutrition, Physical Activity and Obesity, gave another reason for starting breast-feeding early: It operates like supply and demand. Mothers need to start breast-feeding right away to establish their supply of milk, she said. If the baby doesn't breast-feed, there's no demand, so the supply goes away, she said.
The report also revealed areas in which hospitals still need to improve.
For example, just 26 percent of hospitals ensured that only breast milk was given to healthy infants (those who did not need formula for a medical reason) in 2013, Frieden said. Giving infants even a little formula, instead of breast milk, may undermine the benefits of breast-feeding, he said.
"Sometimes we see an overzealousness in providing formula," perhaps due to excessive concern from hospital staff, he said. For example, a caretaker may fear that an infant will become dehydrated if he or she doesn't drink formula, he said.
The report also found that only 32 percent of hospitals in 2013 provided enough support for breast-feeding moms after they left the hospital, including follow-up visits and phone calls, Frieden said.
Both Frieden and Perrine stressed the importance of continued support for breast-feeding mothers after they leave the hospital.
In a survey of mothers throughout the year after they gave birth, 60 percent reported that they stopped breast-feeding earlier than they had wanted to, Perrine said.
The reasons the mothers gave for stopping breast-feeding were often related to problems that developed early on, such as pain, difficulties with getting the baby to latch on and thinking they weren't producing enough milk, she said. The early period in the hospital and after leaving the hospital are critical times to address these issues, she said.
The benefits of breast-feeding
The American Academy of Pediatrics recommends that babies be exclusively breast-fed for the first six months of life. However, most mothers do not follow this recommendation, including some who want to follow it, but find they cannot.
There remains a stigma around breast-feeding. For example, a 2011 study found that despite the health benefits associated with breast-feeding, women who chose to breast-feed were viewed as "less competent" than women who did not breast-feed. The health benefits linked to breast-feeding include reduced risk of infections, asthma and obesity for the baby, and a reduced risk of breast and ovarian cancer for the mom.
Follow Sara G. Miller on Twitter @SaraGMiller. Follow Live Science @livescience, Facebook & Google+. Originally published on Live Science.
Stay up to date on the latest science news by signing up for our Essentials newsletter.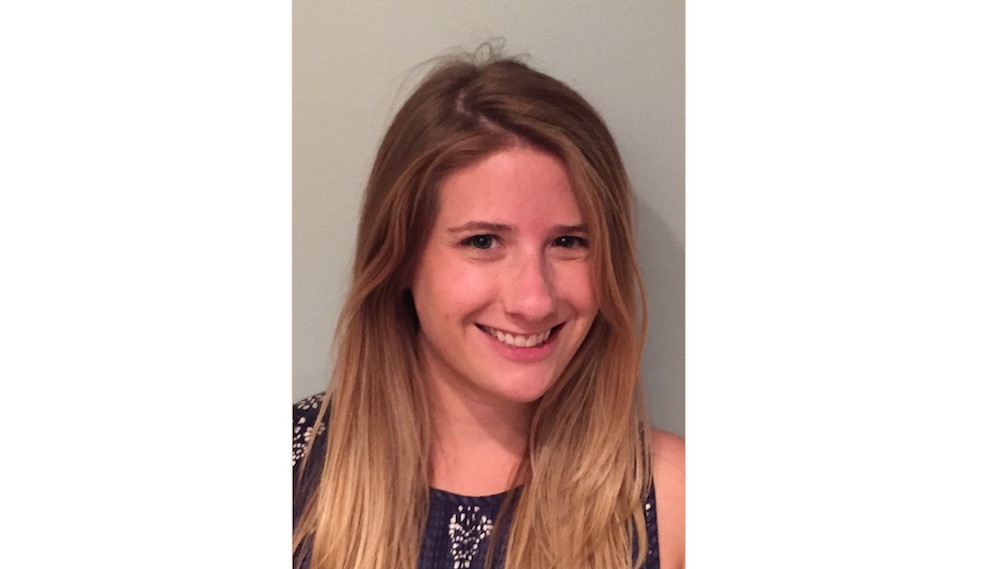 Sara is a staff writer for Live Science, covering health. She grew up outside of Philadelphia and studied biology at Hamilton College in upstate New York. When she's not writing, she can be found at the library, checking out a big stack of books.