Shark Attacks in North Carolina: 'Perfect Storm' May Be Causing Bloody Encounters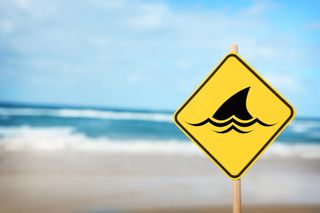 (Image credit: hidesy | Shutterstock.com)
This story was updated at 1:00 p.m. ET.
Two people were bitten by sharks off the coast of North Carolina this weekend, bringing the total number of shark attacks in the state up to five in under three weeks. While some have speculated that shark fishing in the area is responsible for this uptick in the number of bloody encounters, others say the reasons for the attacks are probably a bit more complicated than that.
"It's not a certain thing that makes this happen," said George Burgess, director of the International Shark Attack File at the University of Florida's Florida Museum of Natural History. "It's a perfect storm of factors."
Both shark attacks this weekend occurred off North Carolina's Outer Banks, a 200-mile-long (320 kilometers) string of barrier islands that hugs the state's coast. The three attacks that occurred earlier this month took place just south of the Outer Banks, off the shores of Oak Island and Ocean Isle Beach. All of the victims have survived, though the 18-year-old who was bitten this Saturday (June 27) remains hospitalized with serious injuries, and two of the victims bitten earlier this month lost limbs. [How to Avoid a Shark Attack]
Many of the news reports describing the two attacks that occurred within 90 minutes of one another off Oak Island on June 14 mention that the victims were swimming within 100 yards of fishing piers where fishermen were chumming, or baiting, the water to attract fish. And anecdotal reports suggest that fishermen often cast their lines from the same beach where swimmers enter the water at Oak Island, Burgess told Live Science.
"These are certainly contributing factors to the attacks. In fact, fishing off a beach where there are swimmers and surfers makes for a really bad mix," he said.
Marie Levine, founder and executive director of the Shark Research Institute in Princeton, New Jersey, agrees wholeheartedly with Burgess on this point. One of the first steps in preventing shark attacks is to separate fishing beaches and swimming or surfing beaches, Levine told Live Science.
"What they're doing is having bleeding, struggling fish in the water and sharks, like all animals, know where to get food. It's like if they allowed bear-feeding stations next to playgrounds at Yellowstone National Park. That would be crazy," Levine said.
The "perfect storm"
But while fishing practices may help explain the two attacks along the southern shore of North Carolina, they don't necessarily tell the whole story of the recent surge in attacks. A number of other factors could be turning the waters off North Carolina into the perfect place for a shark attack, Burgess said. [See Stunning Images of Great White Sharks]
One of those surprising factors involves rainfall. Parts of North Carolina have been abnormally dry or have experienced moderate drought conditions for several weeks, according to Burgess and the North Carolina Division of Water Resources. This means the salinity, or salt content, of ocean water close to shore is higher than usual.
"With the exception of bull sharks, most all sharks prefer higher-salinity waters. If you have lower-salinity waters coming in from an estuary or a river, you find that sharks tend to stay farther away in the more saline waters," said Burgess, who added that the increased salt content of the waters off the North Carolina coast could be bringing sharks closer to shore in greater numbers than usual.
And sharks aren't the only fish that seem to milling around close to the beach of late. Large schools of Atlantic menhaden (a type of herring) have been spotted very close to the North Carolina coast in recent weeks, Burgess said. This oily fish is a rich source of nutrients for sharks, which tend to follow large schools of menhaden along the coast.
The fish, which are known to jump fairly high in the air and are also preyed upon by diving birds, are fairly easy for beachgoers to spot from the shore. If people see "bait" fish (i.e. fish large enough to attract large predators) swimming or jumping nearby, it's time to clear out of the water, Levine said.
Other prey animals, such as sea turtles, can also encourage sharks to come close to land. Many sea turtles have come ashore in North Carolina to lay their eggs in recent weeks. As the turtles make the journey to the beach, hungry sharks (particularly tiger sharks) wait just offshore for a chance to bite, Burgess said.
"It's also the first weeks of summer. School is out, and there's this influx of humans," he said. "You put all these things together, and you've got a mix of humans and sharks in abundance."
Remember, you're a "tourist"
Now that people in the state know with some certainty that there are a lot of sharks out there, they need to take some responsibility for their own safety, according to Levine.
"We don't let our kids go play in traffic, and we have to be careful where we let them swim," she said.
Burgess agrees, saying that municipal decision makers need to be proactive in educating beachgoers about the signs that sharks may be lurking just offshore. The ocean is the wilderness, Burgess said, and when you enter it, you instantly become a tourist (even if you're really a local).
"If you see fishes, seabirds diving, people fishing — these are all no-brainers. Get out of the water," he said.
And if you really are visiting an unfamiliar beach, Levine recommends talking to some locals (perhaps a lifeguard) before heading out for a swim. They're likely to know whether sharks have recently been active in the area.
Editor's Note: This story was updated to correct a statement from George Burgess about the activities of sea turtles along the North Carolina coast. The sea turtles are now nesting. Baby sea turtles have not yet hatched.
Follow Elizabeth Palermo @techEpalermo. Follow Live Science @livescience, Facebook & Google+. Original article on Live Science.
Stay up to date on the latest science news by signing up for our Essentials newsletter.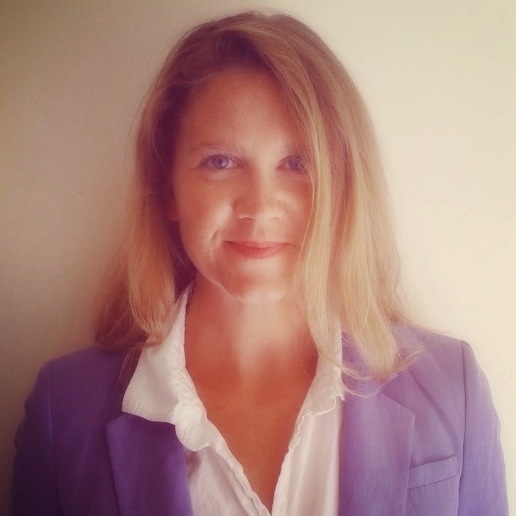 Elizabeth is a former Live Science associate editor and current director of audience development at the Chamber of Commerce. She graduated with a bachelor of arts degree from George Washington University. Elizabeth has traveled throughout the Americas, studying political systems and indigenous cultures and teaching English to students of all ages.