Group Pride Rooted in Insecurity
From screaming baseball fans to political rally-goers, groups that engage in boastful self-aggrandizing may be trying to mask insecurity and low social status.
"Our results suggest that hubristic, pompous displays of group pride might actually be a sign of group insecurity as opposed to a sign of strength," said researcher Cynthia Pickett, associate professor of psychology at the University of California, Davis.
The new study reveals how two types of pride are related to a person's good feelings about one social group or another to which they belong. These good feelings could come from being a Los Angeles Lakers fan (when they win), a war veteran, a member of a particular ethnic group or a sorority gal or fraternity brother. But while authentic pride is linked with real confidence in your group, hubristic pride is a false arrogance that belies insecurities about one's group.
These results build on past research showing similar pride characteristics in individuals.
"It turns out, people who have the hubristic collective pride in their group, underlying it all is an insecurity about whether the group is good enough, really," said researcher Jessica Tracy, a psychologist at the University of British Columbia.
The research was presented last week at a meeting of the Society for Experimental Social Psychology in Sacramento.
Team spirit
In three studies, Pickett, Tracy and their colleagues surveyed more than 300 undergraduate students, first asking each participant to write about an experience when they felt proud of their group. In one of these studies, students had to recall the UC Davis football win over Stanford. In another, Asian American students were asked to write about a proud experience tied with their ethnic background. Other experiences ranged from sports team wins to achievements by sororities, say raising a big chunk of money for a charity.
Each participant then rated to what extent they would use certain words to describe themselves at the time of the event or achievement. Some of the descriptors indicated hubristic pride, such as "snobbish," "pompous" and "smug," while others were linked with authentic pride, such as "accomplished," "successful" and "confident."
Students also answered questions about the status of the group, including whether the group was valued by non-members, whether they themselves thought highly of the group, whether the group was under threat or in competition with another group, and other group-related questions.
False pride
The results showed that groups in which individuals boasted and gloated — a sign of hubristic pride — tended to have low social status or they were vulnerable to threats from other groups. So the worse the person felt about their group's status as well as how badly they thought the public viewed the group, the more likely that member would experience that empty, boastful pride.
In contrast, those groups that expressed pride by humbly focusing on members' efforts and hard work tended to have high social standing in both the public and personal eyes.
Hubristic pride can rear its ugly head in both small groups like sports teams and larger groups like citizens of a country. "A lot of this has real-world implications," Tracy told LiveScience. "There are some kinds of collective pride where people get really angry and hostile and feel like 'it's not just that my group is great but my group is better.'"
She added, "You can think of it as the distinction between nationalism and patriotism, with nationalism being the sense of it's not just that I love my country, it's that my country is best."
When group members show signs of hubristic pride, such as making grandiose statements about their country, that could be a sign of underlying insecurity, the researchers said.
"When you hear groups starting to get into that type of rhetoric it may be because they're starting to realize they're in a losing position and that they need to do something to try to drum up respect, to drum up the kind of status that they feel they're lacking," Pickett said.
Next, the researchers hope to figure out whether or not the boasting and false pride works to make others perceive the group as having higher power and status.
Stay up to date on the latest science news by signing up for our Essentials newsletter.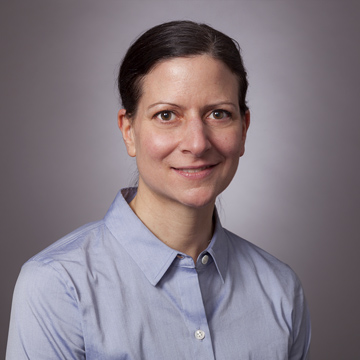 Live Science Editor-in-Chief
Jeanna served as editor-in-chief of Live Science. Previously, she was an assistant editor at Scholastic's Science World magazine. Jeanna has an English degree from Salisbury University, a master's degree in biogeochemistry and environmental sciences from the University of Maryland, and a graduate science journalism degree from New York University. She has worked as a biologist in Florida, where she monitored wetlands and did field surveys for endangered species. She also received an ocean sciences journalism fellowship from Woods Hole Oceanographic Institution.