Incredible Science and Historical Artifacts Up for Auction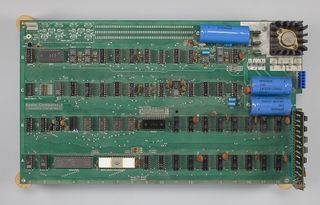 (Image credit: Bonhams)
A working Apple-1 computer, a window from the Manhattan Project's bomb-development site and a letter from Charles Darwin discussing the details of barnacle sex will go on sale this month at an auction of rare scientific artifacts.
The vintage Apple computer will lead off the technology section of the auction, which is sponsored by the British-owned auction house Bonhams. The Apple-1 model was the first personal computer with a single circuit board ever sold.
As of January, only 63 originals remain, and only 15 were still working as of 2000. Apple-1 expert Corey Cohen examined the model up for auction and certified that it is working and only needed minor replacement parts. It's valued at around half a million dollars. [See Photos of the Computer and Other Rare Items Up for Auction]
A viewing window from the Manhattan Project — valued at around $200,000 — is another big-ticket item at the auction. The Manhattan Project was a secret government operation during World War II designed to develop the world's first atomic bomb, and included many famous scientists like J. Robert Oppenheimer, Albert Einstein and Richard Feynman. The artifact comes from the project's Hanford site in Washington state, where physicists developed the atomic bomb dropped on Nagasaki, Japan. The window is about 54 inches by 36 inches (137 centimeters by 91 centimeters), with a pane of heavy leaded glass 6 in. (15 cm) thick, to protect the scientists from radiation from the atomic-bomb experiments.
A collection of astronomer George Willis Ritchey's deep-space photographs, books and telescope blueprints is also on sale. Ritchey is the co-inventor of the reflector telescope, the basic design of which is still used for most modern telescopes and observatories. Ritchey's collection is valued around half a million dollars.
The auction will also feature a natural-history collection, including an 1857 letter from Charles Darwin to a man who supposedly witnessed barnacle sex. Proportionally speaking, barnacles have the largest penis in the animal kingdom, and in the letter, Darwin says he would be "extremely much obliged" to hear the details of the act. The document is estimated to sell for between $20,000 and $30,000, according to Bonhams.
Bidding will open Oct. 22 at 1 p.m. ET at the company's New York showroom. The full catalog for the auction is now posted on Bonhams' website.
Follow Kelly Dickerson on Twitter. Follow us @livescience, Facebook & Google+. Original article on Live Science.
Stay up to date on the latest science news by signing up for our Essentials newsletter.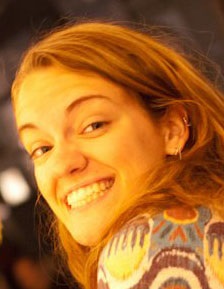 Kelly Dickerson is a staff writer for Live Science and Space.com. She regularly writes about physics, astronomy and environmental issues, as well as general science topics. Kelly is working on a Master of Arts degree at the City University of New York Graduate School of Journalism, and has a Bachelor of Science degree and Bachelor of Arts degree from Berry College. Kelly was a competitive swimmer for 13 years, and dabbles in skimboarding and long-distance running.