Will U.S.-India Summit Bring Historic Climate Action? (Op-Ed)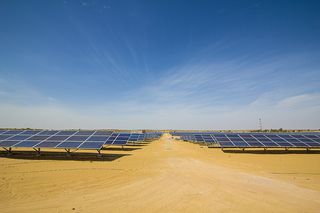 (Image credit: Bhaskar Deol, NRDC)
Anjali Jaiswal, director of the NRDC India Initiative, and Meredith Connolly, NRDC Energy Law and Policy fellow, contributed this article to Live Science's Expert Voices: Op-Ed & Insights.
On Monday, President Barack Obama meets with Indian Prime Minister Narendra Modi in what could be one of the most significant events following the U.N. climate week. As leaders of the world's largest democracies and prominent entrepreneurial societies, the Obama-Modi summit is a considerable opportunity to accelerate climate action in economically advantageous ways for both countries. The United States, India, and the world will benefit enormously if the leaders agree to immediate action to curb climate change.
Both leaders have set the stage for a productive meeting with big announcements on climate mitigation and adaptation. Prime Minister Modi is poised to announce a goal of installing a whopping 100 gigawatts (GW) of solar and wind energy in India within the next decade, seeking engagement with U.S. companies as well as direct investment to achieve that target. This would represent a huge increase from India's current installed capacity of 20 GW of wind and 2.6 GW of solar power as of March 2014. The U.S. currently has about 61 GW of wind and 16 GW of solar power installed. In a recent Wall Street Journal op-ed, Prime Minister Modi also highlighted his government's commitment to innovative clean energy technology to electrify Indian villages and pointed to the United States as the "natural global partner" for this cooperation.
Now is the time to see promises translate into action: Indian Prime Minister Modi ran on a platform of increasing energy access and energy security in light of India's skyrocketing energy demands, after establishing a climate-change department as chief minister of India's Gujarat state. President Obama's administration has unfinished business scaling-up clean energy and stemming the causes and impacts of climate change in the United States. This gives the pair of leaders a huge opportunity to partner strategically to address climate change and boost both countries' burgeoning clean-energy markets while building resilience in local communities. Decisions made in the next few years about climate policy and development will shape the planet's future for decades to come.
At the U.N. Climate Summit, President Obama explained that the United States is taking action through stronger fuel-economy standards for new cars and the first-ever national carbon pollution limits for power plants — the nation's biggest single source of greenhouse-gas emissions. President Obama also announced an expansion of international development programs, leveraging U.S. scientific and technological capabilities to strengthen climate resilience in vulnerable countries. This announcement signaled an important opportunity for the Obama-Modi summit on joint resilience planning to protect vulnerable communities from climate disasters, such as fatal floods and heat waves.
Together, the United States and India can accelerate bold climate action to the benefit of both countries and the world. To improve energy prosperity while stemming climate change, the following key items should be on the agenda during the Obama-Modi summit: clean energy finance, energy efficiency innovation and leadership on phasing down potent greenhouse gases.
Scaling clean energy and jobs
Energy access, clean energy development and economic livelihoods are national priorities for India's new administration under Prime Minister Modi. As President Obama said at last week's U.N. Climate Summit, "there does not have to be a conflict between a sound environment and strong economic growth." Recent reports confirm that limiting carbon emissions need not limit, and may in fact accelerate, economic growth.
Simply stated, clean energy creates local jobs. Preliminary estimates show that India's emerging grid-connected renewable energy market has created nearly 70,000 jobs so far, and the United States boasted nearly 80,000 green jobs created by clean energy last year alone. In addition, many U.S. companies, such as First Solar, play an active role in India's growing clean energy market — which is eager to scale up and reach its potential.
A chief barrier to widespread deployment of renewable energy projects in both countries, but particularly in India, is the availability of low-cost financing. Interest rates in India currently hover around 12 percent. Innovative financing mechanisms, including green banks and green bonds, could support the growth of clean energy, including grid-connected renewable energy, off-grid and rooftop solar energy, as well as energy efficiency measures. The two countries should work to exchange knowledge on these financing instruments that leverage existing institutions, such as the National Clean Energy Fund and the Indian Renewable Energy Development Agency (IREDA) in India, and can expand emerging green bonds and green banks in the United States.
Constructing energy efficient cities
Advancing building efficiency efforts is critical to meeting escalating energy demand in the United States' and India's rapidly growing cities, improving energy security, and propelling both countries forward in the clean energy race. India's energy demand continues to soar, even as over 400 million people lack access to reliable electricity and power failures continue to be commonplace in both urbanizing cities and rural villages. The United States should work with India to turn these challenges into a clean-energy business advantage and national opportunity for both countries while combating climate change. [Energy Efficiency Making Good on its Promise (Op-Ed )]
As the fastest, cheapest and cleanest way to meet these voracious energy needs, energy efficiency is a central part of the solution. Building on recent U.S.-India discussions, the United States should partner with India to develop a joint building efficiency and electricity grid center in India modeled on the U.S. Flexlab (a Department of Energy building efficiency simulator at Berkeley Lab that tests individual measures and integrated systems before construction or retrofitting occurs). The center could serve as test bed for energy efficient infrastructure and know-how and as a center for training and the development of a robust building-science and smart-grid program. The two countries could also share experiences and develop models for compliance frameworks for energy efficiency building codes, leading to cleaner air and more resilient communities.
Progress on heat-trapping HFCs
Advancing an international phase-down of hydrofluorocarbons (HFC) has been a tenuous topic lingering between the two nations. HFCs are super-potent climate-changing chemicals used in air conditioning and refrigeration, insulating foams and aerosol products. Air conditioner use is rising in India and is likely to grow with India's expanding middle class. This use is contributing to both rising energy demands and increasing greenhouse gas emissions.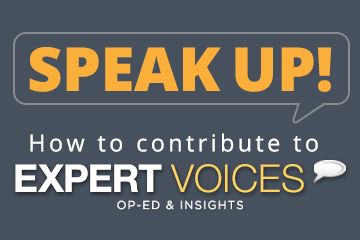 The United States and over 100 other nations are willing to move forward with discussing a global phasedown of HFCs under the Montreal Protocol. The United States and China are also making progress on a bilateral HFC working group, which is exchanging technological knowledge that coincides with the Montreal Protocol process. The United States and Europe are also taking domestic actions to phase down these dangerous gases. The new Modi government has yet to take a formal position on HFCs.
A real sign on a strategic partnership during the Obama-Modi summit would be if the two leaders could make a breakthrough on phasing down HFCs. The United States and India should couple progress towards an international phase down of HFCs with bilateral cooperation to help meet India's concerns about the readiness of HFC alternatives. For example, the United States and India could exchange technical knowledge and develop concrete projects on climate-friendly coolants while discussing a phase down timetable and an amendment to the Montreal Protocol to start negotiations this fall.
At this critical time, ahead of the global climate agreement expected in Paris in December 2015, the world needs leadership, cooperation and action — especially from two of the world's top energy consumers. A U.S.-India strategic partnership is essential for advancing low-carbon economies, increasing energy security and preparing for the worst effects of climate change in both countries. Strong joint action can help put us on a path to a more sustainable future that expands economic growth and improves the lives of millions.
Follow all of the Expert Voices issues and debates — and become part of the discussion — on Facebook, Twitter and Google+. The views expressed are those of the author and do not necessarily reflect the views of the publisher. This version of the article was originally published on Live Science.
Stay up to date on the latest science news by signing up for our Essentials newsletter.