Gallery: Out-of-This-World Images of Insects
Saddleback caterpillar
The saddleback caterpillar is one of the most colorful of all North American animals and lives in the eastern half of the United States. Like a stinging nettle, the bristles on its back prickle and burn anyone who touches them. In adulthood, the caterpillar changes into a small moth with dark chocolate-colored wings that have a few green spots.
Two-lined spittlebug
This insect leaves its spitlike mark in the grasslands of the eastern United States. Young two-lined spittlebugs often form a blob of liquid waste and mucous secretions on low-lying plants, which some people mistake for human spit.
Derbid planthopper
The derbid planthopper, an uncommon small insect that's been spotted in Maryland, Illinois and Wisconsin, live on woody fungi, but most people see them when they swarm around porch lights. The insects are relatives of leafhoppers.
Unicorn caterpillar
Smithsonian Institute entomology spokesman Gary Hevel found this unicorn caterpillar on a blueberry leaf in his backyard in the summer. The caterpillar's camouflage — in this case, the dead leaf — helps it escape predators before it turns into a prominent moth in the Notodontidae family.
Parasitic wasp
Native to China, the parasitic wasp parasitizes small beetles. Hevel remembers finding them in a dying plum tree in his backyard years ago. Eric Grissell, a Smithsonian curator of wasps at the time, thought it was a new species, but later found that it was a known insect in China. The two wrote a paper detailing its appearance, which was new to the record in the Western Hemisphere.

"It is quite important to record species in the United States, especially alien species, because insects play enormous roles in their environments, sometimes causing great destruction of food plants and ornamental plants," Hevel told Live Science in an email.
Giant leopard moth
With its distinctive black spots and circles smattered over its white wings, the giant leopard moth is one of the largest in the tiger moth family. Its abdomen has an unexpected splash of blue and orange color, Hevel said.
Click beetle
The click beetle aims to scare away predators with two large, fake eyespots behind its head. The beetle's true eyes are small and located at the base of the antennae, Hevel said.The beetle can make a loud clicking noise by snapping two sections of its thorax together, the University of Michigan reports.
Flat bug
It can be difficult to spy a flat bug because these dark gray insects live under dead tree bark, particularly in tree stumps, Hevel said. Their flatness helps them move around easily in these habitats.
Royal walnut moth
This large yellowish-brown moth is one of the largest moths in the United States, with a wingspan that measures between about 4 and 6.25 inches (10 and 16 centimeters). It begins as a 5-inch (13 cm) caterpillar known as the hickory horned devil, Hevel said.
Stalk-eyed fly
Stalk-eyed flies are aptly named for eyes that, according to the species, sit at the end of short to long stalks coming out of their head. Some males have an eye span that is longer than their body, a study published in the journal cell found.

Amateur entomologists can find them on skunk cabbage, Hevel said.
Banded black and yellow caterpillar
This yellow and black caterpillar gives a surprise when disturbed. If it gets poked, a large, bright yellow organ emerges from the front end of its body. Eventually, these caterpillars turn into black swallowtail butterflies.
Stay up to date on the latest science news by signing up for our Essentials newsletter.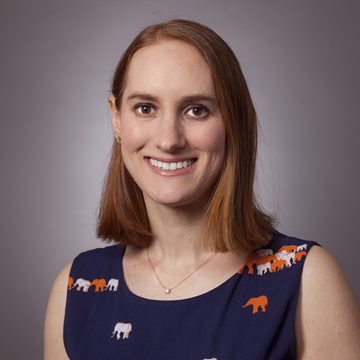 Laura is the archaeology and Life's Little Mysteries editor at Live Science. She also reports on general science, including paleontology. Her work has appeared in The New York Times, Scholastic, Popular Science and Spectrum, a site on autism research. She has won multiple awards from the Society of Professional Journalists and the Washington Newspaper Publishers Association for her reporting at a weekly newspaper near Seattle. Laura holds a bachelor's degree in English literature and psychology from Washington University in St. Louis and a master's degree in science writing from NYU.