Turning the Tide on Corporate Disinformation (Op-Ed)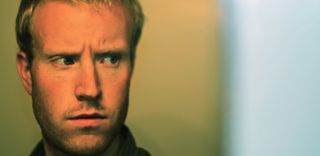 (Image credit: Aaron Tait/Flickr, CC BY-SA)
Seth Shulman is a senior staff writer at the Union of Concerned Scientists (UCS), a veteran science journalist and author of six books. This op-ed, and Shulman's other Got Science? Columns, can be found on the UCS website. Shulman contributed this article to Live Science's Expert Voices: Op-Ed & Insights.
There's little doubt about it: In this era of nearly unlimited corporate funding for U.S. political campaigns, with often-dubious claims saturating the media and the Internet, the dissemination of disinformation — information intended to mislead — is one of the scourges of our time.
That's why it is so heartening to learn the latest news that the U.S. Securities and Exchange Commission (SEC) has now received more than one million public comments urging the agency to require that publicly traded companies disclose their use of corporate funds for political purposes. It's a truly impressive display of democracy in action.
A call for transparency
The volume of input to the SEC is impressive, but so is the stature of many of the commenters, including business leaders, such as John C. Bogle, former CEO of the investment giant Vanguard; members of the Sustainable Investments Institute — a group of firms managing more than $690 billion in assets — as well as an assortment of state treasurers; some 70 members of the U.S. House of Representatives; and more than a dozen U.S. Senators.
The request for SEC to require corporate disclosure, initiated by a group of prominent law professors and pushed by a broad coalition, doesn't attempt to remove corporate money from politics. And, at this point, it's unclear how the agency will respond to the million comments or even if it will at all. But Gretchen Goldman, a lead analyst at the Center for Science and Democracy at UCS and part of the coalition behind the comment drive, explains the significance.
"The outpouring of comments to the SEC," she says, "dramatically underscores that Americans want a democracy where facts and evidence hold more sway than secret corporate influence."
Tricks of the trade
Much of the focus of the SEC comment drive targets the vastly increased amounts of undisclosed corporate money poured directly into political campaigns since the U.S. Supreme Court's notorious 2010 Citizens United decision. Since then, Goldman notes, corporate spending on elections has skyrocketed to the unprecedented total of $6.3 billion in the 2012 election cycle with projections for 2014 even higher.
But those efforts are only the most obvious ways in which corporate dollars influence U.S. politics. Goldman, an environmental engineer by training, has studied the issue of corporate influence closely, co-authoring a report, "Tricks of the Trade" that, along with prior work by UCS, documents how companies have sought to anonymously influence climate policy by working through business and trade associations.
This kind of ongoing corporate political spending — through trade associations or other third parties — is where disinformation often flourishes most insidiously. Goldman's work underscores that disinformation about the reality of climate change is a prime example, with fossil fuel companies — including even some espousing their green practices — often working surreptitiously to sow confusion about climate science, block climate action, and thereby protect their profits at the expense of the planet.
A well-honed disinformation playbook
The truth is, ever since the tobacco industry demonstrated how effective and lucrative it was to "manufacture uncertainty" about the evidence showing the link between smoking and disease, disinformation has become a big business in its own right.
Today, powerful companies regularly draw from a well-honed disinformation playbook to confuse the public on a host of issues that serve their bottom line. The strength of our democracy suffers as a result. Among the most common tactics are the secret funding of third-party "front groups" to disseminate seemingly independent messages that are actually crafted in corporate boardrooms. [Threats and Hate Mail Reveal Climate Disinformation's Dark Side (Op-Ed )]
Some of the very same front groups that once disseminated tobacco disinformation, such as the Chicago-based Heartland Institute, are now being paid by fossil-fuel interests to confuse the public about climate science, renewable energy and other issues.
Stronger SEC disclosure rules for corporate political spending wouldn't outlaw these practices. But, by making companies' involvement more transparent to the public, they could go a long way toward curbing the worst excesses by holding companies accountable for disinformation funding.
Exposing front groups
To see the results of this kind of transparency, consider Microsoft's announcement last month that it would sever ties with the American Legislative Exchange Council (ALEC).
Microsoft, like many large companies, had quietly helped to underwrite ALEC, an organization funded by fossil-fuel interests and other corporate contributors. ALEC, founded in 1973, presents itself as an independent, bipartisan entity, but in reality, actively promotes legislation furthering the political agenda of its corporate sponsors.
Notably, among its current efforts, ALEC has set out to weaken or repeal state renewable energy standards in the 29 U.S. states that have established them. To do so, the group is pushing "model" legislation called the "Electricity Freedom Act," using disinformation and fear-mongering to depict these states' sensible renewable standards as a tax on consumers when, in fact, renewable energy is proving wildly successful, popular and a boon to local economies across the country.
What's notable in this case is that Microsoft announced its withdrawal of support for ALEC only after a Boston-based socially responsible investment group questioned Microsoft about its ALEC membership given the company's expressed support for renewable energy.
Because ALEC's stances are often unpopular with the general public, including disinformation campaigns to promote voter suppression laws, or to block low-carbon fuel standards, or keep fracking chemicals secret, greater transparency about corporate sponsorship has already helped convince more than 80 companies, including Coca-Cola, General Motors, Bank of America and Proctor & Gamble to back away from supporting the organization. Nonetheless, ALEC continues to count among its dues-paying corporate members many prominent companies, including top fossil-fuel companies such as ExxonMobil, Peabody Energy, and Koch Industries, as well as tech giants Google, Yahoo and Facebook.
Choking the disinformation industry supply chain
It is also worth noting that the power of transparency can work not only on major corporate funders, but also throughout the disinformation supply chain.
This fact was on display last month in a strange incident involving Edelman, the world's largest public relations firm — with clients including some of the world's most polluting companies and numerous front groups including ALEC. PR firms like Edelman play an important and under-appreciated role in enabling the dissemination of disinformation to the public.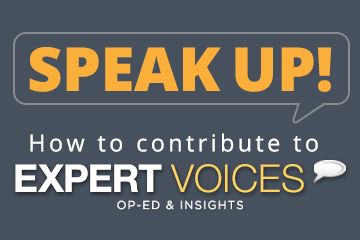 In the incident, Edelman was embarrassed into pledging it would no longer work with clients that denied the reality of climate science after the firm flubbed its response to a survey of PR firms conducted by a group called the Climate Investigations Center, a collaboration between former Greenpeace Research Director Kert Davies and the Guardian newspaper in London. PR firms were asked about their work with climate denial groups and most pledged to avoid such clients. Edelman, however, accidentally copied to Davies an internal email suggesting that the firm's best strategy would be to not respond, following up that embarrassment with the noncommittal response that Edelman "takes on clients on a case-by-case basis."
By the time the incident was over, Mark Hass, the head of Edelman U.S. had stepped down and the firm's principal, Richard Edelman, had penned an impassioned pledge about the firm's support for climate science.
To date, the firm has still not announced whether it will continue to work for ALEC or other third-party groups disseminating climate disinformation. But Edelman's public statement is certainly a welcome development and a yardstick by which the firm's future conduct can be measured.
All of which brings me back to the power of that one-million-strong show of support for SEC rules that increase transparency in corporate political spending.
Transparency alone might not solve the problem of outsized corporate influence, but it's an indispensable first step because disinformation thrives — and, at least to some extent, depends — upon secrecy. And when it comes to secrecy, as U.S. Supreme Court Justice Louis Brandeis famously put it, "Sunshine is the best disinfectant."
Shulman's most recent op-ed was "Ohio Fire Disaster Spotlights Need for Fracking Info" This op-ed, and Shulman's other Got Science? Columns, can be found on the UCS website. Follow all of the Expert Voices issues and debates — and become part of the discussion — on Facebook, Twitter and Google+. The views expressed are those of the author and do not necessarily reflect the views of the publisher. This version of the article was originally published on Live Science.
Stay up to date on the latest science news by signing up for our Essentials newsletter.