As Sharks Disappear, So Could Shark Week​ (Op-Ed)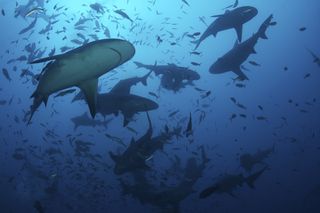 (Image credit: © Keith Ellenbogen)
Caleb McClennen, executive director for the Wildlife Conservation Society's Global Marine Program, contributed this article to Live Science's Expert Voices: Op-Ed & Insights.
As Discovery Channel's Shark Week lineup unspools this week, there is no question that viewers will be treated once again to an eye-popping exploration of some of our planet's most magnificent marine animals. This year, I'm pleased to see that, beyond the usual sharks-as-monsters themes, the week includes the birth of shark pups (whose long gestation shares much in common with humans') and natural phenomena like bioluminescence. However, in the coming years I hope the network will build upon such stories to look at some of the conservation challenges facing these extraordinary — and extraordinarily threatened — species.
Sharks, rays and chimeras belong to a diverse group of more than 1,000 cartilaginous fishes. Many are being overfished today, in some instances to the point of extinction.
The global demand for shark and ray fins for shark-fin soup — and additional demand for sharks, skates and rays for meat, cartilage and other products — is driving targeted fishing for those species across the globe, and many other "non-target" fisheries are taking the animals as bycatch. The mortality is excessive, and unchecked for most species, and it's severely depleting populations. [Vulnerable Dusky Sharks Decimated by Fishing (Op-Ed)]
According to the Red List of Threatened Species, maintained by the International Union for Conservation of Nature (IUCN), a quarter of the world's cartilaginous fishes are threatened with extinction. These include hammerhead sharks, angel sharks, sawfishes, guitarfishes, stingrays, manta rays, devil rays and wedgefishes. Guitarfishes, for instance, are highly valued for the shark-fin trade, while manta and devil rays are targeted for their gill plates, which, like shark fins, are traded primarily for sale in Chinese markets.
There have been some major improvements in shark and ray conservation over the past two decades, thanks to the hard efforts of governments, nongovernmental organizations and other groups. However, much more must be done — and done urgently — to reduce fishing pressure on those species.
The conservation community celebrated a major achievement in March 2013 with the agreement by the Convention on International Trade in Endangered Species of Wild Fauna and Flora (CITES) to control trade in five species of sharks and manta rays.
Still, major new investments in institutional, technical, administrative and enforcement capacity are needed to ensure that these new rules are fully implemented, that fisheries adhere to them and that the changes effectively reduce fishing mortality through science-based limits on both direct and indirect catches. Equally important is the need for similar investments and interventions to be applied to all shark and ray species that are exploited and at risk of overfishing.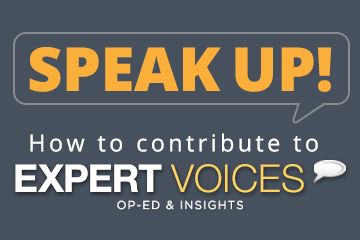 Here in the United States, where major advancements have been made in shark and ray fisheries management, there is still much work to be done in all such fisheries. And while the United States has been a leader in the battle to end shark finning and the creation of sustainably managed shark fisheries — particularly through effective shark conservation efforts from the U.S. National Oceanic and Atmospheric Administration (NOAA) and the National Marine Fisheries Service — it is time for the U.S. government to lead on effective skate and ray fishery management and conservation measures as well.
The loss of sharks and rays to overfishing is a virtually ubiquitous problem across the globe. Reversing this loss requires a coordinated international effort. The Wildlife Conservation Society has made an institutional commitment to reverse the decline of sharks, rays and their relatives over the next 10 years through species protections, improved science-based fisheries management, more effective trade controls and demand reduction.
A key to success will be strong collaboration among partners — the actions of researchers, conservation organizations, donors, corporations and an increasingly knowledgeable public are critical to saving these magnificent animals.
Like charismatic terrestrial species such as elephants and gorillas , sharks, rays and other cartilaginous fishes inspire people and connect us to nature. Their loss touches the core of the challenges we face in conserving wildlife and wild places as we increase our footprint on the planet. As Shark Week draws our attention to these increasingly threatened species, we must recommit ourselves to safeguarding the future of sharks, rays and other marine life.
Follow all of the Expert Voices issues and debates — and become part of the discussion — on Facebook, Twitter and Google +. The views expressed are those of the author and do not necessarily reflect the views of the publisher. This version of the article was originally published on Live Science.
Stay up to date on the latest science news by signing up for our Essentials newsletter.