Bumble Inn: New England Gets New 'Hotel' for Pollinators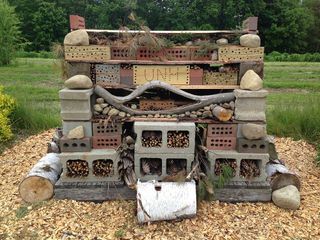 (Image credit: Sandra Rehan/NHAES)
An unusual hotel in New England is generating a lot of buzz in scientific circles.
The newly constructed "bee hotel" at the University of New Hampshire's Woodman Farm isn't much to look at — with its cinder block floors and pine cone-littered suites — but for the region's pollinators, it's as appealing as any five-star resort.
The bee hotel is at the center of the first-ever comprehensive study of New England's bee population. The study, led by researchers at the University of New Hampshire's New Hampshire Agricultural Experiment Station (NHAES), aims to assess the condition of the region's estimated 250 species of bees. [No Creepy Crawlies Here: Gallery of the Cutest Bugs]
"The study will establish the first complete diversity assessment of native bees in the region and also provide a better understanding of pollinator diversity and ecology," Sandra Rehan, lead NHAES researcher and assistant professor of biological sciences at the University of New Hampshire's College of Life Sciences and Agriculture (COLSA), said in a statement.
The study, called "Sustainable Solutions to Problems Affecting Bee Health," was launched to coincide with National Pollinator Week (June 16-22), an annual event sanctioned by the U.S. Secretary of Agriculture that highlights the urgent issue of declining pollinator populations in the United States.
"Basic data on species diversity and habitat preferences will be fundamental to future studies to ameliorate declining bee populations and to target species at risk," Rehan said.
In addition to helping protect native bees in New England, Rehan said the project is designed to raise awareness about how humans are affecting pollinator populations in the region, as well as across other areas of the country.
Bees, which play a critical role in the health of food crops and natural ecosystems, have experienced rapid declines in population and diversity over the past several years, research from NHAES shows. And humans deserve at least part of the blame for this decline. Loss of habitat and agricultural environments, as well as the widespread use of pesticides and chemicals in farming, are believed to be contributing to the current bee crisis throughout the United States.
The value of pollination to agriculture is estimated at more than $200 billion each year worldwide, said Rehan, who oversees the University of New Hampshire's Bee Lab. This makes the university's research into the subject even more pressing, and has led to the launch of a longer-term project to monitor the biodiversity of bees in New Hampshire. The bee hotel at Woodman Farm represents one part of this project, with other monitoring sites at NHAES facilities also contributing much-needed data.
"By documenting what species are abundant, common and rare to the area, we can track species habitat and floral preferences," Rehan said. "By further developing long-term monitoring, we can identify species at risk and changes in bee communities."
The researchers plan to use genomic screening on the winged guests of the bee hotel to identify which species suffer low genetic variability. This trait, the researchers explained, may indicate certain genetic issues that can lead to the decline or even extinction of a species.
John Wraith, NHAES director and dean of the College of Life Sciences and Agriculture, expressed enthusiasm for the bee hotel project and its related studies, noting the impact that pollinators have in New Hampshire and its neighboring regions.
"These are critically important, time-sensitive issues that face our state and regional producers, gardeners, residents and visitors," Wraith said in a statement. "We're excited to support this work within our engaged research portfolio."
Rehan is equally excited about the studies, and hopes that continued research and education can help reverse the trend in declining bee populations in New England and other regions.
"By educating New Hampshire citizens, farmers and policymakers about native bees and habitat preferences, we can encourage the regional and national authorities to create and maintain native bee habitats," Rehan said. "Bee boxes, wildflowers and unmowed pastures are but a few ways to improve healthy pollinator communities."
Follow Elizabeth Palermo on Twitter @techEpalermo, Facebook or Google+. Follow Live Science @livescience. We're also on Facebook & Google+. Original article on Live Science.
Stay up to date on the latest science news by signing up for our Essentials newsletter.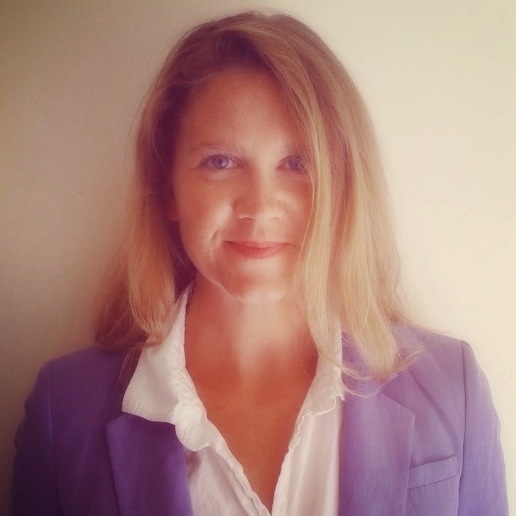 Elizabeth is a former Live Science associate editor and current director of audience development at the Chamber of Commerce. She graduated with a bachelor of arts degree from George Washington University. Elizabeth has traveled throughout the Americas, studying political systems and indigenous cultures and teaching English to students of all ages.