Pascaline Clerc, is senior director of Policy and Advocacy for Animal Research Issues for The Humane Society of the United States. She contributed this article to Live Science's Expert Voices: Op-Ed & Insights.
As a cellular biologist who spent 12 years in a lab working with animal models, but also adapting and improving in-vitro methods to study traumatic injury while reducing our dependence and reliance on animals in research, I can say with assurance that animal testing is not the "gold-standard" — nor should it be. Slowly but surely, the cosmetics industry, legislators, regulators and scientists worldwide are recognizing that society needs to move away from animal testing and look to better science. 
The Be Cruelty-Free USA campaign, led by The Humane Society of the United States (HSUS) and Humane Society Legislative Fund (HSLF), are initiating efforts to make legislative and regulatory progress to end the use of animals in cosmetics testing. We are thrilled to see more than 130 cosmetics industry companies and stakeholders sending  a strong message to the U.S. Congress by endorsing the Humane Cosmetics Act, H.R.4148,  a measure recently introduced by Rep. Jim Moran, D-Va. [Ending China's Requirement for Animal Testing of Cosmetics (Op-Ed )]
This act would prohibit cosmetics animal testing in the United States, provide American companies one year to comply with the new law and prohibit the importation of animal-tested cosmetics three years after enactment. Passing this legislation would align the United States with the global momentum already shifting away from animal testing. It would also provide a critical incentive for the innovation of advanced, human-relevant alternative testing methods leading to safer chemicals, including ingredients for cosmetics. 
Companies that shun animal testing would experience great economic advantages. First, alternative testing methods are cheaper, and can boost the global economy. According to a recent BCC Research report "In Vitro Toxicity Testing: Technologies and Global Markets," the global market for these innovative techniques will reach $9.7 billion by 2017. 
Also, there is a growing public demand for cruelty-free products — there are more than 500 cruelty-free cosmetic companies already present in North America. The European Union closed its doors to animal-tested products, and others are following. To retain access to those markets, American companies will have to use alternatives.
By using the thousands of ingredients that already have a history of safe use, as well as accessing advanced technologies based on human biology to assess safety, cosmetics manufacturers can formulate new products free from animal testing.
There is no longer any need to harm animals with toxicity tests, many of which were developed nearly 100 years ago, such as the Draize test, developed in 1944. In the Draize test, substances are poured into the eyes or smeared onto the shaved skin of restrained rabbits. The rabbits are then observed for up to two weeks to be subjectively scored for irritation and corrosion. Another test involves force-feeding rats, or subjecting them to skin exposure or inhalation to evaluate how much of a substance will sicken or kill them.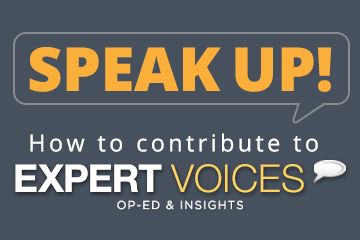 The future of toxicity testing relies on our understanding of human biology, advanced computing ability and the engineering acquired during the past 20 years. This knowledge allows for the development of more complex artificial tissues that react like living human tissues and organs, and the implementation of predictive testing strategies using computer modeling. Several of the short-term tests, including skin irritation, can now be done using artificial human tissues models such as those from EpiSkinTM, EpiDermTM , SkinEthicTM or LabCyte. Non-animal methods, such as the Direct Peptide Reactivity Assay (DPRA), originally developed by Proctor & Gamble, and KeratinoSense TM, are also available to measure the potential for a substance to cause skin allergy. These approaches promise to be more efficient and effective at predicting toxicity, and provide an increased assurance of safety. 
A poll conducted by Lake Research, commissioned by The HSUS and HSLF, found three in four voters would feel safer, or as safe, if non-animal methods were used to test the safety of a cosmetic instead of animal testing. Furthermore, 73 percent of American voters favor federal legislation that would begin to phase out, and eventually end, animal testing for cosmetic products and ingredients. 
It's time for U.S. legislators to take action. 
Author's Note: You can contact your representatives via the HSUS website to ask your legislators to co-sponsor the Humane Cosmetics Act.
Follow all of the Expert Voices issues and debates — and become part of the discussion — on Facebook, Twitter and Google +. The views expressed are those of the author and do not necessarily reflect the views of the publisher.  This version of the article was originally published on Live Science.