Cancer Screenings: Too Many Mammograms, Too Few Colonoscopies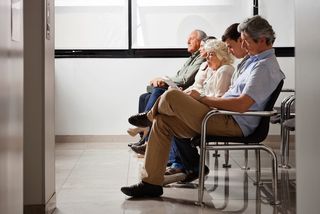 (Image credit: <a href='http://www.shutterstock.com/pic.mhtml?id=123325801&src=id'>via Shutterstock</a> )
There seems to be a mismatch between the cancer screening tests that people actually undergo and what experts recommend, doctors say. Mammograms for breast cancer screening are overused, because some women are not aware of the newest guidelines, whereas a lower than expected percentage of people undergo colonoscopy as recommended.
Two studies presented last weekend at the meeting of the American Society for Clinical Oncology in Chicago highlighted the contrasts between these two cancer screening tests.
In one study, the researchers surveyed about 630 women in their 40s, who mostly live in rural parts of the United States, and found that the majority (67 percent) had a breast cancer screening mammogram within the past year.
Less than 1 percent of the surveyed women knew of the latest U.S. Preventive Services Task Force (USPSTF) guidelines, which do not recommend mammograms for women under age 50 (except for the small percentage of women who are at high risk for breast cancer).
In contrast, another study of African-Americans ages 50 to 75, showed that although following up with patients and providing them with reminders improved the rates of getting colonoscopy or stool tests, still only 38 percent of the study participants actually got screened. But all of them should have had such tests, according to the guidelines. The death rate from colorectal cancer is the highest in African Americans, compared with other races. [5 Lifestyle Tips that Lower Your Risk of Colorectal Cancer]
"Colorectal screening is woefully underused," said Electra Paskett, associate director for Population Sciences at Ohio State University Comprehensive Cancer Center.
"The big question is, how we can change this? How can we get these tests to underserved populations who need them?" said Paskett, who wasn't involved with either of the studies.
Not enough colonoscopies, too many mammograms?
Regular screening not only helps find colorectal cancer early, but can also prevent colorectal cancer altogether. This is because doctors can find growths in the colon, called polyps, and remove them before they have the chance to turn into cancer.
It's "just like you kicked cancer in the rear, when you get one of those polyps out," Paskett said.
The USPSTF highly recommends that people be screened for colorectal cancer using stool tests (formally called fecal occult blood testing), or colonoscopy beginning at age 50, and continuing until age 75.
For mammograms however, some confusion may arise from the controversial recommendations, which have changed over time. The USPSTF used to recommend screening for women over age 40, but changed its guidelines in 2009. It now recommends mammograms every two years for women ages 50 to 74. Studies showed screening women in their 40s rarely saved lives, and resulted in many false positives.
Other entities, including the American Cancer Society, still recommend yearly screening for women in their 40s.
In the new study, more than 70 percent of women said they believed they understood current guidelines, and about 58 percent said they believed that yearly mammograms are recommended for women under 50 years old. Only 15 percent of women were aware that expert recommendations vary.
"The majority of younger, insured women in rural America are not aware of USPSTF guidelines, and continue to undergo screening mammography," the study researchers said.
How much screening is needed?
Both studies looked at specific populations of people, and so may not directly apply to the general population; further research is needed to determine this, the experts here said. However, the findings do largely reflect what doctors see with patients in their practices, experts said.
"We know there are disparities in incidence, mortality and stage in underserved populations who could benefit from the use of colonoscopy or any type of colorectal cancer screening," Paskett said. "Contrast that to breast cancer screening, specifically mammography, where there are guideline changes that indicate according to those guidelines that mammography is being overused."
Physicians, insurance companies and the media may share responsibility for getting the word out about the most-recent cancer-screening guidelines, Paskett said.
"We need to shift resources," she said "And change the norm, so that there's a positive view on the colonoscopy, comparable to what we have for mammography."
Email Bahar Gholipour. Follow us @LiveScience, Facebook & Google+. Original article on Live Science.
Stay up to date on the latest science news by signing up for our Essentials newsletter.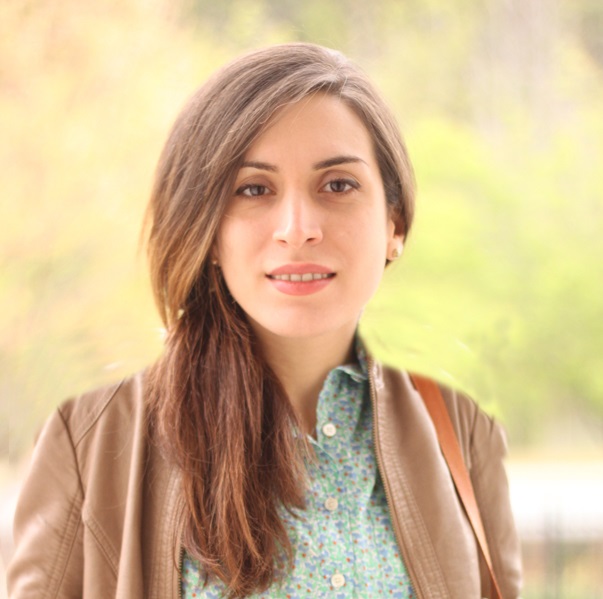 Bahar Gholipour is a staff reporter for Live Science covering neuroscience, odd medical cases and all things health. She holds a Master of Science degree in neuroscience from the École Normale Supérieure (ENS) in Paris, and has done graduate-level work in science journalism at the State University of New York at Stony Brook. She has worked as a research assistant at the Laboratoire de Neurosciences Cognitives at ENS.