Keya Chatterjee is the World Wildlife Fund (WWF) director of Renewable Energy and Footprint Outreach. This article was adapted from one that appeared on the WWF Climate Blog. Chatterjee contributed this article to Live Science's Expert Voices: Op-Ed & Insights.
Every four minutes, another American home or business goes solar.
U.S. President Barack Obama mentioned this statistic in his 2014 State of the Union Address, and that rate has ramped up due to reasons that may have nothing to do with addressing climate change.
While I'd like to imagine that solar panels will continue to spread like wildfire thanks to an individual feeling of responsibility to the planet, I'm not quite so naïve. There are a few reasons why I think solar is and will continue on such a hot streak. They are the same reasons Americans do anything en masse — solar is simple, cheap and cool.
Solar is on sale
The price of solar panels has dropped 80 percent since 2008. In fact, most homeowners choosing solar are middle-income families looking for ways to help keep household costs down. Lease options now let homeowners go solar with zero up-front costs and savings on their energy bill every month thereafter.
Solar is easy
Installing solar is about as complex as installing a digital satellite dish. It doesn't have to be a major life event; with leasing options it doesn't even have to be an investment. And now major cities like Chicago have enacted Solar Express programs to cut red-tape and make it even easier. A permit for a simple residential solar project can be granted in as little as one day.
Solar homes sell for more
A 2011 study from the U.S. Department of Energy (DOE)'s Lawrence Berkeley National Laboratory looked at home sale-prices for almost 2,000 solar homes in California, as compared to a set of 70,000 non-solar homes. Solar homes were the clear winners, with an average sales premium of $17,000 for an average-sized system (of 3 kilowatts).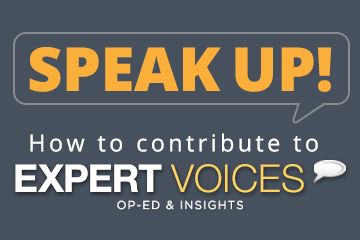 A follow-up study released in December 2013 further showed that price premiums for solar are substantially larger than would be estimated by an appraiser based on either the income approach (based on the value of the energy the panels produce in their lifetime) or the replacement-cost approach (based on how much it would cost to replace the panels). The authors conclude that there may be a "green cache" worth real money and that some buyers are willing to pay for homes with solar simply because they appreciate avoiding the transaction costs associated with choosing and installing solar panels themselves. [Energy Efficiency Making Good on its Promise (Op-Ed )]
Solar homes sell faster
The question of 'days on market' is somewhat less-studied, but the studies that exist show solar homes sell faster than the equivalent non-solar home. A 2006 study from DOE's National Renewable Energy Laboratory looked at sales in a development of new homes with solar. The 257 homes that had solar, built by Shea Homes, sold within a year, two years faster than expected. A group of Clarum Homes houses with solar sold in 23 months, as compared to 28 months for non-solar homes.
Solar is popular
With a solar installation occurring every four minutes, it's likely that someone you know has solar panels or will install them soon. In fact, if you live in Chicago, you might start seeing solar installations everywhere: the city of Chicago recently launched the Solar Chicago program to help homeowners install solar with a group discount.
This article was adapted from "Every Four Minutes, Another American Home or Business Goes Solar" on the WWF Climate Blog. Follow all of the Expert Voices issues and debates — and become part of the discussion — on Facebook, Twitter and Google +. The views expressed are those of the author and do not necessarily reflect the views of the publisher. This version of the article was originally published on Live Science.