Student Arrests Push Universities to Shed Fossil-Fuel Investments (Op-Ed)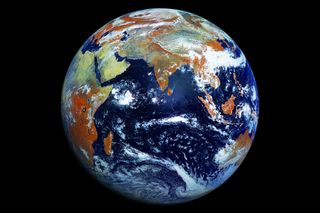 (Image credit: NTsOMZ)
Robert Friedman is the Youth Engagement Coordinator for NRDC in New York City. This Op-Ed was adapted from one on the NRDC blog Switchboard. Friedman contributed this article to Live Science's Expert Voices: Op-Ed & Insights.
Of late, it seems as though a new report is coming out every day detailing how people are in serious trouble due to climate change. As scientists warn of impacts ranging from rising sea levels to human-health risks like disease, world leaders like Archbishop Desmond Tutu are calling for "anti-apartheid-style" actions to reinstate the delicate balance of the planet.
For several years, college and university students across the country have been at the vanguard of such a movement, focused on divesting from the fossil fuel industry. The divestment movement has become the "fastest growing corporate campaign of its kind in history," according to Archbishop Tutu, and it's already paying dividends in terms of increasing awareness around responsible investment in a climate-stressed world.
In recent weeks, calls for fossil fuel divestment have escalated, with arrests at both Harvard and Northwestern University. Students are demanding their schools divest immediately from an industry that continues to develop and burn fossil fuels while simultaneously acknowledging how dangerous such behavior is for the planet.
This escalation around investor responsibility could not be more timely. Despite widespread consensus that climate change is happening and being made worse by humans, fossil fuel companies continue to profit from recklessly emitting greenhouse gases.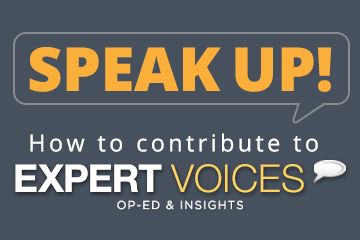 University presidents have claimed again and again at Harvard, Bates University and elsewhere that fossil fuel divestment would be quite difficult, or even impossible. Perhaps they made similar claims about divesting from apartheid South Africa, but many of them took a stand. It's time for them to do so again. Fossil fuel divestment is about to get a lot easier, especially for many of those institutions that have said that fossil fuel divestment is not in their interest.
Recently, NRDC announced a historic partnership with two major financial institutions, BlackRock and FTSE Group, to create the first equity global index tool that will exclude companies linked to exploration, ownership or extraction of carbon-based fossil fuel reserves.
The new investment tool will allow investors who claim to be socially conscious — including foundations, universities and certain pension groups — to align their investments with their missions.
So what does this mean for the divestment campaign being run at your alma mater? Previously, there was no mainstream investment index that was built for large-scale investments that was also low-cost, transparent and well-diversified. This tool is just that, and through partnerships with mainstream financial institutions, we are sending a powerful message to Wall Street that there is market demand for a future free of fossil fuels.
So as an alum or a current student, the ball is in your court. Your alma mater now has a tool to divest from the fossil fuel industry. Will they choose to continue to invest in the fossil fuel companies, or will they choose join the growing number of institutions that have committed to building a more just, more sustainable future?
As someone who has worked on climate-justice campaigns for nearly a decade, it's gratifying to see my generation leading the charge for demanding meaningful and necessary climate action. Climate change is an issue of intergenerational justice; it will impact my generation — and the ones that follow — even more significantly than any other living generation. It's also an issue that touches all of humanity — especially those with fewer means to deal with the harsh realities of the more extreme storms, droughts and health threats that scientists predict. Yet, politics and big moneyed interests have stifled meaningful action. The divestment movement has already begun to change that.
As Archbishop Tutu wrote recently: "It makes no sense to invest in companies that undermine our future. To serve as custodians of creation is not an empty title; it requires that we act, and with all the urgency this dire situation demands."
Young people are acting. We should all follow their lead and demand that our alma maters and other institutions we are associated with put their funds into investments that will protect our future, not destroy it.
This Op-Ed was adapted from "Tell Your Alma Mater, Fossil Fuel Divestment Just Went Mainstream," on the NRDC blog Switchboard. Follow all of the Expert Voices issues and debates — and become part of the discussion — on Facebook, Twitter and Google +. The views expressed are those of the author and do not necessarily reflect the views of the publisher. This version of the article was originally published on Live Science.
Stay up to date on the latest science news by signing up for our Essentials newsletter.