How the U.S. Military Fosters Future Research Leaders (Op-Ed)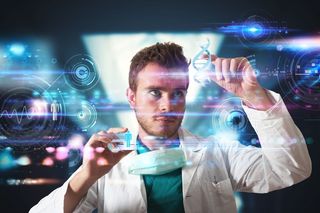 (Image credit: <a href="http://www.shutterstock.com/gallery-172762p1.html">alphaspirit</a> | <a href="http://www.shutterstock.com/gallery-172762p1.html">Shutterstock</a> )
Jeffrey Singleton is director for Basic Research and Educational Outreach in the Office of the Assistant Secretary of the Army (Acquisition, Logistics and Technology) and Andrea Worthen-Simmons is Army Educational Outreach Program director on behalf of the Office of the Deputy Secretary of the Army for Research and Technology. The authors contributed this article to Live Science's Expert Voices: Op-Ed & Insights.
Springtime in Washington, D.C. is always energizing, but among the cherry blossoms and pleasant weather, last month brought another reason to feel hopeful about the future. More than 200 of America's brightest high school science and technology students came to our nation's capital to present cutting-edge research results at the 52nd National Junior Science and Humanities Symposium.
Before a panel of U.S. Department of Defense (DoD) judges, the students presented their research into unanswered questions in emerging science and technology fields, networked with DoD scientists and engineers and explored the 2014 USA Science and Engineering Festival that was taking place throughout the city. But as importantly, the contestants competed for up to $12,000 in undergraduate tuition scholarships.
The students were winners from forty-eight regional symposia across the country. Their research ranged from creating new eye-tracking technologies that could some day give pilots and other service members an edge in battle to using complex algorithms to create personalized medical treatments.
Giving those young people an opportunity to demonstrate their passion and commitment to the pursuit of scientific knowledge and technical advancement on a national stage is a key reason the U.S. Army, Navy and Air Force co-sponsor the symposium.
The symposium is an important part of DoD's commitment to the advancement of science, technology, engineering or mathematics (STEM) education and literacy. Educational outreach programs like this help ensure that the department has enduring access to a highly competent technical workforce essential to delivering innovative solutions for the nation's current and future defense challenges. Just as importantly, these experiences prepare young people on the "soft skills" needed to succeed in STEM careers, such as effective communication, networking and working with a team of collaborators.
New skills for a new military
The Army alone employs more than 800,000 military and civilian personnel, 96,000 of whom occupy science, technology, engineering or mathematics positions, according to Defense Manpower Data Center classifications. Of that 96,000, more than 16,000 are world-class scientists and engineers within the Army's 16 laboratories and research centers. These scientists and engineers develop leading-edge technologies and advanced capabilities that give our soldiers, the Army's greatest asset, the decisive advantage in the face of adversaries and keep U.S. personnel safe from harm.
Science and technology occupations make up 21 percent of the nation's workforce — when including careers that do not require a bachelor's degree — and that percentage is increasing steadily, according to Georgetown University's Center on Education and the Workforce. The Army and the nation have a growing need for highly qualified, technicians and skilled workers in advanced manufacturing, logistics, management and other technology-driven fields.
But the need for literacy in those fields — the ability to understand and apply concepts from science, technology, engineering and mathematics in order to solve complex problems — goes well beyond the traditional STEM occupations of scientist, engineer and mathematician. The U.S. Department of Labor predicts that in the next decade, 80 percent of jobs will require such skills, yet only 16 percent of college students pursuing bachelor's degrees will be specializing in those fields.
Emerging mission requirements further complicate the challenges for the DoD STEM workforce. Multidimensional and cross-disciplinary competencies in those fields are essential to supply technical talent in our research centers for emerging fields as well as to provide STEM-literate talent for the research and analysis work that the Army does continually across every field. In other words, the Army must prepare human capital for jobs that don't yet exist, using technologies that haven't yet been invented. The sustained success of that infrastructure depends on the STEM-literate community to support innovation, further adding to the demand for such talent and accentuating the recruitment challenge.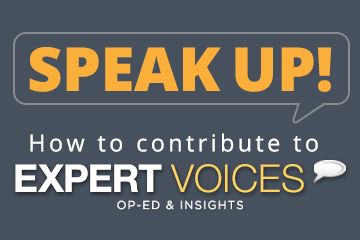 Nurturing talent
The growing demand for STEM competencies, the global competitiveness for that talent and the unbalanced makeup of those related fields have led to President Barack Obama's call for an all-hands-on-deck approach to the challenge. Developing a highly competent workforce requires partnerships among government, industry and academia. The Army makes a unique and valuable contribution to the national challenge by providing access to its world-class technical professionals and research centers for students and teachers.
The Army Educational Outreach Program provides a coordinated portfolio of STEM programs across its science and technology commands, as well as access to government, university and industry partners. It offers students and teachers a collaborative, cohesive array of programs that effectively engage, inspire and attract the next generation of STEM talent from kindergarten through college, thereby exposing students to those careers in DoD.
Using the Army science and technology workforce as mentors (either directly or through a near-peer mentor model), as well as our laboratories and research assets, the Army strives to build a diverse, well prepared, STEM-literate talent pool to supply current and emerging workforce needs. This strategy allows the Army to capture measures of success, identify program gaps, leverage resources and maintain a sustainable talent infrastructure for the future.
Follow all of the Expert Voices issues and debates — and become part of the discussion — on Facebook, Twitter and Google +. The views expressed are those of the author and do not necessarily reflect the views of the publisher. This version of the article was originally published on Live Science.
Stay up to date on the latest science news by signing up for our Essentials newsletter.