'Rock Snot' Gets Slimy Boost from Global Warming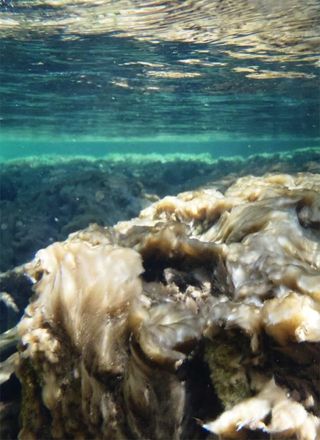 (Image credit: Carole-Anne Gillis.)
A type of freshwater algae, known as "rock snot," that infiltrates river bottoms and clumps on rocks is not an invasive species introduced into waterways by humans, a new study finds. The organism has actually been native to much of the world for thousands of years.
Over the past decade, rock snot has been found in rivers in the United States, Canada, Europe and New Zealand. New research suggests this type of algae — called Didymosphenia geminate, or didymo — is a native species, but the environmental conditions that trigger its visible growth in rivers were previously rare or absent. Now, global warming and other human-caused climate changes could be making rock snot more common in waterways, the scientists said.
The impact of rock snot on fish is not well understood yet, but individuals in the fishing community still have cause for concern, said study lead author Brad Taylor, an assistant professor in the department of biological sciences at Dartmouth College in Hanover, New Hampshire. [Gross! See More Photos of "Rock Snot"]
"We do know that didymo shifts the invertebrate community from large-bodied species to smaller species," Taylor told Live Science in an email. "Didymo also increases the abundance of a tubificid worm that is a host for a fish disease called whirling disease."
Scientist had thought that rock snot was a new genetic strain of algae introduced by humans, but an expanding body of research suggests otherwise.
"Correctly identifying an invasive species as either native or non-native is important for developing sound policy, management and scientific research programs, because effective responses depend on knowing whether the species' dominance is caused by ecological or evolutionary novelty, changes in environmental conditions that facilitate it or both," Taylor said. "The weight of evidence suggests didymo is native to nearly all areas where blooms are occurring."
Typically, algae growth is stimulated by excessive amounts of phosphorus and other nutrients in water. Didymo blooms, on the other hand, occur in waterways with low levels of phosphorus, Taylor said.
Pollution and other human-induced environmental changes are depleting phosphorus levels in some rivers, which could be causing more outbreaks of rock snot in pristine rivers around the world, the researchers said. To address this pesky problem, policies should target the root causes of the environmental changes that trigger rock snot blooms, they added.
"Nothing can be done to eradicate this microorganism," Taylor said. "It has been here, and is here to stay."
Follow Denise Chow on Twitter @denisechow. Follow Live Science @livescience, Facebook & Google+. Original article on Live Science.
Stay up to date on the latest science news by signing up for our Essentials newsletter.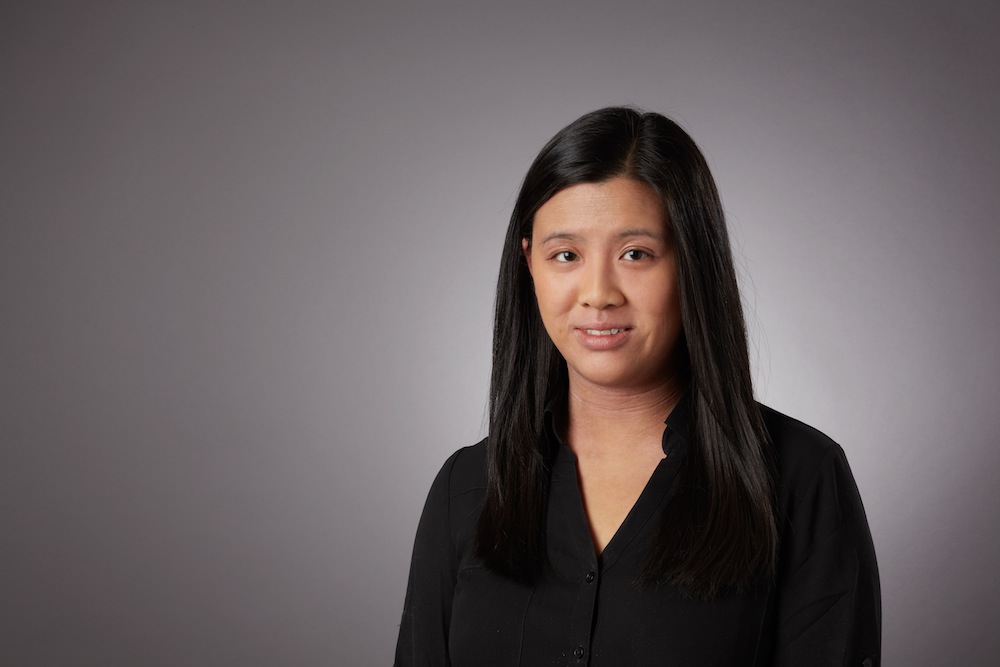 Denise Chow was the assistant managing editor at Live Science before moving to NBC News as a science reporter, where she focuses on general science and climate change. Before joining the Live Science team in 2013, she spent two years as a staff writer for Space.com, writing about rocket launches and covering NASA's final three space shuttle missions. A Canadian transplant, Denise has a bachelor's degree from the University of Toronto, and a master's degree in journalism from New York University.