Emily Davis is an attorney for the Clean Air Project at the Natural Resources Defense Council (NRDC). This Op-Ed was adapted from one that appeared on the NRDC blog Switchboard. Davis contributed this article to Live Science's Expert Voices: Op-Ed & Insights.
Air pollution problems worldwide are even worse than previously thought. Updated science in a recent report from the World Health Organization (WHO) estimates that 7 million people died as a result of air pollution in 2012, the most recent year for which there is data.
An earlier analysis by more than 400 experts worldwide examined health data from 2010 and concluded that outdoor air pollution contributed to "[more than] 3.2 million premature deaths worldwide" in that year alone. A WHO report examining data from 2008 placed the number of outdoor air pollution-related deaths that year at approximately 1.3 million.
So why are those numbers increasing? One reason is air-pollution science continues to improve. The 2014 reportnotes that its new estimates are based not only on more knowledge about air pollution-related diseases, but also on better tools with which to study our exposure to air pollution.
For example, the data now "reveal[s] a stronger link between both indoor and outdoor air pollution exposure and cardiovascular diseases, . . . , as well as between air pollution and cancer." The data also confirms that air pollution contributes to respiratory diseases like respiratory infections and chronic obstructive pulmonary diseases.
The data are clear — according to the 2014 WHO report, "air pollution is now the world's largest single environmental health risk," killing millions of people every year. [Air Pollution Linked to 1 in 8 Deaths Worldwide]
This scientific consensus stands as a resounding rebuke to Republicans in the U.S. Congress. They have attempted to question the causal link between air pollution and mortality in the face of overwhelming evidence to the contrary. The Clean Air Act requires that the U.S. Environmental Protection Agency (EPA) base national air-quality standards on health and scientific factors alone when determining what amounts of air pollution are harmful for humans to breathe. Congressional Republicans have tried to undermine the science behind these standards in an attempt to undermine the standards themselves. The WHO's report makes those attempts all the more outrageous.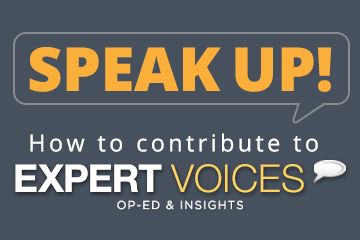 Among those attempts, Representative Lamar Smith (R-TX), chairman of the House Science, Space and Technology committee, claims the science supporting EPA's National Ambient Air Quality Standards (NAAQS) is somehow "secret science." In reality, scientists used confidential patient data to conduct important medical research on the health impacts of air pollution. Chairman Smith also claimsthat the science on air pollution has not been adequately reviewed. This too is incorrect — the studies underlying EPA's standards have been extensively reviewed by independent authorities.
EPA's analyses, just like the WHO's, show that the more people learn about air pollution, the more we learn just how dangerous it is to our health. No amount of hearings, subpoenas, or ad hominem attacks can change that.
With the 2014 WHO report, the international scientific community has now concluded that "[t]he risks from air pollution are now far greater than previously thought or understood" — 1 in 8 deaths worldwide are the result of air pollution exposure."
Americans can do much more nationally, and internationally, to clean up this deadly pollution and reduce millions of deaths each year. And EPA is working to do just that. Right now, EPA is in the process of updating standards for smog pollution that have the potential to save thousands of lives annually.
Protecting the health of our families should not be a partisan issue, but so far opposition to EPA's sensible rule have come from only one side of the aisle. It's time for Congressional Republicans to stop ignoring the science and work with EPA to protect our health from the dangers of air pollution — millions of people stand to benefit if they do.
This Op-Ed was adapted from "New Report: 7 Million People Died from Air Pollution in 2012" on the NRDC blog Switchboard. The views expressed are those of the author and do not necessarily reflect the views of the publisher. This version of the article was originally published on Live Science.