Victoria Hutter, assistant director of public affairs at the U.S. National Endowment for the Arts (NEA), contributed this article to Live Science's Expert Voices: Op-Ed & Insights.
In 2013, the NEA awarded an Art Works grant to Media Alliance in Troy, N.Y., to support BioArt in the Industrial Wasteland, a series of artist residencies that sought to create do-it-yourself solutions to ecological challenges.
One of the visiting artists was Natalie Jeremijenko. A native of Australia with an international résumé, Jeremijenko is an artist, engineer and inventor with a specialty in environmental and urban issues. She was among Technology Review's Top 100 Young Innovators in 1999, and in 2011, Fast Company named her one of the most influential women in technology.
In a 2009 TED talk, Jeremijenko gave a 20-minute presentation about her work that rocketed from biology, chemistry, design and architecture to environmental science, health, food production and cross-species communication. It is a dizzying but invigorating presentation that convinces you that creative work plays a critical role in addressing the environmental challenges of the 21st century.
Jeremijenko is currently at New York University (NYU) as an associate professor in visual arts and affiliated faculty in computer science and environmental studies. She also directs the Environmental Health Clinic at NYU and leads environmental/art projects around the world.
We spoke to Jeremijenko on the phone from her home in New York; the following are excerpts from that conversation. [An Artistic Climate Transforms Data into Art (Op-Ed )]
NEA: You were one of the resident artists for Media Alliance's BioArt in the Industrial Wasteland. In that project you organized a "manufactory." As I understand it, these are assembly lines mashed-up with a party to produce goods like flower foods and flower-flavored xCOLAs? But that and other experiences with the same form of community participation led you to another artistic intervention. Tell me more about that.
Natalie Jeremijenko: Yes, when you assemble your own ingredients in the xCOLAs or FLOWERxFLOSS manufactory, you know what is going in because you put it there yourself. This radical transparency really makes sense in food production — in contrast to the celebrated secrecy of other cola recipes. It's much more vivid to squirt in the orange oil, lime oil, lemon oil, cassia oil, nutmeg oil, coriander oil, lavender oil than to read a nutrition label, and it engages your faculties to judge this as good, rather than [have] some advertiser you don't know tell you it is "healthy" or "organic."
In my Postmasters gallery, these manufactories worked well in that they were fun — but [also] frustrating for me because no matter how well I designed the assembly line, with very clear steps, people still screwed it up, spilling, not pressing the pre-measured syringes all the way, labels were put on crookedly, etc. I realized, and I think many of the xworkers did too, that the moral of the story is: Unskilled assembly-line labor is actually skilled. In fact, unskilled labor doesn't exist.
What emerged from the convivial mess of these manufactories was the realization that I needed Oompa Loompas. So I formed this new musical theater company with experimental theater director Kent Watt, who's worked with the Wooster Group, Aaron Landesman, Anne Bogart and Peter Sellars. The company is called CHILDxLABOR. In it, children perform in musical but efficient assembly lines, assembling "good goods" but singing and dancing all the while. They program the robotic arms to drum, developing kola nut imports — and, of course, baffled parents and a perplexed public can buy the goods they've watched being prepared. The kids, through rehearsal, become incredibly knowledgeable about these goods and the economics of hyperlocal production, open accounting, colanomics and global trade, food-service labor and ingredients.
And what's interesting about that, I'm working with two schools here [in New York] and one in Pittsburgh — it's in the culture of making stuff. This work emphasizes that what you make matters. It's not just making it once, it's actually making it well and designing a generative and enjoyable process. This is what the somewhat indigestible genre of musical theater in high school understands: Rehearsal and mastery, not just "hands-on" learning.
NEA: How did you start on your various careers? How did art and science come together for you in such a varied and profound way?
JEREMIJENKO: I made the mistake in the second grade of showing some enthusiasm for math. That meant I was pipelined into science, so I was programming in fourth grade and entering science competitions and I really loved it. Despite this intensive science/math track, I had the niggling sense that I was missing out on something, so I sought out a vitamin supplement in the form of extracurricular art classes. Almost all of my art education was external to formal schooling.
Similarly, while I was doing a neuroscience degree at Griffith University, I took on an abandoned warehouse with an artist-run gallery on the bottom floor, filled with inexpensive art studios and music rehearsal spaces. By establishing my own cultural venue, I was immersed in the cultural production and creative work of my peers — not dissimilar to the intense environment of art school. Formally trained artists aren't taught this explicitly — that we are responsible for defining and building our own professional communities, designing our own productions and even exhibitions and event spaces. We need to make them what we want them to be.
When I was doing doctoral research in neuroscience in Australia, I started a rock music festival, or youth culture festival — pre-Lollapalooza, pre-Big Day Out and the glut of music festivals on now. Called the LIVID festival, this meant a context where art was produced for 30,000 inebriated 20-somethings, and challenged my received ideas about exhibiting contemporary art.
LIVID transitioned me from art in white boxes, aka museums and galleries, to art in the world that engaged with immediate cultural issues, with social and political potency — that is, art transformed from making things to art as making things happen. In the third festival, we claim some credit for mobilizing young voters to oust an extreme-right state government — not by campaigning in any traditional way, but by producing a vivid event that made the political will evident [and] demonstrated the cultural vitality of progressive young adults.
Now the work I do addresses what I call "the crisis of agency." In other words: What to do in the face of so many environmental and political challenges. What do I do as an individual, collective or community? How do we produce a desirable future? Do we have any agency to imagine and redesign our collective relationship to natural systems? Can we make desirable imaginative changes? This is the question we ask ourselves when confronted with a political or environmental challenge: What can I/we do?
NEA: I'm fascinated by your Environmental Health Clinic, which is described on its website as, "You make an appointment, just like you would at a traditional health clinic, to talk about your particular environmental health concerns. What differs is that you walk out with a prescription not for pharmaceuticals but for actions: local data collection and urban interventions directed at understanding and improving your environmental health."
There's also your project OOZ — ZOO spelled backward and without cages — that is described, again from its website, as involving "interfaces to facilitate interaction with natural systems, local environments and particularly with nonhuman urban inhabitants." I was drawn particularly to Amphibious Architecture, which used a small grid of cylindrical, transparent buoys that were set up in the East and Bronx rivers. The color of the buoys changed depending on the oxygen level of the water and they lit up when fish swam under them — providing a low-resolution display of fish presence. In fact, people could text the fish, causing the buoys to blink indicating the text hads been received and then the fish "would text back." One fish text cited in the 2013 New York Times profile about you read, "Hey there! There are 11 of us, and it's pretty nice down here. I mean, Dissolved oxygen is higher than last week."
Tell me more about this project and, specifically with Amphibious Architecture, how the artistic components meld with or highlight or support the science.
JEREMIJENKO: The Environmental Health Clinic and OOZ and all of my projects explore how we can produce the future that we want. The Amphibious Architecture array creates an attraction that critically depends on local environmental phenomena. I'd argue that the major intellectual contribution of 20th-century conceptual art practice is institutional critique. This reaches far beyond the collections of museums in which artists question the absences in this cultural record. All legacy institutions are up for grabs for reimagining. The Environmental Health Clinic is very much an institutional critique of how we've institutionalized health as illness; how we have medicalized and pharmaceuticalized health, and what does an alternative institution look like? OOZ inverts the legacy institution of the ZOO, instead of incarcerating animals, this creates urban habitat and demonstrates the value of Biodiversity .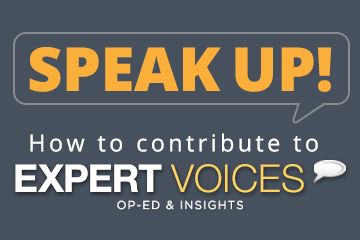 In these frameworks I can do "public experiments" that are legible tovery diverse people. Something like waste-energy processes, which we've delegated to some sub-office in some municipality. Instead, we can explore how and why to create local energy, sequester carbon for some 5,000 years, enrich and augment soil biodiversity, and explore what microgrids might look like — from junk mail! We can do this by making a BIOCHAR CHA, where we produce biochar at a biochar barbeque with a salsa DJ and create a convivial context in which [a] community can discover how little sense it makes to distribute waste.
This is our waste, our problem, and we can do something about it. Within the constraint that whatever I do measurably improves human and environmental health and increases biodiversity, I'd put my work in the school of "anything-goes" in terms of public spectacles and productive engagement — texting fish, wrestling rhinoceros beetles, trees as landlords of co-working spaces; singing mussels, betting rings on snail races…. I also call this organism-driven place-making. As charismatic as non-human organisms may be, the relationship between healthy biodiversity and human health is not obvious to many people. Human and environmental health is the most effective measure of the common good.
Art is accountability to the public — it has to be legible or lovely or spectacular or engaging in some way so that people feel qualified and able to address the very issues we need to address. Otherwise, the overwhelming social and environmental problems make us frozen. It's art making things happen, producing a desirable future, being accountable and radically transparent.
I just think art is the forum that works, the context in which we can experiment and play with possibilities, and actually materially address what works, and for whom and where.
NEA: That fits perfectly with the byline for the National Endowment for the Arts, which is "art works," meaning as works of art, as the way art works on us, and that artists are workers.
JEREMIJENKO: Yes, yes. Art works. That's good.
Jeremijenko holds a B.F.A. in digital information from the Royal Melbourne Institute of Technology, a B.Sc. in neuroscience and biochemistry from Griffith University in Queensland, and a Ph.D. from the University of Queensland in computer science and engineering. She's also completed coursework for two other Ph.D. programs in neuroscience and the history and philosophy of science. Among her cultural credentials are: Co-founder of the LIVID rock festival in Brisbane, inclusion in the 1997 and 2006 Whitney Biennial of American Art and the 2006-7 Cooper Hewitt Smithsonian Design Triennial, and a 2010 retrospective exhibition at the Neuberger Museum in Purchase, N.Y.
The views expressed are those of the author and do not necessarily reflect the views of the publisher. This version of the article was originally published on Live Science.