White House Press Cut Presidents Few Breaks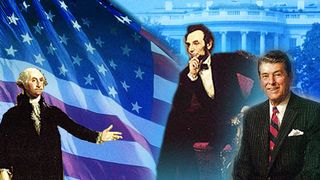 The White House press corps has cut U.S. presidents few breaks for the past 48 years on the topic of the economy during news conferences, but journalists tend to be creampuffs when it comes to foreign affairs, a new study shows.
Statistical analysis of White House transcripts from four randomly selected White House news conferences for every year beginning with the Eisenhower administration and through President Clinton's showed that journalists' questions become more aggressive when the economy turns south, said sociologist Steven E. Clayman of UCLA, who headed up the study.
For every 1 percent increase in the unemployment rate, Clayman and his colleagues found a 16 percent increase in the odds of more hard-hitting questions from reporters. And 1 percent increases in the prime interest rate brought about a 5 percent increase in aggressiveness on all topics--foreign and domestic.
"Nothing makes the watchdog bark more readily than a downturn in the economy," Clayman said.
Oddly, changes in the Dow Jones index and the inflation index had no effect.
The sociologists examined reporters' questions and their shapes for aspects of aggressiveness, including directness, adversarial tones and demands for accountability. For instance, questions that started with "I wonder whether" and "I would like to ask" were scored as less aggressive, while questions starting with "How could you ..." and "Why did you ..." were scored as more aggressive.
The effect of the nation's economy on aggressive questions was found to be independent of the president's ratings. The team also found that reporters dive right in with bold questions at the beginning of a president's term.
"We didn't find any statistical evidence of a honeymoon period," said Clayman's colleague John Heritage, a co-author of the research published in the February issue of the journal American Sociological Review.
And journalists' tendency to become aggressive is more responsive to the state of the nation than a presidents' approval ratings, Heritage said, though second termers face harder questions than first termers.
However, a common perception--that the press corps goes easy on presidents when it comes to defense--was borne out by the study on one level:? Reporters were twice as likely to be aggressive on domestic affairs as they were on military matters and foreign affairs.
The UCLA team said this discrepancy could reflect citizens' current concerns. For the most part, journalists become more aggressive questioners when citizens want them to be, Clayman said.
"At least in the domestic affairs arena," he said, "journalists are being reasonably good watchdogs."
Stay up to date on the latest science news by signing up for our Essentials newsletter.
Robin Lloyd was a senior editor at Space.com and Live Science from 2007 to 2009. She holds a B.A. degree in sociology from Smith College and a Ph.D. and M.A. degree in sociology from the University of California at Santa Barbara. She is currently a freelance science writer based in New York City and a contributing editor at Scientific American, as well as an adjunct professor at New York University's Science, Health and Environmental Reporting Program.