Word Play: Explore Your Inner Etymologist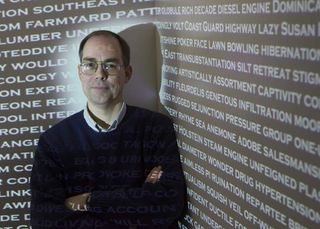 (Image credit: BYU)
Sermons are full of "good times" and tabloids aren't all that "trashy."
Or so say the results spit out by VIEW, a language program that can calculate how often and in what combinations words appear in a variety of English language categories.
Short for "Variation In English Words and phrases," the web-based project developed by Brigham Young University professor Mark Davies has apparently caught on like wild fire (a surprisingly infrequent tandem in any category), with users now in at least 83 countries.
VIEW's results rely on a mammoth database of 100 million words that Davies manipulated to represent how they're actually uttered or printed in real life. Users can input a word or phrase into the search box and choose the variables—like frequency or genre—they'd like to investigate. Investigate? It's usually partnered with "crime" in the speech category and "time" in works of fiction.
The project was born as a tool to help those learning English get a handle on nuances of the language. Understanding the most frequent words and how they're used colloquially is an important part of the process, according to Davies.
With the array of functions it offers, though, VIEW has also developed a cult following among academics and "word hounds"—who might be perplexed to learn they're often teamed up with "Eskimos."
While the current program pulls from a collection of chiefly British terms, Davies has an American version in the works. It should make for a lower frequency of the now wildly popular "ladies-loo" pairing.
You can try VIEW here.
Stay up to date on the latest science news by signing up for our Essentials newsletter.
Heather Whipps writes about history, anthropology and health for Live Science. She received her Diploma of College Studies in Social Sciences from John Abbott College and a Bachelor of Arts in Anthropology from McGill University, both in Quebec. She has hiked with mountain gorillas in Rwanda, and is an avid athlete and watcher of sports, particularly her favorite ice hockey team, the Montreal Canadiens. Oh yeah, she hates papaya.