Wild Animals are Not for Petting (Op-Ed)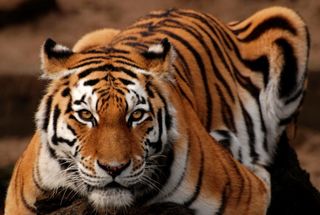 (Image credit: Laura Bertola)
Wayne Pacelle is the president and chief executive officer of The Humane Society of the United States (HSUS). This Op-Ed is adapted from a post on the blog A Humane Nation, where the content ran before appearing in LiveScience's Expert Voices: Op-Ed & Insights.
Recently, a woman stuck her arm into a tiger enclosure at G.W. Exotic Animal Park — a notorious roadside zoo in Oklahoma run by Joe Schreibvogel — and had to be airlifted to a hospital to try to save what remained of her limb.
The HSUS investigated the facility with an undercover operative in 2011, and we found approximately 200 tigers and other dangerous exotic animals, public contact with these powerful wild animals, and an operation with unstable leadership waiting to go belly up. Indeed, earlier this year Schreibvogel filed for bankruptcy on behalf of his personal estate and the park (which continues to do business as the Garold Wayne Interactive Zoological Park).
Our undercover investigation showed the park may have a greater number of dangerous exotic animals than any other roadside zoo in the nation. Schreibvogel operates the facility as a petting zoo that breeds tiger and bear cubs for the public to pet and play with for a fee. During our investigation, it was revealed that in 2011 alone, tigers from G.W. Exotic Animal Park bit three members of the public at a fair, a young girl was bitten on the leg during the "play cage" portion of a park tour, a tiger cub scratched a young child while he was posing for a picture with the animal, and a 20-week-old tiger knocked down and bit a small child.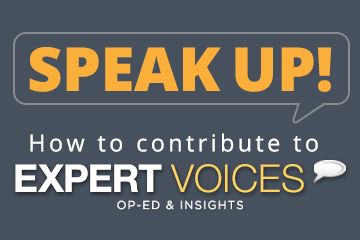 In September, one other roadside zoo, the Las Vegas Zoo, closed its doors, placing the onus on the animal-welfare community to take the bulk of the animals — and bear another enormous expense for problems not of their own making.
Given that so many states have lax laws governing roadside zoos, allowing unaccredited people to possess all manner of wild animals, these unfortunate scenarios will continue to play out over and over again. This is why The HSUS is working nationwide to restrict the possession of dangerous wild animals in private homes and at unaccredited facilities like G.W. Exotic Animal Park and the Las Vegas Zoo. Both Oklahoma and Nevada have weak laws — or no laws — governing the keeping of tigers and other dangerous animals.
We have also filed a petition with the U.S. Department of Agriculture (USDA) to prohibit public contact and close encounters with tigers and other big cats, bears and primates. The USDA is currently accepting comments and we urge you to show your support to finally put an end to these dangerous encounters.
Substandard roadside zoos, like the G.W. Exotic Animal Park, have no business possessing these creatures. It almost always turns out badly for the animals. And, typically, the animal-welfare community eventually picks up the tab for reckless people who casually pass off their problems to people who warned about these bad outcomes on the front end.
Pacelle's most recent Op-Ed was "North Carolina Puppy Mills Set Standard for Poor Quality " This article was adapted from "You Can't Hold a Tiger by the Tail," which first appeared on the HSUS blog A Humane Nation. The views expressed are those of the author and do not necessarily reflect the views of the publisher. This version of the article was originally published on LiveScience.
Stay up to date on the latest science news by signing up for our Essentials newsletter.