Wayne Pacelle is the president and chief executive officer of The Humane Society of the United States (HSUS). This Op-Ed is adapted from a post on the blog A Humane Nation, where the content ran before appearing in LiveScience's Expert Voices: Op-Ed & Insights.
Animal advocates have long cast a suspicious eye on the practices of the pet food industry with talk, over decades, about hidden ingredients in canned and dried goods containing horse meat, so-called 4-D meat (dead, downed, dying and diseased animals) and even the carcasses of euthanized dogs and cats from shelters.
Today, the nutritional content and safety of pet food is a mainstream concern, given growing consciousness about nutrition and healthy foods and the view that pets are family members. The pet-food market has grown dramatically, with some pet food companies even marketing organic food for dogs and cats.
But concern over pet food safety may now be at an all-time high, with a series of scandals that have claimed the lives of thousands of animals in recent years, and called into question the conduct and corner-cutting at some points in an often long and difficult-to-trace supply chain.
Recently, the U.S. Food and Drug Administration (FDA) issued new proposed standards governing oversight over the pet-food industry, calling for makers of animal food sold in the United States to develop written plans to prevent food-borne illnesses, like salmonella. Producers would need to put protective procedures into place at critical points in the production process where problems are likely to arise.
This much-needed upgrade of the regulatory framework comes as the FDA is still trying to determine the precise cause of a six-year spate of pet illnesses — involving more than 3,500 dogs, with nearly 600 known fatalities — apparently stemming from jerky-style pet treats.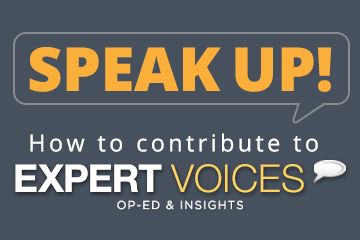 This latest food-safety scare, while substantial, is small in comparison to the 2007 scandal that ultimately claimed the lives of thousands of dogs and cats. The source then was an ingredient maker in China that added melamine, an inedible compound used in plastics, into pet food. A company called Menu Foods, headquartered in Canada, then blended and packaged pet food under dozens of different labels that sickened and killed pets throughout North America.
It was that case that provided impetus to the U.S. Congress to update food-safety laws for the first time in decades, enacting the Food Safety Modernization Act and revamping portions of the Food Cosmetic and Drug Act. The FDA's recent proposal amounts to a rule-making, a partial follow up to the 2010 law that the Congress passed.
The FDA and U.S. Department of Agriculture (USDA) haven't overcome food-safety risks for people either — with the U.S. Centers for Disease Control and Prevention estimating that 50 million Americans contract food-borne illnesses each year. And the recent efforts are preliminary steps to try to deal with pet-food safety issues. Those challenges are compounded by the difficulty of monitoring production practices in other countries. China is the biggest exporter of pet food consumed in the American market. [FDA Proposes New Rules for Pet and Animal Food ]
The new rule will be open for public comment for just a few months, and FDA has proposed it would become effective 60 days after the final rule is made available to the public. However, the agency is also proposing to allow businesses additional time to comply with the rule's requirements, ranging from one year to three years, depending on business size. The HSUS encourages pet owners to participate in this process, and we will be making it as easy as possible for you to do so. Be sure to check my Facebook page in the coming days for information on how you can submit your comments.
Ultimately, the best protection for pets will come from watchful pet owners. They can start with the HSUS pet-food safety webpage and sign up to receive our pet-of-the-week newsletter which includes new recall alerts.
Most importantly, be sure to avoid all jerky-style treats. In the end, consumers must demand that pet food manufacturers make it a priority not only to assure safe foods, but also more humanely produced animal products.
Given the concerns about pet treats, you might consider baking your own healthy dog treats as a precaution. Baking at home can save you money and be a fun experience for the entire family. Healthy recipes for treats your dog will love can be found at: humanesociety.org/dogs.
Pacelle's most recent Op-Ed was "Hunt Club Auctions Opportunity to Kill Endangered Rhino." This article was adapted from "The Case of the Terrible Treats," which first appeared on the HSUS blog A Humane Nation. The views expressed are those of the author and do not necessarily reflect the views of the publisher. This version of the article was originally published on LiveScience.