Michelle Robinson isa nationally recognized expert on state and federal transportation policy and director of the Clean Vehicles program at theUnion of Concerned Scientists (UCS). This Op-Ed is adapted from a post on the UCS blog The Equation. Robinson contributed this article to LiveScience's Expert Voices: Op-Ed & Insights.
If you've been following auto-industry news of late, you already know that new car sales in the United States are hitting heights they haven't seen in years.
This is certainly good news for the auto companies and auto dealers — but it's also good news for consumers, as more efficient vehicle choices roll into showrooms thanks to rising fuel-economy standards over the last several years.
New car buyers not only have more choices, but also have better information on which to base their new car purchase decisions, thanks to improved fuel economy labels developed by the U.S. Environmental Protection Agency (EPA) in 2011. So where does that leave someone looking to purchase a used car?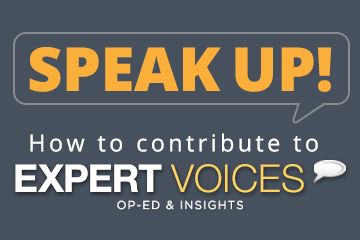 Out of luck, when it comes to good information on how far that vehicle can go on a gallon of gas and what that might mean in terms of global-warming emissions. That is, until last week.
The U.S. Department of Energy and the EPA announced the release of a new fuel economy tool for used vehicles. Consumers looking to purchase a used car — and auto dealers and individuals looking to sell — can use the tool to estimate the fuel economy and global warming emissions of any vehicle, based on the original EPA fuel economy estimate of that vehicle.
The tool then generates a label with this information; the electronic version can be linked to online advertisements and a paper version can be printed and posted on a vehicle window. The tool is easy to use and it only takes about 30 seconds to get this important information — as I learned when I tried it out myself. [What Is Global Warming? ]
The new tool will help consumers find a used car that can save them money at the pump, reduce their oil use and cut their global-warming pollution — a classic win-win-win situation.
According to the Consumer Federation of America, some 75 percent of car buyers in the market choose used vehicles. With so many potential customers, the real question is whether the new labels will actually be put to use by used-car dealers. As fuel economy standards increase over the next several years, so too will the value of accessible information about the fuel-economy performance of vehicles in both the new- and used-car markets. But consumers can't benefit from information they don't know exists. Auto dealers have a great new tool in their toolbox — let's hope they use it.
This Op-Ed was adapted from the post "Can I Interest You in a Used Car? DOE/EPA Release New Fuel Economy Tool For Used Cars" on the UCS blog The Equation. The views expressed are those of the author and do not necessarily reflect the views of the publisher. This version of the article was originally published on LiveScience.