Running the A/C? New Building Codes Could Slash Energy Costs (Op-Ed)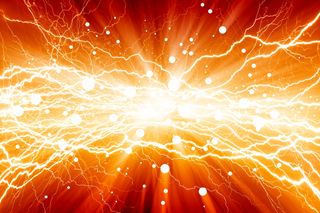 (Image credit: <a href="http://www.shutterstock.com/gallery-507955p1.html"> Igor Zh. </a> | Shutterstock)
Peter Lehner is executive director of the Natural Resources Defense Council (NRDC). This piece is adapted from a post to the NRDC blog Switchboard. Lehner contributed this article to LiveScience's Expert Voices: Op-Ed & Insights.
Suppose you're in the market for a new home. There's brand new construction in a neighborhood you like — but there's also an older home that looks like a good buy. Of course, many factors enter into your decision, but if you're a smart buyer, you'll consider not only the purchase price but the cost of maintaining the home, including utility bills.
The problem is, unless you start ripping out the walls and examining the insulation, you have no way of knowing how energy-efficient a house is. You might be cranking up the heat all winter and sweltering in the summer with the air conditioning on full blast — and paying higher energy bills every month.
A revised building-energy code, proposed by NRDC, the Institute for Market Transformation, and the Britt/Makela Group — with unprecedented support from 20 of the biggest homebuilders in the country — would significantly improve the energy efficiency of new homes, and make it easier for consumers to factor energy efficiency into a home-buying decision.
The code, if adopted, would make newly built homes 20-percent more energy efficient by 2015 — saving each household anywhere from $300 to $850 each year in utility costs — and give homes a numerical score on an energy-efficiency index.
A new building code that trims home energy waste is an obvious plus for consumers. Energy-efficient homes are more comfortable and save homeowners money on energy bills. (Energy efficient homes are even, according to new research, 30 percent less likely to go into default.) But what's remarkable here is that much of the building industry is throwing its weight behind efficiency improvements, too.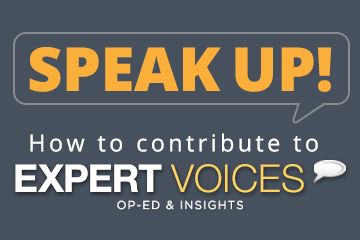 Leading Builders of America, an organization representing homebuilders responsible for 40 percent of the new, single-family-home market, and about 90 small builders and other industry groups, are fully behind the proposed code upgrade. Not just because it's nice to be eco-sensitive, but because it's good for business.
According to my colleague David Goldstein, a MacArthur Fellowship winner and one of the masterminds — along with another esteemed colleague, Meg Waltner — behind the new code, this is the first time in nearly 40 years that efficiency advocates and the building industry have jointly supported a major upgrade in energy-efficiency requirements. For builders, the code proposal makes sense for the bottom line, because it gives them flexibility in how they meet the standards, and allows them to find more cost-effective ways to do so.
In the past, a builder had to check off a list of specific requirements in order to meet the code — a certain amount of insulation in specific areas, a maximum solar heat transmission through windows, a maximum duct leakage, and so on. For a home that is long and skinny, for example, it might be more difficult for a builder to meet the duct leakage requirements at a reasonable cost.
The new code would allow a builder to install triple-pane windows or a more efficient water heater instead. Or a builder could use a lot of insulation he picked up inexpensively at a distress sale, and forego a more costly efficiency measure somewhere else in the building, as long as the home's overall efficiency requirement was met.
Under the existing code requirements, even if the builder checked off all the right boxes, a home buyer would still have no clue as to how efficient their new home might be. Did it come in well above code? Did it barely make the grade? Or was it rubber-stamped without actually meeting code in the first place?
The revised code, if adopted, would give homes a numerical rating on an efficiency index — like a miles-per-gallon rating on a car — making it easy for a home buyer to comparison shop, and also to figure out, later on, if their home is performing as promised.
Many homebuilders are already voluntarily using an energy index, called the Home Energy Rating System (HERS), to rate their homes, because it's a useful selling point. A new home that saves hundreds of dollars a year in energy costs has a distinct edge over an older home — or even an almost-new foreclosure — that is less efficient. And if builders are already getting a HERS rating, using it to meet building codes reduces their costs of doing business.
On a large scale, this market shift toward more energy-efficient homes will save consumers more than $100 billion by 2030. It will also take a big chunk out of U.S. carbon emissions. Homes are responsible for 18 percent of U.S. global-warming emissions, and over the long term, as more housing stock meets new energy codes, that could be cut in half. The new code would reduce carbon emissions by a total of 560 million metric tons by 2030 — the equivalent of the carbon pollution produced by 158 coal-fired power plants in a year.
The International Code Council, a nonprofit organization that develops model building codes for state and local building authorities, will consider the revised energy code when it meets in Atlantic City in October. If it passes the council, the new energy-saving code will become the new model on which many cities, counties and states base their building codes. Once it's adopted by local and state authorities, the new building energy code will save money for homebuyers and homebuilders, reduce waste, and cut carbon pollution. If that's not enough reason to get excited by a building code, I don't know what is.
Lehner's most recent Op-Ed was Building a Drought-Proof Farm. The views expressed are those of the author and do not necessarily reflect the views of the publisher. This article was originally published on Live Science.
Stay up to date on the latest science news by signing up for our Essentials newsletter.