Air Force, DARPA Team Up on New Hypersonic Flight Project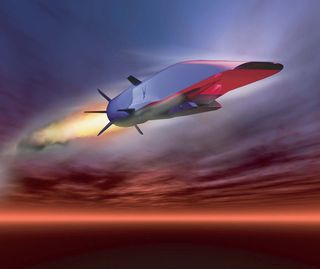 (Image credit: U.S. Air Force)
The U.S. Air Force is teaming up with the military's Defense Advanced Research Project Agency (DARPA) on a new project to test the capabilities of hypersonic flight, according to military officials.
The experimental program is in the process of being finalized, and aims to advance research on hypersonic flight, including building upon the knowledge gained from the Air Force's $300 million X-51A Waverider program, which began in 2004.
The unmanned X-51A successfully completed the program's final flight on May 1, reaching a top speed of Mach 5.1 (more than five times the speed of sound) and traveling more than 230 nautical miles (425 kilometers) in just over six minutes before its planned crash-landing in the Pacific Ocean. The test flight was the longest-ever for a hypersonic vehicle of this kind, Air Force officials said at the time. [Going Hypersonic: Air Force's X-51A Waverider in Pictures]
The May test flight used the last of the Air Force's four X-51A vehicles, which were constructed by Boeing. There are no current plans to build additional aircraft, but the new program between the Air Force and DARPA will be designed to build on the results of the X-51A program, including examining ways to bring hypersonic technology closer to operation, according to Air Force Chief Scientist Mica Endsley.
"We had a very successful flight with X-51, showing hypersonic speeds," Endsley told Military.com. "We're currently setting up a follow-on program on that with DARPA that will be a joint Memorandum of Understanding."
Hypersonic technology could be used to develop new weapons and planes capable of reaching targets anywhere on Earth within short periods of time, U.S. military officials have said. Hypersonic flight typically encompasses anything that reaches speeds above Mach 5. At sea level, the speed of sound is roughly 763 mph (1,226 km/h).
On May 1, the X-51A took off from Edwards Air Force Base in California, attached to the underside of a B-52H Stratofortress' wing. At approximately 50,000 feet (15,000 meters), the Waverider was released and accelerated to Mach 4.8 in just 26 seconds, powered by a solid rocket booster.
At an altitude of 60,000 feet (18,300 m), the X-51A separated from the rocket and reached Mach 5.1 with its air-breathing supersonic combustion ramjet (scramjet) engine.
DARPA has also conducted hypersonic test flights with the agency's own HTV hypersonic bomber prototype in the past. In August 2011, the HTV glider reached Mach 20 before losing control.
Follow Denise Chow on Twitter @denisechow. Follow Live Science @livescience, Facebook & Google+. Original article on Live Science.
Stay up to date on the latest science news by signing up for our Essentials newsletter.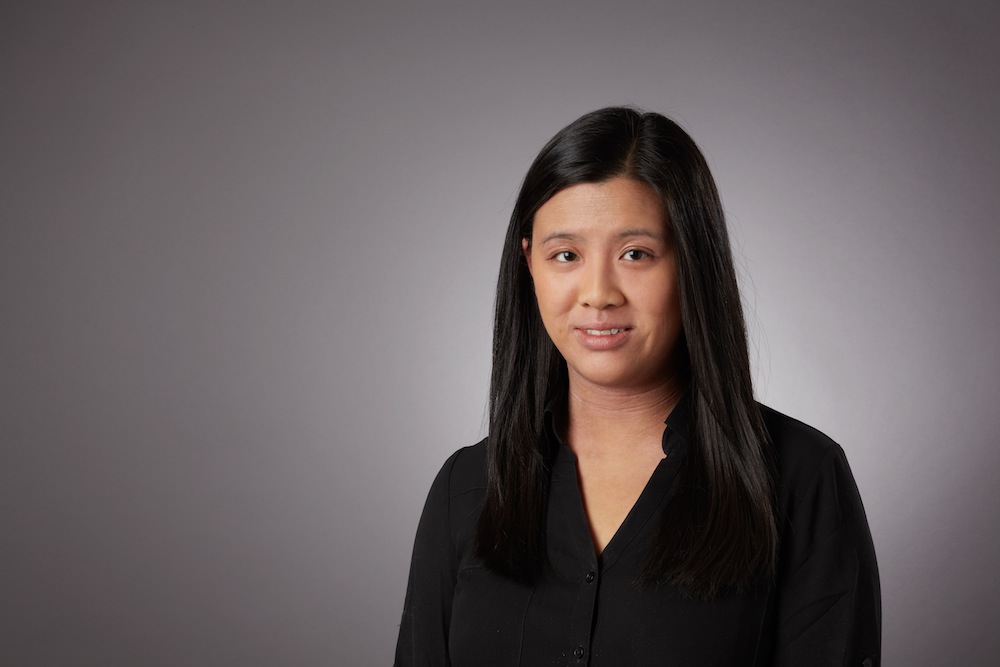 Denise Chow was the assistant managing editor at Live Science before moving to NBC News as a science reporter, where she focuses on general science and climate change. Before joining the Live Science team in 2013, she spent two years as a staff writer for Space.com, writing about rocket launches and covering NASA's final three space shuttle missions. A Canadian transplant, Denise has a bachelor's degree from the University of Toronto, and a master's degree in journalism from New York University.