IVF Linked to Slightly Higher Rate of Mental Retardation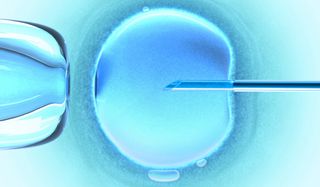 (Image credit: Kts | Dreamstime.com)
Twins and triplets conceived through in vitro fertilization (IVF) may have a slightly higher risk of mental retardation compared with children conceived without fertility treatments, according to a new study.
In the study of more than 2.5 million children in Sweden, the rate of mental retardation was about 47 in 100,000 for infants born after in vitro fertilization, compared with about 40 in 100,000 among naturally conceived children.
However, when the researchers looked at single births, the risks of mental retardation diminished, showing that the increased risk was related to pregnancies with more than one fetus, according to the study, published today (July 2) in the Journal of the American Medical Association.
The researchers accounted for other factors that may influence a baby's risk of mental retardation, such as parents' age and hormone stimulation as part of IVF treatment, but the results didn't change.
"Multiple pregnancies are a known risk factor for preterm birth and some neurodevelopmental disorders," study researchers Sven Sandin of King's College London and Dr. Avi Reichenberg of Mount Sinai School of Medicine in New York wrote in an email to LiveScience.
The researchers also found that IVF was not linked to a higher risk of autism. However, they did find a link between a technique used during some IVF procedures called intracytoplasmic sperm injection (ICSI), in which sperm is directly injected into an egg, and an increased risk of both autism and mental retardation, compared to IVF treatment without ICSI.
"We found that the risk of autism disappeared when we took multiple births into account, but there still remained a small, but significant risk for [mental retardation] following ICSI," they said.
Dr. Marcelle Cedars, director of the University of California San Francisco Center for Reproductive Health who was not involved in the study, said, "People using IVF should be fairy reassured by these findings in terms of the potential risks for neurodevelopmental problems associated with IVF."
Since the birth of the first test-tube baby in 1978, approximately 5 million births have resulted from IVF treatments. The treatment involves fertilizing an egg with sperm in the laboratory, and then implanting the embryo in the uterus, or freezing it to be used later.
In 1992, ICSI was introduced in order to improve the outcome in cases where it is the man's infertility that is hindering pregnancy. The sperm for ICSI can be collected by ejaculation or surgery.
Several studies, including a review of 45 studies published earlier this year in the journal Human Reproduction Update, have found higher rates of birth defects in children born from IVF treatments compared with naturally conceived infants. It is unclear whether the increased risks are related to the infertility and parental factors, multiple pregnancies or the fertility treatments, Cedars said.
In the new study, the researchers looked at more than children born between 1982 and 2007, and carried out clinical evaluations until the end of 2009 to see how many of them had a diagnosis of autism or mental retardation. The results showed that, among ICSI procedures using surgically obtained sperm, about 136 in 100,000 children had autism, compared with 30 in 100,000 in children born from IVF without ICSI. Similarly, for mental retardation, the rates of affected children increased from 60 in 100,000 to 144 in 100,000. "While there have been some concerns about the ICSI procedure, it's very difficult to separate the risks from the procedure itself and the risks from the source of the sperm," Cedars said.
People seeking IVF treatments may ask to use multiple embryos in one round to increase their chances of a successful pregnancy. But many countries around the world have measures in place to try to reduce multiple-embryo transfers, the researchers said.
"The study brings home the importance of the fact that the biggest risk to a patient and her child of the IVF procedure is the multiple pregnancies," Cedars said.
"It allows us to argue even more strongly with patients who frequently want twins, that having one baby at a time is really the best way to proceed," she said.
Email Bahar Gholipour. Follow LiveScience @livescience, Facebook & Google+. Original article on LiveScience.com.
Stay up to date on the latest science news by signing up for our Essentials newsletter.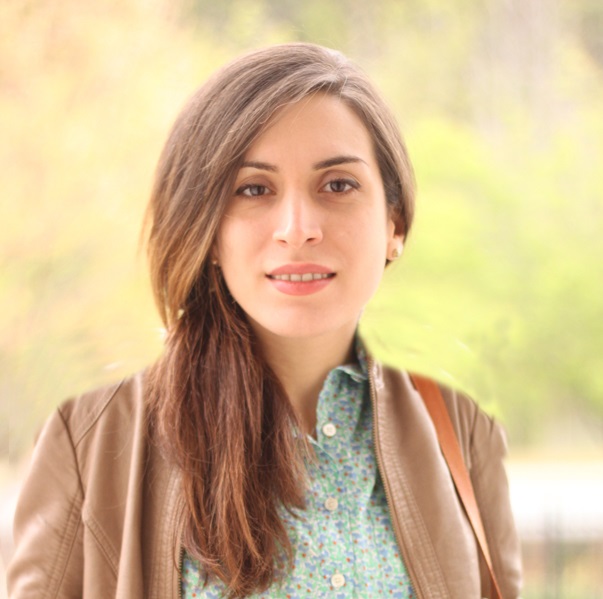 Bahar Gholipour is a staff reporter for Live Science covering neuroscience, odd medical cases and all things health. She holds a Master of Science degree in neuroscience from the École Normale Supérieure (ENS) in Paris, and has done graduate-level work in science journalism at the State University of New York at Stony Brook. She has worked as a research assistant at the Laboratoire de Neurosciences Cognitives at ENS.