Health Care Infections: A 'Winnable' Public Health Battle?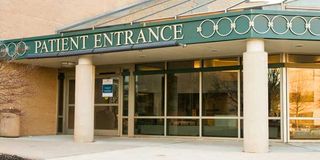 (Image credit: Dreamstime)
This is the fifth in a six-part MyHealthNewsDaily series examining the problems and solutions related to six "winnable battles" in public health, as recently announced by the U.S. Centers for Disease Control and Prevention.
Nobody wants to get sicker in a hospital than they were at home, but that's the reality for 1.7 million Americans every year, who develop health-care-associated infections (HAIs). With those numbers shrinking and brand-new federal mandates in place, however, health experts think this preventable danger may be finally coming under control.
Other highly visible public health crises including obesity and swine flu have allowed this problem to fly under the radar for five years, officials say. But HAIs are among the top ten leading causes of death in the United States, killing 99,000 annually, according to the Centers for Disease Control and Prevention (CDC).
CDC director Thomas Frieden recently plucked HAIs from the background by naming it one of six "winnable battles," along with AIDS, smoking, teen pregnancy , auto injuries and obesity. The CDC hopes additional attention, resources and collaboration will have an even more measurable impact in these areas.
"I think there are a lot of very promising indicators now that we're on track for," said Russell Olmsted, president-elect of the Association for Professionals in Infection Control and Epidemiology (APIC). "Certainly, consumers are concerned about these complications."
Is this battle winnable?
HAIs also occur in health settings other than hospitals, including same-day surgery centers, outpatient clinics, dialysis centers and rehabilitation facilities. According to the CDC, 32 percent of all HAIs are urinary tract infections, which are typically associated with catheter use; 22 percent are surgical site infections; 15 percent are pneumonia; and 14 percent are bloodstream infections. [Related: Q&A: The Bladder Infection Superbug, Explained by the Doctor Who Discovered Its Spread ]
This year, federal health officials set a goal to reduce bloodstream infections which are the easiest to prevent by 50 percent in the next five years. The mandate is the first measurable goal for quality and safety that the nation has set, said Dr. Peter Pronovost, a professor at Johns Hopkins University School of Medicine.
Hospitals in more than 40 states have agreed to institute the multi-step approach Pronovost created to reduce blood infections, which dropped 18 percent in 2009 alone.
"There are not many outcomes that have a scorecard," Pronovost told MyHealthNewsDaily, adding that social, economic and regulatory pressure on hospitals will nudge them to honestly report their infection rates.
"Prior efforts have been more competitive than cooperative," Pronovost added. "Now I think we're really poised to do this."
What will it take to win?
The steps Pronovost suggested to reduce HAIs include thoroughly washing hands, swabbing areas with certain disinfectants before inserting catheters and ensuring catheters where bacteria easily grow are correctly inserted.
Pronovost is also pushing for more aggressive reporting standards and hospital culture changes to improve how employees handle infections.
"Patients are probably our best surveillance tool," said the APIC's Olmsted, who is also an epidemiologist in infection prevention and control services at the St. Joseph Mercy Health System in Ann Arbor, Mich.
As they are being treated in various health care settings, patients and consumers can be on the lookout for infections, Olmsted said.
"By and large," he said, "for most sites of infection, we have the scientific evidence and information that says we can prevent a high proportion of these."
Stay up to date on the latest science news by signing up for our Essentials newsletter.