End of the Light Bulb Generates Controversy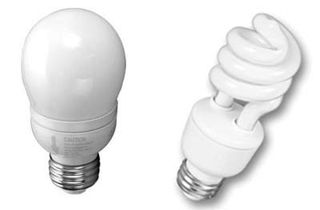 The stage has been set for the imminent death of the incandescent light bulb in Europe. The United States is not far behind. Not everyone is thrilled, however.
And in a twist of rapidly advancing technology, the days of highly-touted replacement compact fluorescent light bulbs (CFLs) are likely numbered, too.
Here's the latest in the growing global controversy: European stores have stopped restocking some wattages of the traditional light bulbs as part of a voluntary withdrawal and a government campaign to force people to buy the newer, more energy efficient fluorescent light bulbs, according to the Daily Mail.
The switch, designed to reduce energy consumption, is ironically timely. Russia today cut off gas supplies to much of Europe.
Migraines?
But critics cite perceived health concerns of the replacement fluorescent lighting.
"The move has angered medical charities who say the low-energy alternatives can trigger a host of ailments, including migraines, epilepsy and skin rashes," the Daily Mail reports.
Such claims are highly debated but not supported by science. Researchers have not found a link between fluorescent lights, specifically, and migraines or other health problems, despite claims by individuals.
"While light sources with a detectable flicker can trigger migraines in susceptible individuals, CFLs 'flicker' at a rate well above that detectable by the human brain and so should not affect migraine sufferers," according to a report by the Australian government. Rather, the report states, health problems tied to lighting are "a result of poor lighting design rather than a feature of fluorescent lamps and can occur with any lighting technology if used inappropriately."
The real threat
CFLs emerged in recent years as a cure-all to the world's growing energy demands. They have been highly touted in the United States, too, and the country is on track to eliminate incandescents, which eat up roughly a quarter of the electricity produced in the country, by 2012.
But CFLs contain small amounts of mercury that, over time, could build up in landfills and cause environmental problems. Few states and locales have recycling programs to handle the bulbs.
A study by Yale University researchers in October found that some countries will see reduced mercury emissions if they switch completely from incandescents to CFLs. Among them: China, Romania, Bulgaria and Greece, all countries where coal-powered energy generation releases mercury into the environment. Likewise, mercury emissions would drop in North Dakota, New Mexico and West Virginia.
But mercury emissions would rise in Alaska, California, Oregon, Idaho and several New England states along with South America, Africa, the Middle East and parts of Europe.
"Compact fluorescent lighting is an area where we're really pushing this alternative and all these policies are being enacted, but we're not looking at the potential unintended consequences of what we're doing," said study author Julie Beth Zimmerman, an assistant professor in Yale's Department of Chemical Engineering and its School of Forestry & Environmental Studies.
The real answer
Meanwhile, largely lost in the new approach and its debates are LED lights, which researcher say are the true future of lighting.
Utility companies have begun to tout LEDs, and businesses are switching to them because they are the cheapest of the three alternatives after figuring in initial cost, energy consumption and how long the bulbs last. LED lights can last a decade or more, scientists claim.
LEDs have long been used in traffic lights and clocks and more recently holiday lighting. The technology behind them has advanced in recent years to generate the full spectrum of colors required for effective room lighting, and now scientists expect to light entire walls with a warm glow that would be energy efficient and more pleasant than other lighting.
"The LED technology has the potential of replacing all incandescent and compact fluorescent bulbs, which would have dramatic energy and environmental ramifications," said Purdue researcher Timothy D. Sands.
In Europe, stores will now stop stocking 75-watt and 100-watt incandescent bulbs. Then 60-watt bulbs will be phased out next year, with all incandescent bulbs banned by 2012.
Robert Roy Britt is the Editorial Director of Imaginova. In this column, The Water Cooler, he takes a daily look at what people are talking about in the world of science and beyond.
Stay up to date on the latest science news by signing up for our Essentials newsletter.
Robert is an independent health and science journalist and writer based in Phoenix, Arizona. He is a former editor-in-chief of Live Science with over 20 years of experience as a reporter and editor. He has worked on websites such as Space.com and Tom's Guide, and is a contributor on Medium, covering how we age and how to optimize the mind and body through time. He has a journalism degree from Humboldt State University in California.