Teen Births Linked with Later Obesity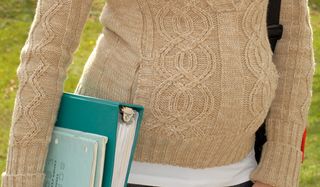 (Image credit: Norman Pogson | Dreamstime)
The idea that its easier for a woman's body to bounce back from pregnancy when she's younger may not hold up. Being pregnant as a teenager may raise the risk of obesity later in life, according to a new study.
Women in the study who had first given birth between ages 13 and 19 were 32 percent more likely to be obese than women who had given birth at age 20 or later, according to the researchers. The findings held when the researchers took into account factors that influence obesity risk, such as race, education and income level.
"We know that teen pregnancy is tied to certain immediate risks, such as babies having low birth weight and mothers struggling to complete high school — and now we know that it is also associated with poor long-term health outcomes," study researcher Dr. Tammy Chang, of the University of Michigan Medical School, said in a statement.
The researchers looked at data on 5,220 women between ages 20 and 59, and compared those who had given birth as a teen, with those who had not. The researchers considered whether women were normal weight (with a body mass index between 18.5 and 24.9), overweight (with a BMI between 25 and 29.9) or obese (with a BMI higher over 30).
The researchers found that 44.2 percent of women who had given birth as teens were obese, compared with 35.2 percent of women who hadn't given birth as a teen.
There was no difference between the groups in terms of the percentage of women who were overweight, however, fewer women who gave birth as a teen fell into the normal weight range. Among those who gave birth in their teens, 26.1 percent were normal weight, compared with 37.9 percent of women who hadn't given birth in their teens.
"When taking care of teen moms, we often have so many immediate concerns — child care, housing, school, social and financial support — that we don't often think of the long term health effects of teen pregnancy," Chang said.
The researchers noted in their study that their findings show an association, but not a cause-and-effect link, between teen pregnancy and later obesity.
A better understanding of the link between giving birth as a teen and obesity is needed so that teen mothers can be given better care, Chang said.
Between a quarter and a third of women ages 20 to 44 are obese.
The researchers used data gathered from a nationally representative sample of women during the National Health and Nutrition Examination Survey, which is conducted by the Centers for Disease Control and Prevention.
The study was published online April 15 in the American Journal of Obstetrics and Gynecology.
Pass it on: Women who gave birth as teens may be more likely to be obese later in life.
This story was provided by MyHealthNewsDaily, a sister site to LiveScience. Follow Karen Rowan @karenjrowan. Follow MyHealthNewsDaily @MyHealth_MHND, Facebook & Google+.
Stay up to date on the latest science news by signing up for our Essentials newsletter.

Karen came to LiveScience in 2010, after writing for Discover and Popular Mechanics magazines, and working as a correspondent for the Journal of the National Cancer Institute. She holds an M.S. degree in science and medical journalism from Boston University, as well as an M.S. in cellular biology from Northeastern Illinois University. Prior to becoming a journalist, Karen taught science at Adlai E. Stevenson High School, in Lincolnshire, Ill. for eight years.