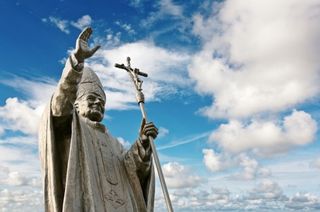 (Image credit: <a href="http://www.shutterstock.com/gallery-138841p1.html">WDG Photo</a> | <a href="http://www.shutterstock.com">Shutterstock.com</a>)
With the conclave to choose the next pope beginning today (Mar. 12), there are several items at the top of the cardinals' wish list.
Whereas outsiders, and many Catholics, may be hoping for the next pope to reassess the church's stance on gay marriage, contraception, or the ordination of women, most observers say the cardinals aren't likely to pick a reformer on these fronts.
Instead, the church fathers are looking for someone who can breathe new life into the church's message, handle the scandals facing the Vatican, and present a more charismatic face to the world than the pope emeritus.
Sex abuse
It's the scandal that won't die. For years the Catholic Church has been dealing with the fallout from priests who sexually abused children. And new revelations keep on coming — earlier this year, documents revealed that Cardinal Roger Mahoney and his aides made efforts to hide abuse from police.
And whereas Benedict XVI, before his resignation last month, denounced the church's past treatment of victims, critics say he fell short of creating a transparent and effective policy for preventing abuse and dealing swiftly with predators. [10 Most Destructive Human Behaviors]
"The pope needs to take this bull by the horns and begin doing some kind of reconciliation and cleanup," said Rev. Stephen Bevans, a theology professor at the Catholic Theological Union in Chicago.
Cleaning house
The Cardinals are also looking for someone strong enough to do some housecleaning in the wake of the church's biggest scandal this year, the so-called Vatileaks affair.
In January 2012, Benedict XVI's personal butler, Paolo Gabriele, leaked documents revealing widespread disarray and corruption within the curia, the inner bureaucracy of the church. After investigating the affair, a commission of cardinals released a 2,000-word report to the pope emeritus with allegedly explosive revelations, said Michele Dillon, a sociology professor at the University of New Hampshire, who studies Catholic culture.
The cardinals will probably want a pope who is committed to reform and is politically savvy enough to sort out the mess and potntially remove powerful figures, she said.
Priest shortage
The number of priests ordained in Europe and the United States has fallen over the last several decades, and many parishes have closed down or reconfigured as a result.
That keeps some Catholics in rural areas from regularly having access to communion, in which priests say a blessing to turn the bread and wine into the body and blood of Christ. Catholics believe the religious ritual provides a special form of God's grace. To provide that to more of the faithful, the church needs to ordain more priests, Dillon said.
Finding the faithful
Reenergizing the faithful in Europe and the United States is also a top priority for the cardinals. Only about 7 percent to 8 percent of Catholics regularly attend mass in Europe, Bevans said.
"They aren't having their children baptized, they aren't being married in the church, they aren't being buried in the church," Bevans told LiveScience.
So cardinals are hoping the next pope will be able to jumpstart Benedict XVI's goal of "new evangelization," essentially re-selling Christianity's core messages to secular Western populations.
That doesn't mean watering down the church's strict teachings, just helping people understand how the gospel has relevance to their lives, Bevans said.
Personality matters
Benedict XVI was known more for his scholarly demeanor and controversial public statements than his megawatt personality.
So many people are hoping for a more charismatic leader this time around.
Some of the cardinals are also hoping for a more youthful pope. Because of his age (78 at his election), Benedict XVI served only eight years before retiring, but many cardinals say that's not long enough to reform the church. As Cardinal Wilfrid F. Napier of South Africa told the New York Times, ideally the next pope will be in his early 60s.
Follow Tia Ghose on Twitter @tiaghose. Follow LiveScience on Twitter @livescience, Facebook or Google+. Original article on LiveScience.com
Stay up to date on the latest science news by signing up for our Essentials newsletter.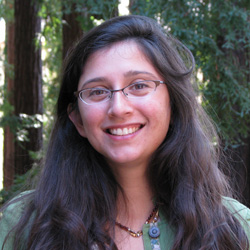 Tia is the managing editor and was previously a senior writer for Live Science. Her work has appeared in Scientific American, Wired.com and other outlets. She holds a master's degree in bioengineering from the University of Washington, a graduate certificate in science writing from UC Santa Cruz and a bachelor's degree in mechanical engineering from the University of Texas at Austin. Tia was part of a team at the Milwaukee Journal Sentinel that published the Empty Cradles series on preterm births, which won multiple awards, including the 2012 Casey Medal for Meritorious Journalism.