What the Health-Care Ruling Really Means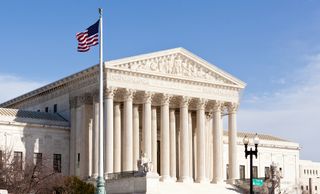 (Image credit: Steve Heap/Shutterstock)
For President Barack Obama, today's Supreme Court decision on health care reform could result in a big election-year boost. The law was largely upheld "ruling that the government may use its taxation powers to push people to buy health insurance," according to the New York Times. But what does it mean for you?
If you don't currently have insurance, the individual mandate requires you to buy it or pay a fine. In 2014, families without insurance will pay $285 or 1 percent of their income, whichever is greater. By 2016, they'll face stiffer penalties of $2,085 per family or 2.5 percent of their income.
How Stuff Works: U.S. Health Care Reform Overview
If you gained insurance through your parents (as did about 2.5 million young adults), you'll be able to keep it. Insurers must cover the children of those they insure up to age 26.
If you qualify for Medicaid, today's decision restricted the expansion of Medicaid, the biggest change to the original law. The ruling gives states some power to decide whether or not to expand their Medicaid programs without penalties.
If you have a pre-existing condition as of 2014, insurance companies will not be able to exclude or limit coverage for you. Between now and 2014, you'll be able to join a national high-risk pool that will allow you to get coverage sooner.
If you own a small business as of 2014, businesses with more than 50 full-time employees would have to provide coverage or pay penalties.
How Stuff Works: 10 Myths About U.S. Health Care Reform
"The case is seen as the most significant before the court since (the) Bush v. Gore ruling, which decided the 2000 presidential election," reports the New York Times. "In all, tens of millions of people are expected to gain insurance from the law, according to the Congressional Budget Office... .By allowing the march toward universal coverage to continue, the court kept within sight a goal that has eluded legislators and presidents -- including Franklin Delano Roosevelt, Harry S. Truman, Lyndon B. Johnson, Richard M. Nixon and Bill Clinton -- for generations."
Opinions of the overhaul generally split along party lines, with most Democrats supporting it and Republicans opposing it. A poll earlier this month showed 34 percent of Americans approved.
This story was provided by Discovery News.
Stay up to date on the latest science news by signing up for our Essentials newsletter.