Media Too Optimistic about Cancer, Scientists Say
The news media paints an overly optimistic picture of cancer. That's according to one of a series of papers being published in the March 17 issue of the Journal of the American Medical Association and in six of JAMA's sister journals this month, as well as at presentations at a two-hour media briefing today at the National Press Club in Washington, D.C.
The reality in less scientific terms: Cancer really sucks. For every Lance Armstrong who beats cancer, there's someone who loses the battle, according to researchers at the University of Pennsylvania, whose study on the news media to appear in the March 22 issue of Archives of Internal Medicine was released today to coincide with the generally glum news from the JAMA press event.
If you're a man, you have about a 50 percent chance of getting cancer. If you're a woman, you have about a one-in-three chance; but don't get too complacent because the odds are getting worse. If you do get cancer, you have nearly a 50 percent chance on average of dying from it or from a related illness, the researchers said.
And truth be told, Lance's testicular cancer was an easy one to beat.
Invincible foe
Fortunately, treatments in recent years have improved so that... No, wait, too optimistic.
Cancer remains a leading cause of death in the United States, killing over a half million Americans annually. Much of the cancer reduction has been a result of anti-smoking campaigns and better nutrition and screening. Several types of cancer — particularly pancreatic, liver, ovary, lung and brain cancer — are highly lethal and remain largely non-responsive to current therapies.
Fortunately, advanced diagnostic tools have... No, wait, too optimistic again. Back to the JAMA papers. The war on cancer is essentially futile because there are more than 100 different types of cancer, each with a different cause and each controlled by a different biological mechanism.
"The inherent genetic instability of cancers allows them to change rapidly and generate clones that are resistant to treatment; indeed, many cancers are masters of disguise, camouflaged from host defenses," according to Susan Gapstur and Michael Thun of the American Cancer Society, who provided commentary in the March 17 JAMA article.
Sucker for good news
But it's hard not to remain somewhat positive about the topic of cancer treatment. Indeed, many of the JAMA and related articles and presentations are tinged with optimism. Consider these findings reported today:
Radiation therapy that involves numerous highly-focused and potent radiation beams provides targeted tumor control in nearly all patients, reduces treatment-related illness, and may ultimately improve survival for patients with inoperable non-small cell lung cancer.
Older patients with colon cancer can do well with chemotherapy that is less toxic and of shorter duration than therapy younger patients receive.
New chemotherapy agents appear associated with improvements in survival time for patients with metastastic colorectal cancer.
The other side of the story
The point of the University of Pennsylvania study was not to chastise the news media but rather assess what elements of cancer treatment are being routinely reported. The researchers examined over 400 articles from some of the most widely read U.S. magazines and newspapers, such as Time, Parade, and the New York Times. They found that journalists frequently cover aggressive treatment and survival but rarely discuss treatment failure, adverse events, end-of-life care or death.
Considering the reality of death for cancer patients, the lopsided reporting may give patients an "inappropriately optimistic view" of prognosis, the researchers said. And this comes at the expense of not relaying important issues, such as palliative and hospice care.
The take-home message from the JAMA cancer news event is that a cancer diagnosis will be a life-altering event. Optimism isn't a bad thing; it might be associated with survival. But understanding the reality and familiarizing yourself with all care options, particularly as death approaches, might be the best medicine for you and surviving family members.
Christopher Wanjek is the author of the books "Bad Medicine" and "Food At Work." His column, Bad Medicine, appears each Tuesday on LiveScience.
Stay up to date on the latest science news by signing up for our Essentials newsletter.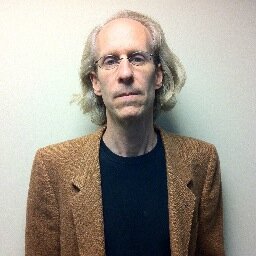 Christopher Wanjek is a Live Science contributor and a health and science writer. He is the author of three science books: Spacefarers (2020), Food at Work (2005) and Bad Medicine (2003). His "Food at Work" book and project, concerning workers' health, safety and productivity, was commissioned by the U.N.'s International Labor Organization. For Live Science, Christopher covers public health, nutrition and biology, and he has written extensively for The Washington Post and Sky & Telescope among others, as well as for the NASA Goddard Space Flight Center, where he was a senior writer. Christopher holds a Master of Health degree from Harvard School of Public Health and a degree in journalism from Temple University.