Watch 1st aerial footage of gigantic, breakaway Antarctic iceberg the size of Los Angeles
Researchers from the British Antarctic Survey recently captured the first close-up video of A81, an enormous iceberg that broke off the Brunt Ice Shelf in January.
An enormous iceberg in Antarctica — an ice slab that's so massive, it has a surface area greater than Los Angeles — recently got its first aerial cameo, which showed off its mind blowing size.
The ice slab, named A81, was birthed from the Brunt Ice Shelf on Jan. 22 after a gigantic chasm finally snapped through the 490-foot-thick (150 meters) ice shelf, after having been widening for nearly a decade. A81 covered an area of around 600 square miles (1,550 square kilometers) when it broke free from Antarctica and has since traveled around 93 miles (150 km) into the Weddell Sea.
Researchers from the British Antarctic Survey's (BAS) Halley Research Station captured the footage of A81 as they flew over the iceberg on their journey home. The video, released March 13, shows the enormous scale of the hefty berg, which looks like its own ice sheet and is birthing tiny icebergs along its coastline.
Related: Massive Antarctic iceberg was ripped in two by powerful ocean currents
The Halley Research Station was previously based on the ice that now makes up A81 but was moved further inland after the chasm was spotted.
"This was a calving [event] we knew was coming," Oliver Marsh, a BAS glaciologist who recently returned from the Halley Research Station, said in a statement. The BAS team first noticed the chasm in 2012 and has been expecting the immense chunk of ice to break off ever since, he added.
BAS researchers will continue to track A81 to see where it will end up and what impact it may have on sea levels when it finally melts away.
Glaciologists are also keeping a close eye on another giant iceberg, A76A, which broke off from Antarctica's Ronne Ice Shelf in May 2021. The mammoth slab of ice is the biggest iceberg on the planet and the largest remaining piece of A76, which covered an area of around 1,700 square miles (4,300 square km), or larger than the state of Rhode Island, when it calved from the ice sheet. On Oct. 31, 2022, satellite images revealed A76A had finally started to drift away from Antarctica's coastline and into the Drake Passage, which will drag the berg toward the equator where it will eventually melt.
Stay up to date on the latest science news by signing up for our Essentials newsletter.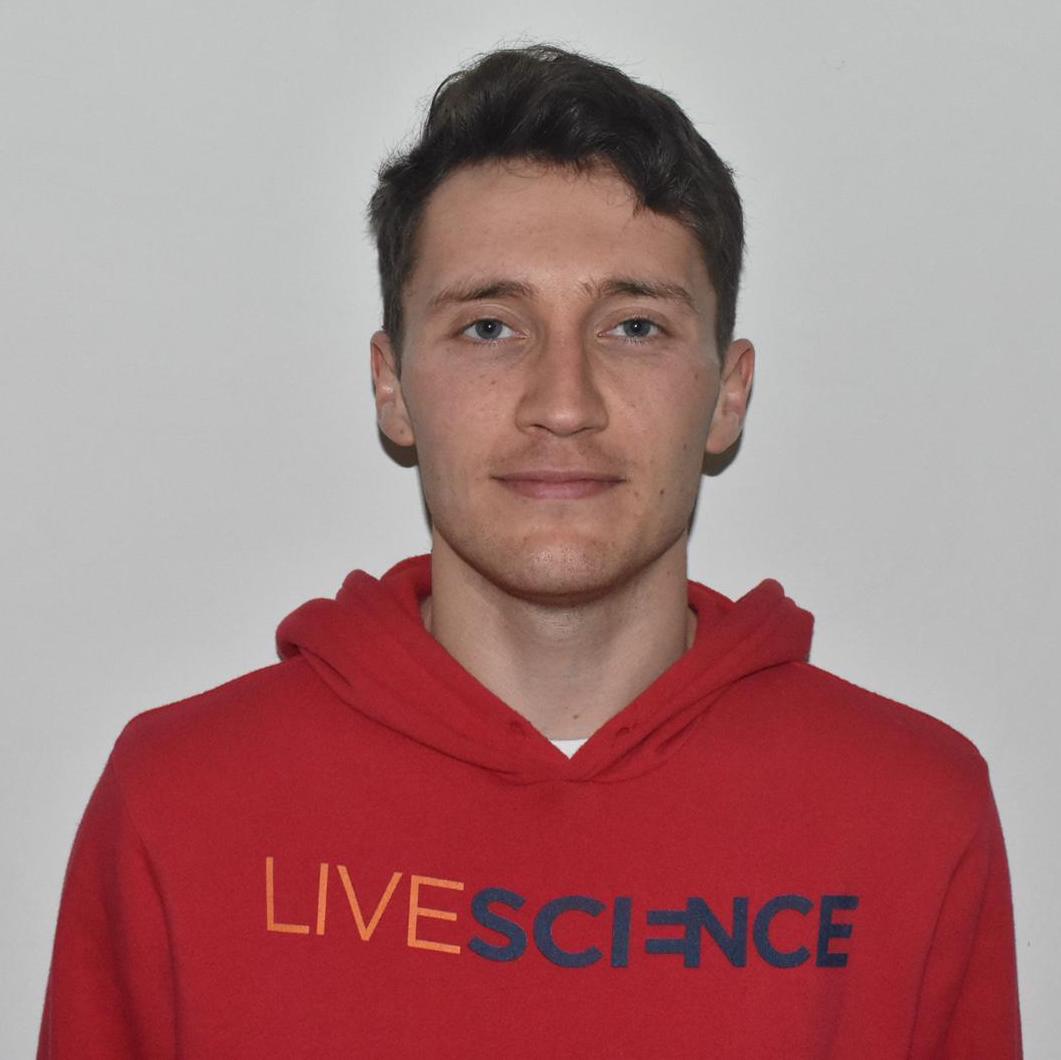 Harry is a U.K.-based staff writer at Live Science. He studied Marine Biology at the University of Exeter (Penryn campus) and after graduating started his own blog site "Marine Madness," which he continues to run with other ocean enthusiasts. He is also interested in evolution, climate change, robots, space exploration, environmental conservation and anything that's been fossilized. When not at work he can be found watching sci-fi films, playing old Pokemon games or running (probably slower than he'd like).