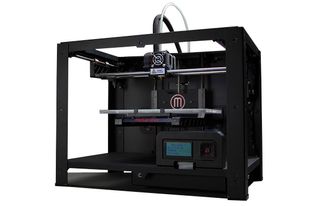 3D printing long ago moved from being theoretical to a reality, and in recent years 3D printers have become cheaper to produce; several models are now available for sale, as well as designs for products. Experts predict 3D printers will be common in homes in coming years. Our news and feature articles cover the science and technology behind 3D printers, from how they work to the history, progress and future of the technology and what kinds of things can be made. 3D printing's uses range from practical objects for everyday use to commercial products and parts used in manufacturing, plus the technology holds promise for bioprinting of human parts for medical purposes.
Stay up to date on the latest science news by signing up for our Essentials newsletter.
Thank you for signing up to Live Science. You will receive a verification email shortly.
There was a problem. Please refresh the page and try again.