See the 'monster' sunspot that launched the Carrington Event, the most devastating solar storm in recorded history
What did the sun look like before the devastating 1859 Carrington Event? Sketches from astronomer Richard Carrington hold the answer.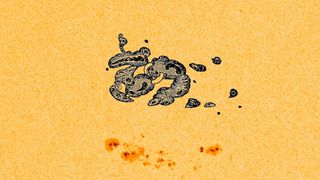 (Image credit: Richard Carrington/ NASA Solar Dynamics Observatory/ SpaceWeather.com)
On Sept. 1, 1859, British astronomer Richard Carrington was investigating a strange cluster of dark blobs in the sun's atmosphere when a bright blast of light caught his eye. Shining for nearly five minutes, the flash would later make history as the first recorded solar flare ever observed — but Carrington's name would ultimately become synonymous with the violent solar storm that slammed into Earth less than 48 hours later.
Now called the Carrington Event, the speeding storm of electrically charged particles caused telegraph offices to go up in flames and triggered colorful auroras as far south as Cuba and Hawaii. To this day, the Carrington Event is considered the most intense solar storm in recorded history. And those dark blobs that Carrington was studying — vast, planet-size regions of pent-up magnetic energy called sunspots — could have provided a big clue that something nasty was on its way.
Unbeknownst to Carrington but well understood by modern astronomers, the size and quantity of sunspots visible at a given moment tie directly to the sun's 11-year cycle of electromagnetic activity. When more and bigger sunspots are visible, the sun is usually building toward the peak of its cycle, known as the solar maximum. As the maximum approaches, solar weather phenomena such as solar flares and coronal mass ejections (CMEs) — enormous blobs of plasma that speed across space and trigger storms like the Carrington Event upon colliding with Earth's atmosphere — become more common as well.
We don't have to guess what the sun looked like before the Carrington Event; Carrington himself sketched a diagram of the sunspots he saw facing Earth and later submitted the drawings to the journal Monthly Notices of the Royal Astronomical Society. The images show a large grouping of dark blobs that Carrington estimated to be collectively as wide as Jupiter; a 2019 reanalysis of his sketches published in the journal Space Weather estimated that the spots spanned between 9% and 14% of the solar disk's width.
That's huge for a group of sunspots, but it's not unheard of. According to Spaceweather.com, scientists observed a sunspot of roughly equal size in November 2003, right before the strongest solar flare in the modern era flashed to life. (Fortunately, the resulting CME only skimmed Earth and did not result in widespread damage.) For a sense of scale, Spaceweather edited Carrington's sunspot sketches into a satellite image of the 2003 sunspot, to show the two monsters side by side.
Sunspot activity has increased dramatically in early 2023, with sunspot numbers far exceeding NASA's predictions each month — though nothing as big as Carrington's sunspots have been seen yet. Still, the profusion of sunspots and other solar weather suggests that the next solar maximum will arrive sooner and stronger than NASA previously predicted. Whether the incoming maximum brings with it a Carrington-level storm is a matter of pure chance — but scientists will keep watching for spotty signs on the sun, just in case.
Stay up to date on the latest science news by signing up for our Essentials newsletter.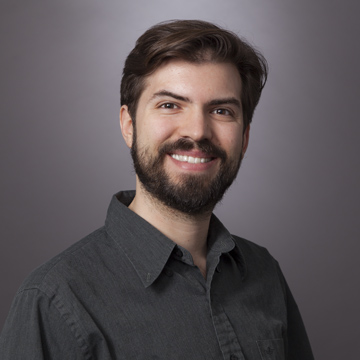 Brandon is the space/physics editor at Live Science. His writing has appeared in The Washington Post, Reader's Digest, CBS.com, the Richard Dawkins Foundation website and other outlets. He holds a bachelor's degree in creative writing from the University of Arizona, with minors in journalism and media arts. He enjoys writing most about space, geoscience and the mysteries of the universe.
What did the sun look like before the devastating 1859 Carrington Event? Sketches from astronomer Richard Carrington hold the answer.

See the 'monster' sunspot that launched the Carrington Event, the most devastating solar storm in recorded history : Read more

Since this happened in 1859; It might have "fried" peoples brains at the time, rendering them incapable of Negotiation ! It seems to have hit the United States specificlally; which led to the Civil war in 1860-1865 !

Reply

What did the sun look like before the devastating 1859 Carrington Event? Sketches from astronomer Richard Carrington hold the answer.

See the 'monster' sunspot that launched the Carrington Event, the most devastating solar storm in recorded history : Read more

Good point... Also or magnetisphere is 25% down, so smaller events have bigger impact on us. All this is published. I don't understand why the science community doesn't use all the given data, and why has it taken so long for this community to digest this already given data.. is the majority just bad, lazy scientist? And why is the sun not in the climate change equation?

Reply