Environmental groups sue US government over explosive SpaceX rocket launch
Plaintiffs from five environmental groups are suing the FAA to stop SpaceX's massive Starship rocket from launching until the conclusion of a yearslong investigation.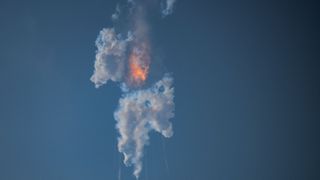 (Image credit: Patrick T Fallon/AFP)
Environmental activists are suing the U.S. government to prevent any further launches of SpaceX's Starship rocket, following an explosive launch over a South Texas wildlife reserve.
The lawsuit — filed in a Washington, D.C., federal court Monday (May 1) — claims that Starship "scattered debris and ash over a large area" during its April 20 launch. The plaintiffs seek to force the Federal Aviation Administration (FAA), the agency responsible for regulating civil aviation in the U.S., into revoking Starship's launch license, pending a yearslong environmental review.
SpaceX's giant rocket, the biggest and most powerful ever built, began its dramatic debut flight by punching a crater into the concrete beneath its launchpad and ended it roughly four minutes later with a midair explosion.
Related: Geomagnetic storm sends 40 SpaceX satellites plummeting to Earth
The launch reportedly smashed windows in Port Isabel, Texas (a town roughly 6 miles, or 10 kilometers, from the rocket's launchpad), while starting a 3.5-acre (1.4 hectares) fire in state park lands and hurling concrete, metal and ash over the habitats of endangered animals.
In the filing, the plaintiffs — who include the Center for Biological Diversity, the American Bird Conservancy and the Carrizo-Comecrudo Nation of Texas — claim that the FAA "failed to take the requisite hard look at significant environmental effects of the project," which include "contributions to climate change; the impacts of beach closures on the community … the potential for highly destructive wildfires; and the impacts to wildlife from increased traffic, lighting, and the noise and heat associated with rocket launches."
Located in Boca Chica, Texas, SpaceX's Starbase facility stands in the middle of a previously undeveloped region surrounded by National Wildlife Refuge lands and beaches that are home to endangered birds and sea turtles, including the Kemp's Ridley (Lepidochelys kempii), the most endangered sea turtle on the planet.
Before the launch, the FAA worked with the U.S. Fish and Wildlife Service to issue a "Final Programmatic Environmental Assessment" for SpaceX's Starship and Super Heavy spacecrafts, stipulating a number of steps SpaceX was to take before launch to protect the surrounding environment.
However, the plaintiffs say the FAA should have instead investigated and produced an in-depth report called an Environmental Impact Statement (EIS) — a much longer process that can take an average of 3.4 years.
"Permitting SpaceX to launch the largest rockets known to humankind is the type of significant federal action that requires full analysis," the document authors wrote. The document claims that over the past five years, at least eight rockets have exploded on the site.
Following the most recent launch, the FAA grounded further flights of the Starship rocket pending the results of a "mishap investigation," which is standard practice when rockets go astray. The FAA's investigation will need to conclude that Starship does not affect public safety before it can launch again. As debris spread much farther than anticipated, the FAA's "anomaly response plan" has also come into force, meaning SpaceX must complete extra "environmental mitigations" before reapplying for its launch license.
How much this could stall further launches of the mammoth rockets is yet unclear. SpaceX founder Elon Musk said he expects the next Starship to blast off in six to eight weeks.
Standing 394 feet (120 meters) tall and propelled by a record-breaking 16.5 million pounds (7.5 million kilograms) of thrust, Starship can carry 10 times the payload of SpaceX's current Falcon 9 rockets. The gargantuan rocket was designed to transport crewmembers, spacecraft, satellites and cargo to locations around the solar system, both for SpaceX and on behalf of NASA.
Unlike other launch sites for large rockets, SpaceX's Boca Chica site lacks both a deluge system, which floods pads with shock-wave-suppressing water or foam, and a flame trench to safely channel away burning exhaust.
During an April 29 discussion on Twitter Spaces, Musk said the debris was "just basically sand and rock" and "not toxic" and that the company was taking measures to prevent another messy launch, including installing a steel plate beneath the launchpad and using a water deluge system.
"Basically, the outcome was roughly sort of what I expected, and maybe slightly exceeded my expectations," Musk said. "To the best of our knowledge, there has not been any meaningful damage to the environment that we're aware of."
The FAA does not comment on ongoing litigations, but the agency previously said that SpaceX had met all public safety and environmental requirements to go ahead with the launch.
Stay up to date on the latest science news by signing up for our Essentials newsletter.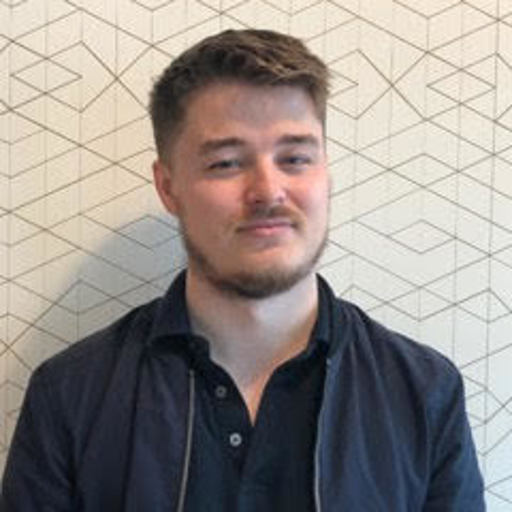 Ben Turner is a U.K. based staff writer at Live Science. He covers physics and astronomy, among other topics like tech and climate change. He graduated from University College London with a degree in particle physics before training as a journalist. When he's not writing, Ben enjoys reading literature, playing the guitar and embarrassing himself with chess.
These pansyies deserve to have an afterlife to watch their descendants burn when this planet is no longer habitibal. Always suing progress and have no idea what they are trying to stop. Save the bird or save the entire human race by letting these technologies advance enough to get us off the planet we ruined! Really people? Grow up! Grow up as a race and not a group of people trying to stay with the status quo! 15 minutes of fame and argument to allow your own race to just die off forever! Because as much as people want to argue it. That is what is at stake!

Reply

#1 The article/author failed to mention that the rocket was DESTRUCTED. It didn't just spontaneously explode as one would conclude from the article's wording. The difference is important.

#2 The article also failed to mention that the launch originally was planned to have the deluge system and flame deflector in place, but a decision was made to proceed with the launch before they could be put in place. In other words, it was a calculated risk that was also used to evaluate the results of using the motor assembly on a simpler reinforced concrete launch facility. It also revealed the need for additional consideration of landing such a rocket on other planets if no landing facility is constructed ahead of time.

Reply