Last updated March 27 at 9:19 a.m. E.D.T.
Today (March 27), the Nebraska Department of Health and Human Services (DHHS) reported 82 cases of COVID-19, an increase of 8 cases since yesterday (March 26). This makes it 46th in the list of states for the most US coronavirus cases.
Douglas County has the most cases: 44 to date. On March 18, the Douglas County Board of Health prohibited public gatherings of more than 10 people, the Omaha World-Herald reported.
Nebraska Governor Pete Ricketts enacted similar restrictions on March 19 in three more counties: Cass, Sarpy and Washington, according to the World-Herald. Restaurants may remain open for takeout, delivery and curbside service only, Ricketts said in the directive.
People who violate the order may be subject to a misdemeanor offense, said Adi Pour, the Douglas County health department director. Exemptions to the order include "courts, medical providers, public utilities, critical county and city operations, continuity of business operations, logistics/distribution centers, congregate living settings, shelters, public transportation, airport travel, shopping at fuel stations, stores or malls," according to the World-Herald.
For gatherings of fewer than 10 people, social distancing of at least 6 feet (2 meters) must be maintained at all times, Pour added.
Omaha public schools are closed and will remain so until further notice; parents and students will be informed about options for continuing lessons online, KETV reported on March 17. For the next two weeks, public gatherings will be limited to no more than 10 people, though this will not apply to shopping malls, airports and grocery stores, according to KETV. Childcare facilities were also advised to reduce the number of class sizes, the DHHS says. 
Governor Ricketts declared a state of emergency on March. 13, allowing the state to mobilize across agencies to fight the spread of the virus.
Health officials recently identified several events and locations near Omaha and in Sarpy County that may have exposed large numbers of people to COVID-19 infection from March 2 through March 12. This could potentially affect Nebraskans across the state, the DHHS reported.
People at those locations, which include several Walmarts, multiple bars, and two college basketball games, are advised to self-monitor for the onset of symptoms, such as fever, cough, shortness of breath and sore throat, according to the DHHS.
Eight people are being treated at the University of Nebraska Medical Center National Quarantine Unit. Several of those patients were passengers onboard the Diamond Princess cruise ship, one was allowed to go home after testing negative for the virus. One is a 16-year-old boy who was in serious condition. 
The first confirmed case found through community surveillance is a 36-year-old Omaha woman who is in critical condition at the University of Nebraska Medical Center. The woman went on a trip to London in mid-February with her father and began feeling ill on Feb. 24. Two of her family members have tested positive as well, according to the Nebraska Department of Health and Human Services. Public health officials are now tracking down hundreds of people who may have had contact with the woman at a Special Olympics basketball event and a veterans supper, as well as health care workers who treated her before she tested positive, according to the Lincoln Journal Star. Later, a man who shared a connecting flight with the woman between Minneapolis to Omaha tested positive, according to KOLN.
On March 13, officials announced that a child had tested positive for COVID-19; in total, seven members of the Douglas County family have tested positive. Officials suspect the first family contracted the virus after traveling to California and Nevada, according to the Nebraska Department of Health and Human Services.
Cases by county:
Douglas: 44
Sarpy: 10
Washington: 5
Buffalo: 4
Lancaster: 3
Lincoln: 3
Cass: 2
Knox: 2
Saunders: 2
Adams: 1
Gage: 1
Kearny: 1
Madison: 1
Nemaha: 1
An additional two cases are unassigned to specific counties, Johns Hopkins University reported.
Originally published on Live Science.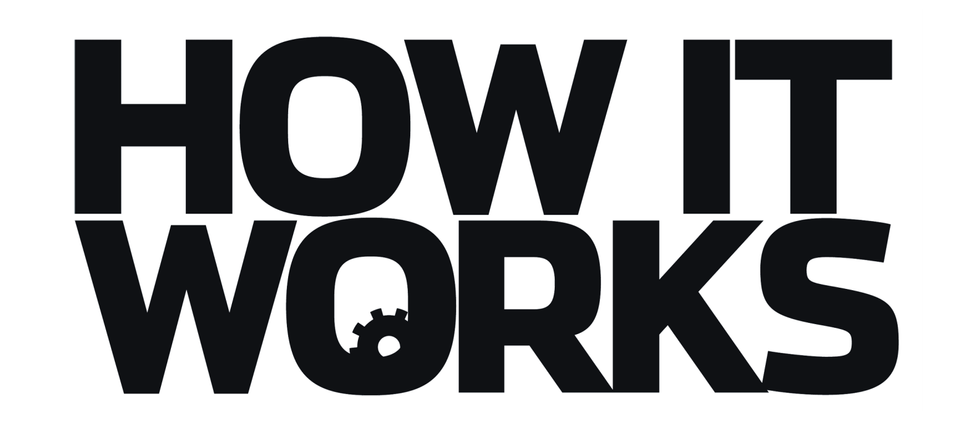 OFFER: Save at least 53% with our latest magazine deal!
With impressive cutaway illustrations that show how things function, and mindblowing photography of the world's most inspiring spectacles, How It Works represents the pinnacle of engaging, factual fun for a mainstream audience keen to keep up with the latest tech and the most impressive phenomena on the planet and beyond. Written and presented in a style that makes even the most complex subjects interesting and easy to understand, How It Works is enjoyed by readers of all ages.
View Deal