Last updated March 27 at 1:24 pm E.D.T.
As of March 27, Maryland is reporting 774 confirmed cases of COVID-19 and five deaths associated with the virus, according to Maryland.gov. This makes it 19th in the list of states for the most US coronavirus cases. Confirmed cases have been reported in 22 out of 24 counties in the state. 
As of 7 p.m. local time March 26, Washington, D.C. reported 267 confirmed cases of the new coronavirus and three deaths associated with it, according to public health authorities in D.C. This makes it 44th in the list of states for the most US coronavirus cases. A total of 2,166 people in D.C. have been tested for the virus so far. So far, 49 people have recovered from COVID-19.
Washington, D.C. Democratic Mayor Muriel Bowser has directed that 15 million dollars of the District's contingency cash reserve fund be used to buy ventilators, personal protective equipment, testing supplies, medical supplies and other necessary equipment  to fight COVID-19, the disease caused by the new coronavirus, according to a news statement from the government. As of March 26, there were 405 ventilators in the district, with 147 in use, according to the government. 
In Baltimore, Maryland, the downtown convention center and hotel are being turned into a field hospital with 6,000 beds, according to the Baltimore Sun. Republican Gov. Larry Hogan is also shutting down nonessential businesses, the Baltimore Sun reported.
For a list of closures and postponements in Maryland, read this list in the Baltimore Sun. This includes the state's universities, which are starting online classes on Monday (March 23). The state's K-12 schools are already closed until at least April 24, according to The Washington Post.
Maryland has released guidelines on how testing will be carried out for COVID-19. If you have symptoms of COVID-19, call your healthcare provider. Testing will be given to those at highest risk of developing severe COVID-19; people who are mildly ill should not go to emergency rooms, but are advised to remain home and take guidance from their health care providers, according to NBC news. 
Several labs across the state are testing for the illness, and result times vary depending on the lab, NBC news reported. 
Both the state and the capital have suspended on-site bar and restaurant services, as well closing health clubs and gyms, The Washington Post reported. Restaurants are required to take orders for take out and delivery.
Hogan has used his emergency powers to curtail hospital visits, close senior centers, suspend prison visits and banned gatherings of more than 10 people as a tactic to fight the spread of the virus, according to The Washington Post. The governor also activated the National Guard, shut down the cruise ship terminal at the Port of Baltimore and closed public access to state buildings, including the State House in Annapolis, The Washington Post reported. 
The state is also canceling evictions and expanding the state's medical capabilities, NBC news reported. 
Here is the breakdown of illnesses by county in Maryland:
Anne Arundel: 63
Baltimore City: 88
Baltimore County: 103
Calvert: 9
Caroline: 1
Carroll: 9
Cecil: 9
Charles: 17
Frederick: 15
Garrett: 3
Harford: 18
Howard: 62
Kent: 2
Montgomery: 208
Prince George's: 148
Queen Anne's: 1
St. Mary's: 4
Somerset: 1
Talbot: 1
Washington: 5
Wicomico: 5
Worcester: 2
Cases by age range:
0-9: 4
10-19: 11
20-29: 107
30-39: 136
40-49: 161
50-59: 149
60-69: 110
70-79: 75
80+: 21
Public schools are closed in Washington, D.C. Meanwhile, many federal workers as well as employees in the capitol are working from home, NBC news reported. If any children need free meals, they can visit any of these 16 schools in Washington, D.C. 
Many of D.C.'s landmarks are also closing to visitors, including Arlington National Cemetery, The Smithsonian Institution's museums and the National Zoo, according to CNN. In D.C., health spas, massage establishments and theaters will also shut shown, LaQuandra Nesbitt, the D.C. health director, told The Washington Post.
To learn which city services and public transportation options are still available in Washington, D.C, go here. 
Coronavirus in the US: Map, case counts and news
Originally published on Live Science.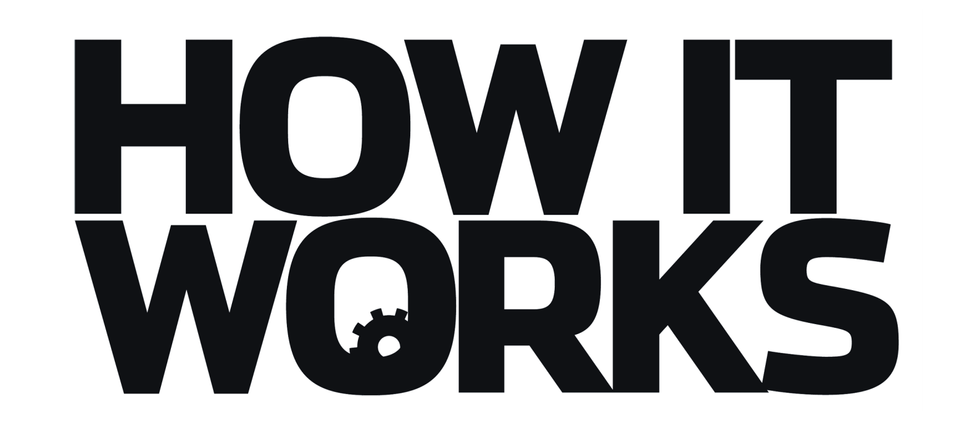 OFFER: Save at least 53% with our latest magazine deal!
With impressive cutaway illustrations that show how things function, and mindblowing photography of the world's most inspiring spectacles, How It Works represents the pinnacle of engaging, factual fun for a mainstream audience keen to keep up with the latest tech and the most impressive phenomena on the planet and beyond. Written and presented in a style that makes even the most complex subjects interesting and easy to understand, How It Works is enjoyed by readers of all ages.
View Deal