190 years after Darwin, 2-year expedition launches to retrace his voyage around the world
The team of researchers and conservationists will collect scientific data, while also training the next generation of environmentalists.
Researchers and conservationists have set off on a two-year voyage to retrace Charles Darwin's famous journey across the globe. The expedition comes more than 190 years after the naturalist sailed the world collecting specimens and shaping ideas that would help him formulate his theory of evolution.
The expedition, named Darwin200, began on Aug. 15 when an international team set off from Plymouth, England, on board the Dutch tall ship Oosterschelde. The team will sail more than 46,000 miles (74,000 kilometers) and drop anchor in 32 different ports across four continents, before ending their journey in Falmouth, U.K. Along the way, they will collect scientific data, train future environmentalists and promote conservation.
The expedition's route will closely follow Darwin's original voyage aboard the HMS Beagle, which set off from Plymouth on Dec. 27, 1831 and returned to Falmouth on Oct. 2, 1836. Darwin was 22 years old when he joined the expedition with the intention of seeing the world before joining the church. But during the trip, Darwin became fascinated by the wide range of different species he encountered, which eventually led to him formulating his theory of evolution by natural selection. Darwin's account of the journey, which was published after his return, also helped him establish his reputation as one of Victorian Britain's academic elite.
Related: Charles Darwin's stolen 'tree of life' notebooks returned after 20 years
The main aim of the new expedition is to train and inspire 200 young environmentalists, between 18 and 25 years old, who will each spend a week on board the Oosterschelde studying threatened species that Darwin encountered on his voyage.
"We wanted to create a similarly transformative experience [for the young naturalists]," Stewart McPherson, mission director of Darwin200, said in a statement. They have "the potential to be the STEM [science, technology, engineering, and mathematics] and conservation leaders of tomorrow," he added.
Every week, the team will broadcast interactive "nature hour" sessions live from the ship for people across the world.
The team will also collect important data on ocean plastics and coral reef health, as well as survey seabirds, whales and dolphins.
The Oosterschelde will make its next stop in Tenerife in the Canary Islands, before heading to Brazil. From there it will cruise around South America before sailing to Australia, New Zealand, Pacific island nations and South Africa, and then finally returning home.
Stay up to date on the latest science news by signing up for our Essentials newsletter.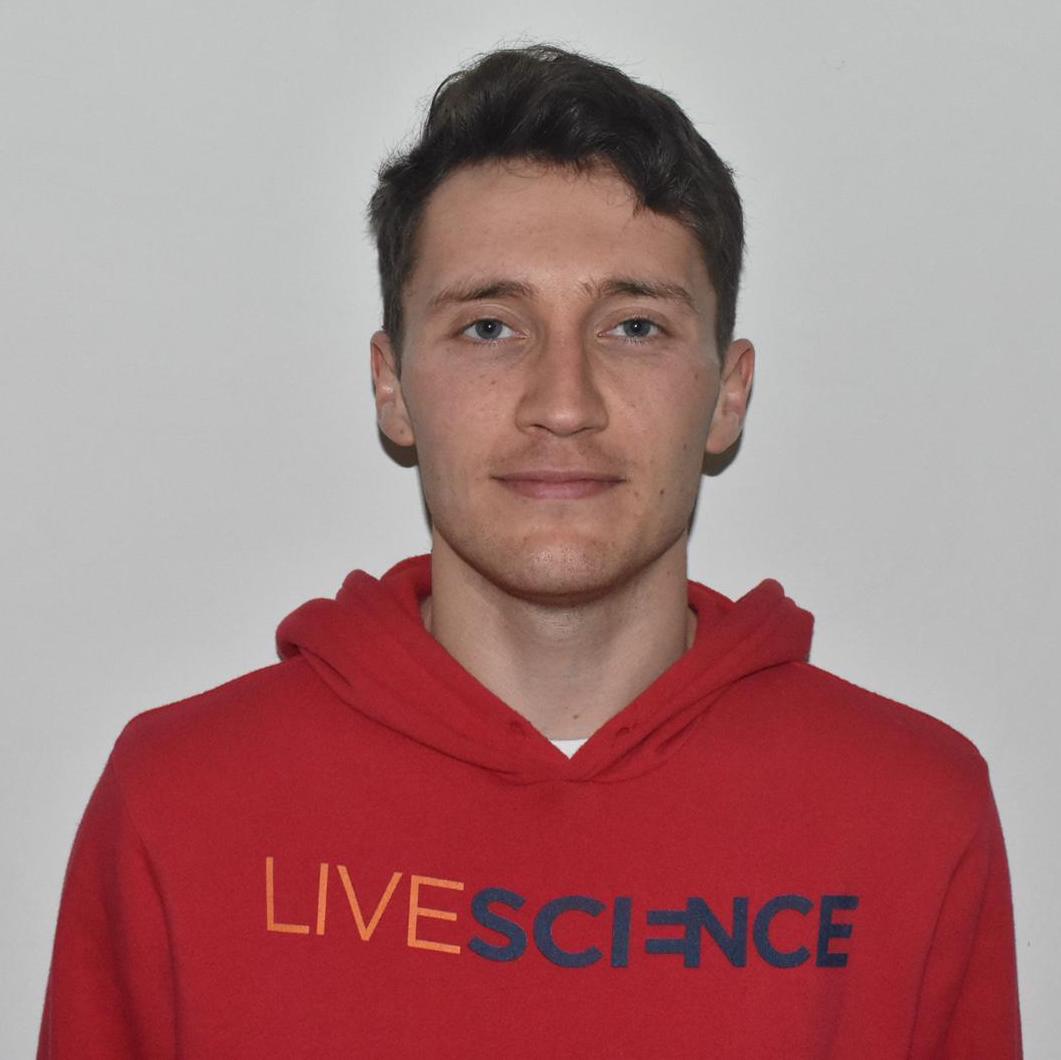 Harry is a U.K.-based staff writer at Live Science. He studied Marine Biology at the University of Exeter (Penryn campus) and after graduating started his own blog site "Marine Madness," which he continues to run with other ocean enthusiasts. He is also interested in evolution, climate change, robots, space exploration, environmental conservation and anything that's been fossilized. When not at work he can be found watching sci-fi films, playing old Pokemon games or running (probably slower than he'd like).